Should You Take a Psychometric Assessment?
By

Steve Williamson, VP Digital Marketing and Content Creation, eRep, Inc.
Posted

Monday, July 24, 2023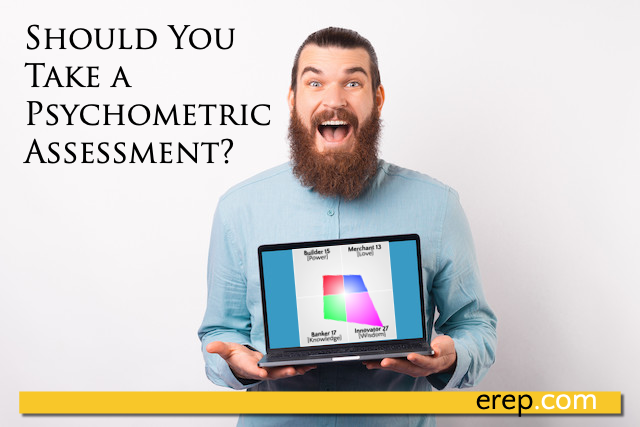 If you see an advertisement for oil changes at your local car dealership, you already know what it is and why you need it. If you see an ad for a psychometric assessment, you probably don't even know what it is, let alone why you'd want to take one.
We have written extensively at eRep about the benefits of the Core Values Index™ psychometric assessment and personality test. Our catalog of content is filled with helpful articles describing how it can be used to improve your relationships, communications, and even how it can help you choose the job or career that is perfect for your personality type.
One question we've never really answered head on until now is: Do you need to take a psychometric assessment at all?
First things first, let's start with a definition.
→ A psychometric assessment is an evaluation tool that describes, defines, and measures one or more aspects of a person's psychology.
In essence, it's a fancy personality test — although calling the Core Values Index a mere 'personality test' is woefully under-describing its capability and accuracy.
For the sake of this article, however, let's assume that a psychometric assessment is an accurate and professional-grade tool to measure and define your personality.
How is that useful? Why would you take a psychometric assessment? Some obvious reasons come to mind.
Uses for Psychometric Assessments
Perhaps you have joined the Air Force and want to become a pilot of the F-35 Lightning. The Air Force would want to study and measure your personality and psychology to make sure you have the appropriate mindset to handle the rigors of training and operations of such a complex and expensive aircraft.
What if you wanted to join your nation's foreign intelligence agency and become a spy? You would be called upon to gather information and transmit it reliably yet covertly, blending in to avoid suspicion, and be able to think on your feet and even lie convincingly in the event you're interrogated by agents of the enemy nation. That would require a certain psychometric profile to succeed.
In more down to earth terms, do you have the psychometric profile to be successful in the field of accounting or graphic design? Are you naturally hardwired to excel in a leadership role or are you more of a diligent and methodical type, operating behind the scenes?
Taking an accurate and reliable psychometric assessment like the Core Values Index can answer all of those questions.
How can a psychometric assessment make your personal life better?
Improve Your Personal Life
You're in a long-term relationship and things between the two of you are strained but you don't know why. Neither of you seems to be able to see things through the same lens. Why is that? Knowing the answer could be profoundly useful, and both of you taking a psychometric assessment like the CVI, one that describes your individual communication styles and conflict resolution strategies, would provide the answers you need.
Are you a parent seeking to better understand your teenage children? (Heck, are you a teenager who wants to know what planet your parents are from?)
What if you are a young person thinking about your career path and have no idea where to begin? Understanding the type of jobs that would provide the greatest likelihood of your personal success would be very helpful before investing in post-high school education.
Not all psychometric assessments are created equal.
There are some assessments you may have heard of, such as the Myers-Briggs Type Indicator (MBTI), The DiSC, Big Five, Enneagram, or 16Personalities. Some of these can be helpful in their own way, giving you a rough starting point of where to begin your search for personal enlightenment, but some are so inaccurate and inconsistent (MBTI, we're looking at you) that they may represent an actual loss in personal insight.
→ Any assessment that asks you subjective questions like, "Would you rather sit at home and watch TV by yourself or hang out with friends at a concert?" have a serious flaw: your answer will depend on your mood at the time, yielding inconsistent results, or can be skewed deliberately or unintentionally in order to achieve a particular result. Look for assessments that use a method where there is no 'correct answer' yet reveals your personality traits consistently every time you take it. The CVI fits this requirement.
Answering the question: Why?
In the end, do you need to take a psychometric assessment like the CVI? This all depends on what you're trying to accomplish.
Here's the bottom line of what you need to know about the CVI and what you can expect to get out of it:
1. The CVI is an online assessment that can be completed using a mobile device or desktop computer.
2. It takes just 8 minutes to complete and costs less than $50.
3. It's risk-free. You have 10 days to read your CVI report and get your money back if you're not completely satisfied.
4. The CVI is highly accurate and reliable — 97.7% repeat reliability rate — with the longitudinal studies to back it up.1
5. Unlike other assessments which are often focused on recruiting or job placement, the CVI is equally useful for individuals who want to better understand themselves and others.
6. The CVI doesn't measure aptitude like a skills test. Instead, by measuring your personality, you learn the kind of activities that make you happy — which ultimately is where its greatest advantage comes into play.
Finally, and perhaps the most important thing to know about the CVI is:
→ You will learn why you see the world the way you do and will be better equipped to choose the path that gives you the greatest likelihood of success and happiness.
Is your long-term happiness worth fifty bucks and 8 minutes of your time?
NOTES
1. Seattle Research Partners, 2014
Core Values Index™ and CVI™ are trademarks of Taylor Protocols, Inc.
---
Go to eRep.com/core-values-index/ to learn more about the CVI or to take the Core Values Index assessment.
---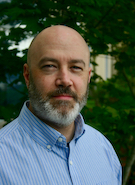 Steve Williamson
Innovator/Banker - VP Digital Marketing and Content Creation, eRep, Inc.
Steve has a career in project management, software development and technical team leadership spanning three decades. He is the author of a series of fantasy novels called The Taesian Chronicles (ruckerworks.com), and when he isn't writing, he enjoys cycling, old-school table-top role-playing games, and buzzing around the virtual skies in his home-built flight simulator.
Employer Account Sign-up
Sign up for an employer account and get these features and functions right away:
Unlimited Job Listings on eRep.com
Applicant Search
Applicant Tracking System (ATS)
Unlimited Happiness Index employee surveys
3 full/comprehensive CVIs™
No credit card required — no long-term commitment — cancel at any time
Write for eRep
Are you interested in writing for eRep? Read our submission guidelines.
---
Learn more about the CVI
---