What is Best For My Clients is What is Best For Me: A CVI Success Story
By

Steve Williamson, VP Digital Marketing and Content Creation, eRep, Inc.
Posted

Monday, November 29, 2021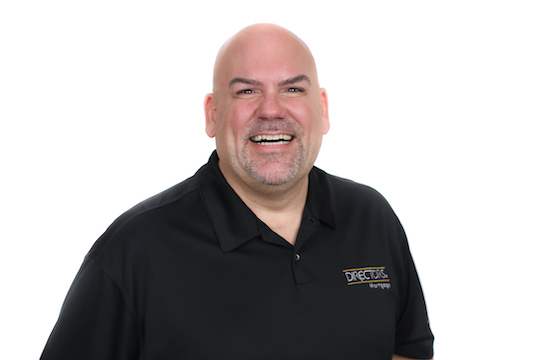 "I recognized early on that I'll never be good at what I do by being something other than myself." — Gary Boyer
Gary Boyer is an engaging fellow. He is a highly successful mortgage broker based out of Portland, Oregon, and I have worked with him to secure two home loans, each a more positive experience than the last.
When you meet Gary — even if it's only by phone call or email — you get the immediate impression that he possesses several valuable qualities: he is very approachable, trustworthy and non-judgmental; and he will work tirelessly to help you achieve your goals.
The process of purchasing or refinancing a home can be a surprisingly shame-filled experience for many people. Making such a significant purchase and financial commitment means revealing your financial history, and that brings with it a lot of fear and anxiety.
People sense that Gary listens.
"Everyone has struggles, and most recognize that I will be a sympathetic and trustworthy advocate and partner." — Gary Boyer
I reached out to Mr. Boyer by email, asking if he would be willing to participate in a two-part interview. The concept was to conduct a phone interview to discuss his career and successes as a mortgage broker. The next step was for him to complete the Core Values Index psychometric assessment. He and I would individually review his CVI report, then conduct a follow-up interview to assess his results.
I specifically wanted to see if we could draw a connection between his psychometric profile and his success as a mortgage broker. Spoiler alert: there are several reasons why Mr. Boyer is so good at his job and all of them can be traced directly to his CVI profile and how he is hardwired.
→ As you read this article, see if you can guess Gary's Core Values Index profile.
Gary happily agreed and we scheduled our first phone call.
Meet Gary
Today Gary Boyer is Regional Vice President at Directors Mortgage in Portland, Oregon. Since he started in 1998, he has worked his way up through the industry, both as an independent broker and for the past 7 years at Directors. The foundation of his career was evident even as a small child, however.
Gary grew up in a humble blue collar home. "It was stable," he explained. "We never went without food, but I knew at a young age that if I wanted something for myself like a new bike, or if I wanted to do things for others by raising money for cystic fibrosis or diabetes research, I had to earn it myself."
Some of the ways he got what he wanted as a kid were bowl-a-thons and bike-a-thons. He was relentless going door to door and getting people to sponsor him. "I got my first 10-speed bike and computer as rewards for tirelessly pursuing fund-raising opportunities."
As I heard Gary describe his childhood and transition into adulthood, his tenacity and focus on solving problems, even at such a young age, was apparent.
Gary is unafraid to try new things, especially if it solves a problem.
"After college I got a job as an executive assistant at a regional office equipment company. It was family owned and everyone worked there for the bulk — or the entirety — of their careers. It was a very stable and secure job. It sounds morbid, but the downside was that if I wanted to move up, someone above me would have to pass away first."
Then by chance, Gary met someone at a Portland Trailblazer's game that worked at a startup in the mortgage business. Against his father's advice to stick with something stable, Gary took the leap and changed careers. He learned as he went, listening and absorbing everything he could. This was in 1998, and back then, you barely needed more licensing or certification to broker mortgages than was required to sell cars.
"Every day I listened to people talk about mortgage things, from the president to others funding deals who dealt with their biggest challenges to close a transaction. I soaked it up," Gary said.
A Focused Market
Now that he was in the mortgage business, as a gay man Gary wanted to focus on serving the LGBTQ+ community. "When I started in the late 90's, there weren't many who were specifically helping my community. There were many in the field who were trying to chase the same [traditional] clients, but hardly anyone was working with or serving the LGBTQ+ community. I wanted to be a big fish in a small pond."
This presented some challenges early on. "The mortgage industry is rather conservative, so I've dealt with a lot of backlash over my open sexual orientation," Gary said. "But I know myself and I've been very honest about who I am. I recognized early on that I'll never be good at what I do by being something other than myself."
"I fail when I'm not being my genuine self." — Gary Boyer
As Gary explained, Realtors™ would work with him only if he created a professional persona that was straight. He politely declined.
Early in his career, these requests tempted him to pursue positions that would make him more money, but he ultimately refused.
"If someone doesn't work with me because of who I am, that's okay, but I'll decline," Mr. Boyer told me. "Part of my success has been a result of my integrity to myself and who I am." This has translated into customers' willingness to trust him in situations that can be very fearful and anxiety-ridden for many of them.
As Gary told me about the progression of his career, I learned that people share with him in part because of his position as their mortgage broker, but also because he creates a safe space, something he prides himself on. "People come to me because they've gone through some things, and also because someone has referred them to me because I'm not someone who will judge them."
It was clear in our conversation that Mr. Boyer takes great pride in the fact that he doesn't judge others. "Credit doesn't define your character," as Gary says on his web site. This makes Gary very approachable. His focus on the LGBTQ+ community has made him seem more approachable and trustworthy, even to straight people, than other mortgage brokers.
"What's interesting is that even though I have chosen to focus my service toward the LGBTQ+ community, their family and friends and co-workers come to me by referral. In fact, the majority of my clients today are straight."
"I Love My Job"
As Mr. Boyer described his job, his approach, and how he feels about his chosen career, some key personality traits became clear.
The vocation of a mortgage broker, at least from Gary Boyer's perspective, is that of a problem solver. Let's amend that — a compassionate problem solver.
"I will go the extra mile for my clients. I have to make a living, but it also means a tremendous amount to me at a deep, personal level that I'm able to take care of those people and help them achieve things they didn't think was possible." Gary takes his work very seriously.
Sometimes that dedication can sting a bit.
"When someone goes with another mortgage broker over a lower interest rate — a rate that oftentimes isn't even real [has anyone ever got a 30-year fixed rate mortgage for 1.99%?], I take it somewhat personally." This feeling of frustration isn't from the loss of potential income, it stems from being denied the opportunity to solve the client's problem of getting a good mortgage loan.
After speaking with Gary at length about his career, I felt his drive to help others is the hallmark of his personality. He spoke of working long hours, and described many clients who he guided and assisted for months — even years in some cases — to get them to where their finances needed to be in order to secure a home loan.
Gary Boyer is relentless in his drive to help others.
The Core Values Index Assessment Results
After getting to know Gary during our first interview, the next step was for him to take the Core Values Index psychometric assessment. Gary and I would independently review his results, then connect again to discuss his profile.
I had a strong idea of what Gary's profile would likely be based on everything he told me about himself and his passion for helping people. He also spoke at length about how valuable his team is to him and how their collective performance reflects on him as a leader and team builder.
Because of these two hallmark traits, I knew he had a lot of CVI Innovator and Merchant energy within him. But which would win out?
In the end, Gary's top two core value energies were Innovator and Merchant, in that order, and separated by just one point.
But what did Gary think of the CVI after he read his report?
"Truly, it is very 'me.'"
The principle attribute of Innovators is their drive to solve problems.
Nothing makes an Innovator happier than tackling a challenging problem and finding the solution. This is reflected perfectly in Gary's personal mission to help others find a home loan or refinance their existing home, especially if they have financial or credit challenges standing in the way.
"Sometimes I am so determined to make something happen for a client rather than just telling them 'There's no way.' I tend to find the 18 other ways we can go about things."
This also explains why Gary sometimes takes it harder than he'd prefer if someone backs out, especially for a trivial reason: It denies him the chance to find a solution.
The success of Gary's team, all of whom pull together to help the client, reflects his Merchant energy. A Merchant's joy comes from rallying others to work as a team toward a common goal. The Merchant thrives when their group wins, and the group's win feels like it is the Merchant's success.
"For a lot of people, whether they're buying their first or fifth house, it's a big deal." — Gary Boyer
Merchants also love interpersonal connection; they don't do well working in isolation. "The worst part of Covid has been the fact that I couldn't sit down face to face with people. That sucks," he said. "I don't like being unable to have an in-person conversation with people, to reassure them."
The catalytic energy of Innovators is compassion, and this is something Mr. Boyer has in spades. It dovetails with his nearly equal amount of Merchant energy, and is reflected in the way people quickly develop a personal connection with him. This deep, altruistic compassion and ability to connect is why clients are willing to share parts of their lives that are very personal and tender and filled with anxiety. Gary is a trustworthy person of integrity, and people sense that right away.
He commented, "It's not uncommon for my clients to open up and talk as much about very personal things, even their sex life, as they do about their financial situation." Although that's not what you would normally consider an appropriate conversation in a professional situation, especially in the boring world of home finance, it is indicative of how Gary's emotional hardwiring creates a sense of comfort and trust with his clients. They are willing to share because they know they can trust him.
"A lot of those people, when they do come into the office and talk, at the end they are bear-hugging me. They are so thrilled that I don't judge them or shame them. I understand. I get it. I understand what life is and that things are not always perfect."
This connection and drive to overcome the client's problems, no matter the time commitment, is something Gary feels sets him apart from many of his peers in the mortgage industry.
After taking the CVI and reading his full report, I asked Gary what he thought about the typical profile of those in the industry.
"A lot of people in my industry probably don't have profiles like mine. They likely focus too much on the transaction and don't value relationships nearly enough. My drive to establish relationships with people is a big reason why I've been successful."
Gary drove home the value of the CVI when he said...
"I have been able to turn my avocation into my vocation." — Gary Boyer
It is this connection between how we are hardwired and how we are able to utilize that emotional DNA in a tangible way that benefits ourselves and humanity — a concept the Japanese call ikigai1. It roughly translates into "reason for being."
This reason for being is what defines Gary Boyer. He is a very successful and trusted professional who is living the vocation that reflects his true self, and that is the very reason why he's so good at what he does.
Did he think his CVI report was accurate?
Gary told me, "My husband read through my assessment report and repeatedly said, 'Yep, that's you.'"
"I will not put off any problem of any magnitude. There's nothing I can't work through." Nothing is more classical Innovator than that.
A client recently brought in a homemade lunch for Gary and his team and sat with them after they helped her through a challenging home loan process.
"It was one of the high points because when those moments happen, I feel my team and I made a positive difference."
Making a positive difference in the lives of others is how an Innovator/Merchant like Gary Boyer finds their true happiness.
---
Notes:
[1] Ikigai: Finding Your Personal Happiness
You can reach Gary Boyer at MortgageMonkey.com
---
Go to eRep.com/core-values-index/ to learn more about the CVI or to take the Core Values Index assessment.
---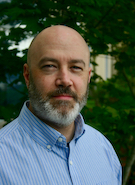 Steve Williamson
Innovator/Banker - VP Digital Marketing and Content Creation, eRep, Inc.
Steve has a career in project management, software development and technical team leadership spanning three decades. He is the author of a series of fantasy novels called The Taesian Chronicles (ruckerworks.com), and when he isn't writing, he enjoys cycling, old-school table-top role-playing games, and buzzing around the virtual skies in his home-built flight simulator.
Employer Account Sign-up
Sign up for an employer account and get these features and functions right away:
Unlimited Job Listings on eRep.com
Applicant Search
Applicant Tracking System (ATS)
Unlimited Happiness Index employee surveys
3 full/comprehensive CVIs™
No credit card required — no long-term commitment — cancel at any time
Write for eRep
Are you interested in writing for eRep? Read our submission guidelines.
---
Learn more about the CVI
---