Ultimate Leadership Resource Guide, Part 6: Accurate Hiring is Your Secret Weapon
By

Steve Williamson, VP Digital Marketing and Content Creation, eRep, Inc.
Posted

Wednesday, May 17, 2023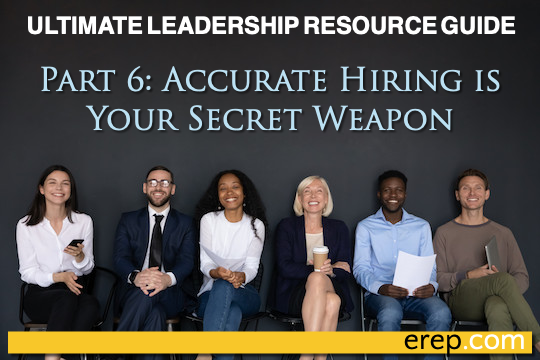 If you are a business leader and want to improve your team's performance as well as grow your own leadership skills, we've compiled a 7-part series of useful and insightful articles to guide you effectively and efficiently.
---
Part 6: Accurate Hiring is Your Secret Weapon
Your operation wouldn't be where it is today — and where you hope it can be tomorrow — without people. Putting the right people into the right seats is likely the single most important thing you can do to meet your strategic objectives.
It all starts with a great hire and we provide the resources to guide you there.
Not only has the employment power position shifted into candidate's hands, their demands have placed a new burden upon organizations scrambling to keep enough people on the payroll to meet basic operational needs.
---
Many people seek relationships via dating apps. These apps gather numerous types of information about people and use algorithms to find matches between individuals who share a lot in common and have similar tastes. Why should hiring be any different?
---
Many hiring companies use the Core Values Index (CVI) psychometric assessment to screen candidates in the hiring process. Some applicants might view the prospect of taking a test as a burden they'd rather skip, but completing a psychometric assessment benefits them more in the end. Here's how.
---
Stop hiring the hard way by bringing on warm bodies who's only qualification for the role is having a pulse. Hire smart by selecting top candidates with an accurate and reliable psychometric assessment, the Core Values Index.
---
Sales and development teams have metrics to measure success or failure. How do you quantifiably measure the success of your hiring efforts?
---
The complete series:
---
Go to eRep.com/core-values-index/ to learn more about the CVI or to take the Core Values Index assessment.
---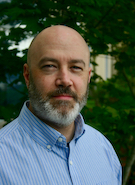 Steve Williamson
Innovator/Banker - VP Digital Marketing and Content Creation, eRep, Inc.
Steve has a career in project management, software development and technical team leadership spanning three decades. He is the author of a series of fantasy novels called The Taesian Chronicles (ruckerworks.com), and when he isn't writing, he enjoys cycling, old-school table-top role-playing games, and buzzing around the virtual skies in his home-built flight simulator.
Employer Account Sign-up
Sign up for an employer account and get these features and functions right away:
Unlimited Job Listings on eRep.com
Applicant Search
Applicant Tracking System (ATS)
Unlimited Happiness Index employee surveys
3 full/comprehensive CVIs™
No credit card required — no long-term commitment — cancel at any time
Write for eRep
Are you interested in writing for eRep? Read our submission guidelines.
---
Learn more about the CVI
---