Ultimate Leadership Resource Guide, Part 2: Kill High Turnover
By

Steve Williamson, VP Digital Marketing and Content Creation, eRep, Inc.
Posted

Wednesday, January 18, 2023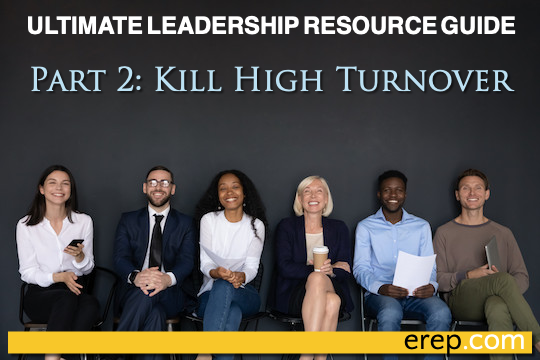 If you are a business leader and want to improve your team's performance as well as grow your own leadership skills, we've compiled a 7-part series of useful and insightful articles to guide you effectively and efficiently.
If you missed Part 1: Fuel your Team's Performance you can view it here.
---
Part 2: Kill High Turnover
You've put in place performance measurement and improvement processes and tools. The next step is to maintain that investment and keep your team intact by killing high turnover. It costs a lot of money to replace workers in both hard costs and lower productivity. Here are three articles to guide you in your quest to reduce turnover.
When employees are engaged, they not only outperform their peers, they become motivated and inspired contributors to the company mission instead of jumping to the next opportunity with the competition. With today's tight job market, lowering turnover through effective communication may be the most important area of concern for business leaders today.
---
Before it comes to the point of needing to ask departing employees, "As you leave, can you tell us why?" how do you determine what will motivate your staff to stick around? The answer is surprisingly simple.
---
Unhappiness and disengagement is one of the leading reasons people leave a job. If the pay is relatively equal between two jobs but one drains your soul, it's easy to understand why workers can be eager to jump ship and work for the competition.
---
The complete series:
Part 1: Fuel your Team's Performance
Part 2: Kill High Turnover
Part 3: Take Your Ability to Learn to the Next Level — Coming soon
Part 4: Find Your Keys to Effective Leadership — Coming soon
Part 5: People are Your Greatest Resource — Coming soon
Part 6: Accurate Hiring is Your Secret Weapon — Coming soon
Part 7: Attract Top-notch Candidates — Coming soon
---
Go to eRep.com/core-values-index/ to learn more about the CVI or to take the Core Values Index assessment.
---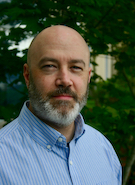 Steve Williamson
Innovator/Banker - VP Digital Marketing and Content Creation, eRep, Inc.
Steve has a career in project management, software development and technical team leadership spanning three decades. He is the author of a series of fantasy novels called The Taesian Chronicles (ruckerworks.com), and when he isn't writing, he enjoys cycling, old-school table-top role-playing games, and buzzing around the virtual skies in his home-built flight simulator.
Employer Account Sign-up
Sign up for an employer account and get these features and functions right away:
Unlimited Job Listings on eRep.com
Applicant Search
Applicant Tracking System (ATS)
Unlimited Happiness Index employee surveys
3 full/comprehensive CVIs™
No credit card required — no long-term commitment — cancel at any time
Write for eRep
Are you interested in writing for eRep? Read our submission guidelines.
---
Learn more about the CVI
---