Ultimate Leadership Resource Guide, Part 5: People Are Your Greatest Resource
By

Steve Williamson, VP Digital Marketing and Content Creation, eRep, Inc.
Posted

Wednesday, April 19, 2023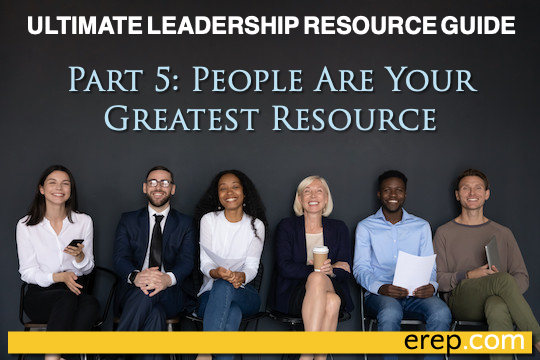 If you are a business leader and want to improve your team's performance as well as grow your own leadership skills, we've compiled a 7-part series of useful and insightful articles to guide you effectively and efficiently.
---
Part 5: People are Your Greatest Resource
It's a common mantra in the business world that people are your greatest resource. This is true, but it's more than that. People aren't just resources to be used and consumed and replaced like factory equipment or a fleet of vehicles. They are an equal part of your organization's success.
Here are three articles that help bring that relationship into focus and guide you toward a more effective and efficient operation, one where both leadership and the people employed there work together to bring their shared mission and vision to life.
A company is only as good as its people. From top leadership to part-time customer service or reception, every individual within the organization plays an important role in the business machine.
---
We chose four experts in HR, recruiting and employment consulting and asked them one question: How do you put the right people into the right seats?
---
It may seem counterintuitive to spend money to save money. But have you ever bought a cheap pair of shoes, only to buy a more expensive pair that are more comfortable? It would have been cheaper to buy the nicer footwear up front.
---
The complete series:
---
Go to eRep.com/core-values-index/ to learn more about the CVI or to take the Core Values Index assessment.
---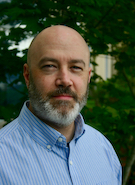 Steve Williamson
Innovator/Banker - VP Digital Marketing and Content Creation, eRep, Inc.
Steve has a career in project management, software development and technical team leadership spanning three decades. He is the author of a series of fantasy novels called The Taesian Chronicles (ruckerworks.com), and when he isn't writing, he enjoys cycling, old-school table-top role-playing games, and buzzing around the virtual skies in his home-built flight simulator.
Employer Account Sign-up
Sign up for an employer account and get these features and functions right away:
Unlimited Job Listings on eRep.com
Applicant Search
Applicant Tracking System (ATS)
Unlimited Happiness Index employee surveys
3 full/comprehensive CVIs™
No credit card required — no long-term commitment — cancel at any time
Write for eRep
Are you interested in writing for eRep? Read our submission guidelines.
---
Learn more about the CVI
---