Should Employers Be Selective in a Hiring Crisis?
By

Steve Williamson, Dir. Product Development, eRep, Inc.

Posted

Monday, September 20, 2021
Share this article: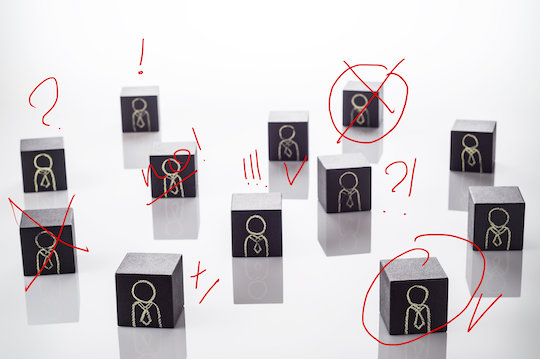 Tags: #hiring #recruiting #employment
Is it a good idea in today's employment crisis for employers to be selective in who they hire?
Despite the lack of applicants nowadays, is it okay to be selective when hiring? The goal is not just to fill seats with warm bodies, it's to put the right people into the right roles. Individual engagement and happiness goes up, that means productivity rises and turnover falls.
That's a win-win for employer and employee. But can it be done with hiring precision?
---
There is a hiring crisis going on today.
Employers in every industry are scrambling to fill their ranks. Some industries such as restaurants and others in the service sector are being hit even harder.
Not all employers are experiencing this challenge, however. Those who have developed a reputation for treating their employees well and pay competitive wages are seeing respectable numbers of qualified applicants.
Companies that don't adequately protect their workers from risk of COVID infection, or haven't raised wages or benefits to match current market demands, will continue to struggle.
This highlights two disparities. The negotiating position has shifted into workers' favor, and the bargaining position for employers can vary widely based on their reputation among candidates.
Considering the overall employment situation and the disparities that exist within it, can employers still afford to be selective when hiring?
We asked Laura Mazzullo, owner of East Side Staffing, a boutique HR recruitment firm, what she thought.
"Selective when it's thoughtful, data-driven and systematic is GOOD. Selective when it's haphazard, emotionally-driven, enigmatic, and an ever-moving target, not as much."
Being picky or selective in hiring by itself isn't necessarily the goal, however. What it needs is clarity to make it work.
"I think people often confuse clarity with pickiness. To be clear is to hire well. Clarity means you are super clear on the competencies required for the role, and have built a structured interview guide with strong questions to evaluate a candidate's competencies. When you have those building blocks in place, hiring decision-making becomes evidence-based, data-driven, logical and easy."
"To be clear is to hire well." - Laura Mazzullo, East Side Staffing
It may seem semantic, but being picky is not the same thing as being selective. "To be picky is to be indecisive and to be led by emotional decision-making. This is when we see roles stay open for 3-4 months with no decisions made," Mazzullo said.
Tell-tale signs that a hiring manager is being picky include bias-ridden comments like, "I'll know it when I see it" or "My gut will guide me" or "This candidate doesn't feel right, but I don't know why."
Focusing on systematic, data-driven hiring processes with clear objectives is required to keep organizations out of mere pickiness and into the realm of beneficial selective and accurate hiring.
This kind of deliberate and organized hiring matters to the candidate as well.
People want a job that not only pays the bills, but makes them feel fulfilled. They crave work that gives them a sense of purpose, knowing that what they do matters and will be appreciated.
Who wants to be hired by virtue of merely having a pulse? Who wants to be known as just another warm body?
When the job market is tight and jobs are scarce, or when things have shifted in the other direction and workers are being choosy about where they apply, the value of accurately placing the ideal candidate in the role for which they are well suited never goes out of style.
The value of putting the right people into the right seats always remains high, even when candidates are scarce.
Tiffany Toussaint, Talent Acquisition Leader at M.A. Mortenson, said, "While it may be tempting to alter requirements and hiring standards to get positions filled, doing so could be detrimental down the road. When we compromise on our hiring standards, we are not setting up the new hire for success and are likely to spend more time and money getting them oriented in their role. In some industries this also includes putting safety at risk for the new hire and their co-workers."
What about the cost of hiring the wrong person?
Tiffany added, "The time invested in pulling someone into a role for which they are not qualified can be an added cost to the business. If the person does not meet performance goals and needs to be replaced, that brings the employer back to having to fill the position for a second time."
What about letting people go?
Hiring is the more obvious part of the employer-employee relationship. What about retention? Hanging onto top performers has obvious benefits, but should an employer let a poor performing employee go when the pool of available candidates to replace them is ultra-thin?
We asked Steve Browne, Chief People Officer for LaRosa's, Inc., a regional pizzeria restaurant chain in the Midwest United States, what he thought about this.
"If a Team Member is underperforming, I think you should take steps to have a conversation with them and ?coach them up' by setting clear expectations. You should also ask what their expectations are of you as their leader. Too often we look at performance from a top/down vantage point and that is never successful."
Identifying areas that need improvement and addressing them is important. Letting someone go and replacing them — turnover — is expensive and time-consuming and most organizations can't afford that, not now.
So what do you do if that extra attention just doesn't seem to work?
Browne continues, "If the Team Member continues to underperform over time, you've at least given them the grace of an initial conversation. In my opinion, people should only lose their job based on their behavior after expectations have been clear. This is not only true in today's hiring environment, but in all job markets. You should never keep or add people out of desperation. It isn't sustainable."
---
Contributors
Laura Mazzullo is the founder and owner of East Side Staffing, a boutique recruitment firm specializing in the placement of experienced HR professionals. East Side Staffing's values are Kindness, Curiosity and Humility. Laura is led by those values and is committed to, and passionate about, talent acquisition by consistently creating new ways to innovate and partner with her HR network. Laura has developed a successful career in recruitment and brings an entrepreneurial spirit and passion for building relationships. She also offers coaching and consulting services to Talent Acquisition professionals, HR Hiring Managers and HR job seekers.
Tiffany Toussaint, Talent Acquisition Leader at M.A. Mortenson, has over two decades of HR and talent acquisition experience, enabling her to bring unique industry insight to her work. She has held high-level talent acquisition positions within manufacturers including, Donaldson Company, Honeywell, and MTS Systems. She serves as the Past Director of the Minnesota Society for Human Resource Management State Council (MNSHRM), held multiple roles on the Twin Cities Society for Human Resource Management (TCSHRM) Board, served on the Advisory Board with Minnesota Recruiters (MNREC), and serves on the Board of Directors for 180 Degrees. She has a love for connecting talent with the right opportunities as well as networking and sharing her experiences to help others learn.
Steve Browne, SHRM-SCP is the Chief People Officer for LaRosa's, Inc., a regional pizzeria restaurant chain in the Midwest United States. He has 35+ years working as an HR professional in a variety of industries. He is the author of two books, HR on Purpose !! and HR Rising !! He is a current member of the SHRM Board of Directors. Steve also runs a global HR network called the HR Net which reaches 12,400+ HR and business professionals globally each week.
---
Go to eRep.com/core-values-index/ to learn more about the CVI or to take the Core Values Index assessment.
---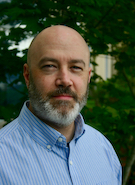 Steve Williamson
Innovator/Banker - Dir. Product Development, eRep, Inc.
Steve has a career in information technology, software development, and project management spanning three decades. He is the author of a series of fantasy novels called The Taesian Chronicles (ruckerworks.com), and when he isn't writing he is an aspiring multi-instrumentalist and composer, a virtual pilot in a home-built flight simulator, and a cyclist.
---
Employer Account Sign-up
Sign up for an employer account and get these features and functions right away:
Unlimited Job Listings on eRep.com
Applicant Search
Applicant Tracking System (ATS)
Unlimited Happiness Index employee surveys
3 full/comprehensive CVIs
No credit card required — no long-term commitment — cancel at any time
---
Write for eRep
Are you interested in writing for eRep? Read our submission guidelines.
---
Learn more about the CVI:
---