Should I Stay or Should I Go? The Death of High Turnover
By

Steve Williamson, VP Digital Marketing and Content Creation, eRep, Inc.

Posted

Monday, August 27, 2018
Share this article: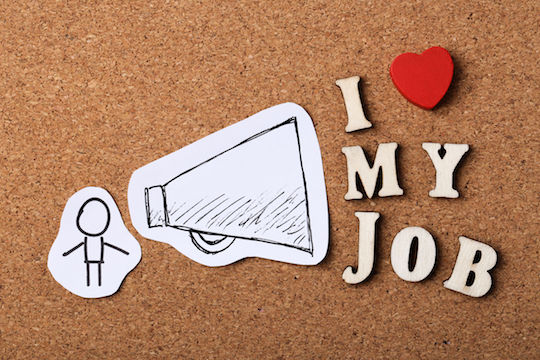 Tags: #turnover #hiring #retention
The famous quote, "I don't know much about art, but I know what I like" has a certain resonance to those who work in a role that is aligned with their Core Values Index profile. "It just fits" is another. Both of these quotes have something in common: they describe the natural, innate connection between how a person is hardwired — their personality's DNA — and their role.
Unfortunately, up to 70% of workers are in a role that is unsatisfying. Considering how many hours of our lives are spent at work, that's a lot of unhappiness stewing in our society.
Most of us have had jobs that left a lot to be desired. Symptoms include difficulty getting out of bed on Monday mornings, as well as feeling emotionally drained at the end of the day and carrying that over into our personal lives. One of the biggest symptoms of all that we're in a job that's not right for us is the noticeable reluctance to answer the social question, "What do you do?"
This occupational malaise leads to that self-reflective question, "Should I stay or should I go?"
Unhappiness and disengagement — often because of a particular supervisor — is one of the leading reasons people leave a job. If the pay is relatively equal between two jobs but one drains your soul, it's easy to understand why workers can be eager to jump ship and work for the competition.
For employers, the consequences of employee turnover can be profound. It can cost up to 25% of an employee's annual salary in sunk cost every time someone leaves the company. Employees that stick around but remain disengaged cost a shocking amount of money, too — up to 3x their annual salary in lost productivity.
Reducing or eliminating turnover altogether is one of the most effective ways to positively influence the bottom line. But how do you achieve it?
Finding Occupational Love
As we mentioned at the top of this article, the feeling an employee experiences when they are in the right role for their innate, unchanging nature borders on the magical. It's almost occupational love, if you will.
Imagine a system that uses objective data to bring about these employee/role matches in a way that mimics the union of a dating site like eHarmony and a jobs board like ZipRecruiter or Indeed.
Such a system exists, and it uses the unmatched repeat reliability of the Core Values Index psychometric assessment and the incredible power of a Top Performer Profile™, all provided by eRep.
Despite the power available in the CVI and TPP, how this match is made is surprisingly simple. The CVI defines the innate, unchanging nature of an individual, reflected in an easy to understand score. The TPP defines the innate, unchanging nature of the role using the same scoring system. Match candidates to the role within a mathematical threshold and you've got occupational love.
When employees are in love with their role, they stick around. It's the death of high turnover.
This effect is so profound that eRep clients have experienced 50% or higher reductions in employee/role turnover after adopting the TPP and Core Values Index for hiring.
Employees are happy and eager to stay. Employers kill turnover and see higher productivity — and higher profits.
It's a match worth making.
Contact eRep today to find out how the CVI and a Top Performer Profile can spell the death of employee turnover in your organization. It may be the easiest way to increase profit you've ever experienced.
---
Go to eRep.com/core-values-index/ to learn more about the CVI or to take the Core Values Index assessment.
---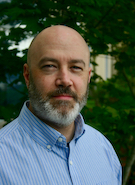 Steve Williamson
Innovator/Banker - VP Digital Marketing and Content Creation, eRep, Inc.
Steve has a career in project management, software development and technical team leadership spanning three decades. He is the author of a series of fantasy novels called The Taesian Chronicles (ruckerworks.com), and when he isn't writing, he enjoys cycling, old-school table-top role-playing games, and buzzing around the virtual skies in his home-built flight simulator.
Employer Account Sign-up
Sign up for an employer account and get these features and functions right away:
Unlimited Job Listings on eRep.com
Applicant Search
Applicant Tracking System (ATS)
Unlimited Happiness Index employee surveys
3 full/comprehensive CVIs™
No credit card required — no long-term commitment — cancel at any time
---
Write for eRep
Are you interested in writing for eRep? Read our submission guidelines.
---
Learn more about the CVI:
---