---
The Roadmap of Your Personality's DNA

Share:
By

Steve Williamson, Sr. Project Manager, eRep, Inc.

Posted

Monday, September 4, 2017
"Wow! This is so on the mark!"
Sue's enthusiasm after reading her upgraded CVI profile was not surprising. I've heard it before, but it never gets old. In fact, that kind of reaction is one of the things I look forward to the most after introducing people to the Core Values Index.
I met Sue at a patio party last weekend. It was hot outside and the air had a noticeable dusty color due to wildfire smoke blown in from the north. As we stood near the build your own burrito table covered with warming trays of shredded pork and chicken, homemade tortillas, and a chilled table with fresh pico de gallo and guacamole, we made small talk.
Soon the conversation turned to work.
"What do you?" Sue asked me.
I told her I was a project manager at a talent management and talent acquisition firm called eRep. "Have you ever heard of Myers-Briggs or StrengthsFinder?" I asked. "We help put the right people into the right seats with something called the Core Values Index, and it blows those other psychometric assessments out of the water."
It was a big claim, and Sue wanted to know more.
"The CVI has a repeat reliability score over 97%," I told her. "That means if you take the assessment when you're 18, and again when you're 80, your scores will be within 97% of each other. No one else even comes close to that."
Sue mentioned she had been out of the workforce for a little while. She didn't say much at first about her job search, but as I explained how the CVI works and how eRep matches candidates to positions using a combination of the Core Values Index and Top Performer Profiles™ she became noticeably interested.
"How does the CVI work?" she asked.
I began by asking Sue questions about her previous work. What jobs did she struggle with the most? Which ones really came easy? Sue had worked at a law firm and moved up the administrative ranks fairly quickly. She had shown a winning combination of initiative with a solid ability to motivate others. I asked how she felt about working in isolation on projects by herself.
"That's not for me," she reflected. "I enjoy working with others as a team. It's fun to find the solution to problems and then get others motivated to solve them with me."
The ice melted in our glasses as we stood outside in the heat talking but we didn't notice. The conversation grew more animated and enthusiastic. I explained the purpose of the CVI to Sue, and how surprisingly easy the assessment was to take.
"Eight minutes, tops," I told her. "All online. It's easy."
Sue smiled wide, and her eagerness to hear more about the CVI was noticeable. She still didn't quite understand what the CVI would provide to her after she took the test, however.
"You take the test—and again it's short and easy. When you're done, you have access to a full report that explains and clarifies the innate, unchanging nature of who you are. It will give you powerful new revelations as well as confirmations of what you've always known about yourself in ways that may have been hard to articulate."
I paused before adding…
"It's like a roadmap of your personality's DNA."
Sue hopped on her heels a little with excitement. She asked a few questions, then asked, "Can the CVI help me find a new job? A job I love?"
"Yes!" I said. "That is where the CVI really shines. It helps you find the job, or even the career, that suits you like a favorite pair of blue jeans. The kind of job you look forward to waking up for on a Monday morning. Where you find yourself saying, 'This is me.'"
Sue and I exchanged contact information and I gave her the parting advice, "First thing tomorrow morning, go to eRep.com and take the CVI. Upgrade your account so you have access to the full report. You will be amazed at what you learn about yourself," I promised.
The next day Sue sent me a text message, "Wow! This is so on the mark!"
I called her and listened to her enthusiastic response after she had read her upgraded CVI report.
"It told me things that I already knew about myself, but could never really put into words. I also learned some new things that explained so much about how things went at my previous jobs, and even some things about how I get along with my husband," Sue said.
She added, "My husband, Jeff, read the report and confirmed it really had me pegged. I'm blown away by how accurate it was. It's almost creepy."
I've heard others make the same comment. The level of accuracy in the CVI is astonishing and it often catches people a little off guard, in the best possible way. It validates the assessment in a very personal manner.
Sue told me she gained a lot of insight about herself that influenced a few changes in her job search. "I'm really enthused about a particular position near me, and I can't wait to use what I've learned about myself from the CVI." Sue had a new, powerful enthusiasm to return to the working world in a way that a hiring manager would definitely notice.
I reflected on Sue's joy and enthusiasm about finding the perfect job for her. The CVI does more than provide information to those that take it. It grants insight that cannot be found anywhere else, or to such a high degree of accuracy. It empowers both the individual and those around them.
I asked Sue if she was planning to have her husband take the CVI.
"Today," she responded emphatically.
I could practically hear her smile over the phone.
---
Go to eRep.com/core-values-index/ to learn more about the CVI or to take the Core Values Index assessment.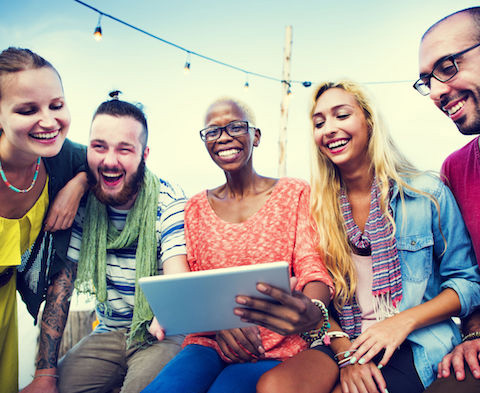 ---
Read similar articles in these categories:
---
---
---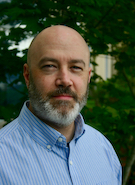 Steve Williamson
Innovator/Banker - Sr. Project Manager, eRep, Inc.
Steve has a career in information technology and software development spanning nearly three decades. He is the author of a trilogy of fantasy novels called The Taesian Chronicles, and when he isn't writing he enjoys motorcycle adventure touring and buzzing around the skies in his home-built flight simulator.