---
The Power Duo of the CVI and Top Performer Profiles

Share:
By

Steve Williamson, Sr. Project Manager, eRep, Inc.

Posted

Monday, August 21, 2017
Nosce te ipsum. Know thyself.
The ancient Greek[1] aphorism is as true as ever. Ask yourself this question: What is your innate, unchanging nature?
Hearken back to when you were a kid and some older person asked, "What do you want to be when you grow up?" Most children only knew what they wanted to do that day. All they knew about themselves were what friends they enjoyed playing with and what vegetables they didn't want to eat.
But even back then, the person you are today was already there. Your innate, unchanging nature was already formed and molded, ready to have that prophetic question answered, "What do you want to be when you grow up?"
Have you ever tried to fit a square peg into a round hole? That is probably the best way to describe the experience of pursuing a job or career that doesn't match the core values of what makes you unique. If you are a sociable person that finds your joy establishing relationships with others, working in a job where you are isolated and working by yourself all day long probably isn't for you. Have you ever worked at a job that felt like you were a square peg trying to fit into a round hole?
Getting into your occupational happy place involves learning the shape of your core values and finding jobs that match it. Start by taking the Core Values Index assessment. The CVI measures with unprecedented accuracy[2] your innate, unchanging nature. It defines the characteristics of what makes you unique. Are you a lover of facts and figures who loves to work alone? Are you a natural leader? Are you adept at building relationships and love working the crowd? Do you intuitively believe there isn't a problem you can't solve or a challenge you can't overcome?
To learn more about the Core Values Index, visit erep.com
NOTES:
[1] This Greek aphorism may have come from the ancient temple of Luxor in Egypt. The temple had two parts, an exterior and interior space. The proverb "Man, know thyself" belonged to the outer temple where only beginners were allowed to enter. To gain entry to the inner temple, the applicant had to prove they were worthy and ready to gain more knowledge and insight. The proverb of the inner temple was, "Man, know thyself, and you are going to know the gods." Source: Wikipedia [https://en.wikipedia.org/wiki/Know_thyself#Attribution]
[2] The CVI has a repeat reliability score of 97.7% according to Seattle Research Partners.
---
Go to eRep.com/core-values-index/ to learn more about the CVI or to take the Core Values Index assessment.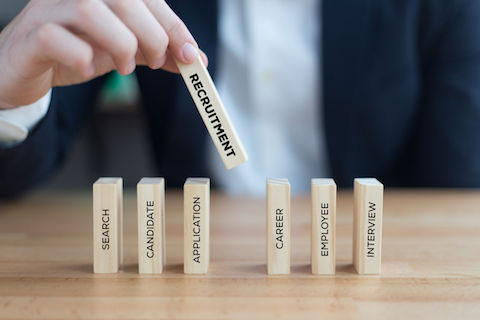 ---
Read similar articles in these categories:
---
---
---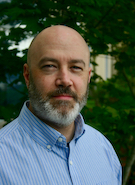 Steve Williamson
Innovator/Banker - Sr. Project Manager, eRep, Inc.
Steve has a career in information technology and software development spanning nearly three decades. He is the author of a trilogy of fantasy novels called The Taesian Chronicles, and when he isn't writing he enjoys motorcycle adventure touring and buzzing around the skies in his home-built flight simulator.