Job Seekers - First, Know Thyself
By

Steve Williamson, VP Digital Marketing and Content Creation, eRep, Inc.
Posted

Monday, April 10, 2023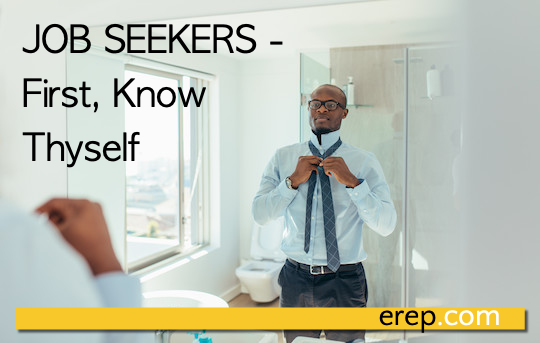 Tags: #jobseekers #personalitytest #careers
If you want to find the right job for you, you first need to understand who you are.
One of the most common questions we get about the Core Values Index™ psychometric assessment and personality test is: Can it help me find a better job?
The answer is yes.
If you are looking for a job, or evaluating your entire career, you want to choose the occupational track that will most closely align with your strengths. You don't want to make a choice that you discover too late is outside your wheelhouse.
To find the right job for you, you need to understand who you are at a fundamental level. You need to know what your core personality traits are — what we call core values. This self evaluation needs to reveal your innate, unchanging nature, the part of you that doesn't change based on the day of the week or what you had for breakfast.
When you discover your true self, your personality's DNA as we call it, you can then discern the job or career path where you have the highest likelihood to shine.
How does the CVI help job seekers find the best job for them?
When you complete the Core Values Index psychometric assessment and personality test, you receive a report that details your innate, unchanging nature. It describes how you are emotionally hardwired. You learn how you see the world, how you react to it, and why. You learn how you learn best (and why), and you even learn how you respond to stress or conflict (and why).
Above all, the CVI describes what makes you happy.
The CVI does not describe what you're good at. It is not an aptitude test. However, when you learn what kind of activities make you happy and why they bring you joy, you can seek out the job or career track that provides the greatest opportunity to engage in those activities.
Here's an example.
When I took the CVI, I discovered that my profile is 27-Innovator, 17-Banker, 15-Builder and 13-Merchant. The maximum score I can have in any of the four core values is 36; anything 25 points or higher is considered profound, and any core value lower than 12 represents a personalty trait that is rarely accessed.
Considering the fact that I am a profound Innovator, my preferred activities entail solving problems. In fact, nothing makes me happier than tackling some juicy challenge. Once I've solved it, I'm ready to move on to the next one. That is my nature. It would be very disappointing for me to work in a job that rarely or never involves problem-solving. Working in a job like that would become boring very quickly.
→ Are you an Innovator like me? What if you're a Banker, Builder or Merchant?
If you take the CVI and find out your primary core value is Banker, you would relish jobs that involve lots of gathering data and information. The acquisition of knowledge would make you feel engaged and alive.
Bankers, however, become disengaged very quickly when they are made to feel ignorant or not given the opportunity to share their valuable knowledge with others they deem justly deserving to receive it.
If your primary core value was Builder, the kind of jobs where you are most likely to shine would entail action and accomplishment. You would delight in having frequent opportunities to get things done. If an organization needed someone they could rely on to deliver results, you'd be first in line to confidently volunteer.
If you want to deflate a Builder and make them feel unvalued, take away their sense of power. Deny them the opportunity to get things done, or micromanage how they do it. Nothing makes a Builder become disengaged faster than feeling powerless.
Those with Merchant as their primary core value are in their element when engaging with others. They excel at getting groups to pull together toward a common goal. They are often the cheerleaders of a team, getting everyone excited and motivated. Merchants are enthusiastic starters.
What kind of job makes a Merchant feel disengaged? When a Merchant is made to feel as if their social contribution isn't valued, they feel unvalued. If you isolate a Merchant and keep them from being able to contribute to the group dynamic, you will see them whither — and watch them leave.
The Key to Job and Career Happiness
Taking the CVI is a vital part of your job search. Your CVI report reveals what kind of work makes you happy (and why), and it is that knowledge and information that holds the key to your search toward occupational success.
Many employers utilize the CVI at eRep.com in their hiring process. They analyze a role's ideal CVI score set through a Top Performer Profile™, then screen candidates based on their CVI results.
We call it accurate hiring because it is an extremely effective way for employers and job candidates to come together in a highly accurate manner, both assured that the relationship they form is based on sound psychological compatibility between the individual and the needs of their role.
The CVI ensures Innovators, Bankers, Builders and Merchants can truly shine and make their highest and best contribution in their job or career.
Core Values Index™ and CVI™ are trademarks of Taylor Protocols, Inc.
---
Go to eRep.com/core-values-index/ to learn more about the CVI or to take the Core Values Index assessment.
---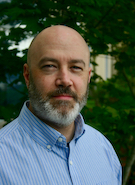 Steve Williamson
Innovator/Banker - VP Digital Marketing and Content Creation, eRep, Inc.
Steve has a career in project management, software development and technical team leadership spanning three decades. He is the author of a series of fantasy novels called The Taesian Chronicles (ruckerworks.com), and when he isn't writing, he enjoys cycling, old-school table-top role-playing games, and buzzing around the virtual skies in his home-built flight simulator.
Employer Account Sign-up
Sign up for an employer account and get these features and functions right away:
Unlimited Job Listings on eRep.com
Applicant Search
Applicant Tracking System (ATS)
Unlimited Happiness Index employee surveys
3 full/comprehensive CVIs™
No credit card required — no long-term commitment — cancel at any time
Write for eRep
Are you interested in writing for eRep? Read our submission guidelines.
---
Learn more about the CVI
---