Would you trust a surgeon or airline pilot that doesn't love their job?

Share:
By

Steve Williamson, Dir. Product Development, eRep, Inc.

Posted

Monday, February 25, 2019
The Core Values Index is the most accurate professional-grade personality assessment available, achieving a 97.7% repeat reliability score in longitudinal studies. No other assessment even comes close (Myers-Briggs MBTI™, DiSC™, etc.).
You've got a bum ticker and need a new heart valve. The thought of undergoing open-heart surgery freaks you out, but you calm your nerves by reminding yourself that the surgeon has undergone years of intensive training. You're in good hands.
But are you?
Training is one thing, but what if the surgeon just doesn't have their heart in the job? (Sorry for the bad pun.)
Someone can spend 2-6 years of post-graduate education and training, then work in the field for 10 or even 20 years, only to have a gut feeling that it's just not right for them.
The Polar Vortex scene is getting old and you decide to take the family on a vacation to somewhere tropical. You load up in a Boeing 737 and fly south. Manning the controls is someone who's undergone several years of flight training, working their way up from a tiny Cessna to multi-engine planes and into regional jets. They paid their dues flying short-hops before landing four stripes and a Captain's gig with a major airline.
That person is in control of a jet that carries nearly 200 people and weighs over 160,000 pounds.
Would it be a comfortable flight if you knew that person thinks about finding another job as often as once per second? (This is no exaggeration. People who are actively disengaged in their job can think about changing jobs up to once per second.)
Don't worry. Both the surgeon and airline pilot are professionals. They are highly skilled and dedicated to doing their job to the best of their ability. Your safety really isn't at risk in either case. They exemplify what Alistair Cooke described when he spoke of professionals, "...they can do their best work even when they don't feel like it."
The point is, wouldn't you rather put your life into the hands of those who are hardwired for their role, someone who truly loves what they do?
Psychometric assessments like the Core Values Index (CVI) or Myers-Briggs (MBTI) are often used to determine a person's fit for a role or career track. One of the misconceptions about psychometric assessments is that they determine who can or cannot do a job.
Psychometric assessments do not provide binary answers. They are more nuanced than that.
Anyone with the training and experience necessary can do a job. They might even be fairly good at it. There is a significant difference, however, between those who have the psychometric profile for the role and those who don't.
Both can succeed, but those without the personality DNA for the role will need to spend extra emotional energy and effort to achieve the same level of success. Over time, the odds are they simply cannot perform at the same level as those who are aligned to the role.
Do you find yourself several years into a career that seems to require more effort than it should to reach the desired level of success? Do you find yourself thinking about other jobs a bit more often than you'd like? Why do others who achieve the same level of success seem to find it with greater ease?
You won't be able to answer these questions about your heart surgeon or airline pilot, but you can find answers about your own personality's DNA.
What role is right for the way you are hardwired?
Find out. Take the Core Values Index (CVI) today.
---
Go to eRep.com/core-values-index/ to learn more about the CVI or to take the Core Values Index assessment.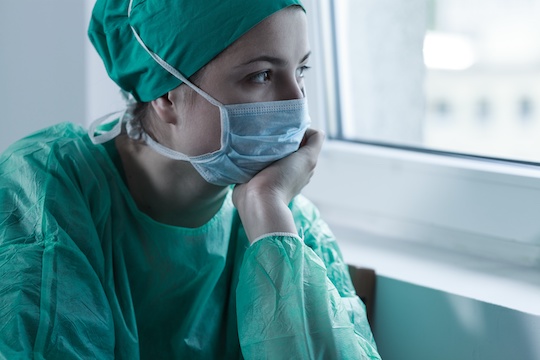 ---
---
Learn more about the CVI:
---
Write for eRep
Are you interested in writing for eRep? Read our submission guidelines.
---
Connect with eRep:
---
---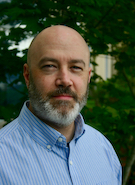 Steve Williamson
Innovator/Banker - Dir. Product Development, eRep, Inc.
Steve has a career in information technology, software development, and project management spanning three decades. He is the author of a series of fantasy novels called The Taesian Chronicles (ruckerworks.com), and when he isn't writing he enjoys cycling, motorcycle adventure touring, and buzzing around the skies in his home-built flight simulator.