HR Nightmares: You Think You've Had it Bad?
By

Gary Cookson, Contributor

Posted

Monday, December 28, 2020
Share this article: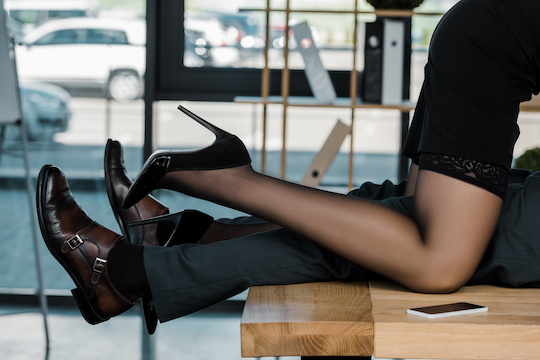 It has dawned on me in recent years that many experiences I have had over my 20+ year career in human resources — that I thought were simply part and parcel of being in HR — were actually unusual and unique. I realized this because in many of the workshops I run I share some of these experiences by telling stories, usually to make some learning points about managing people or employment law. The reactions I get from people made me realize that these things haven't happened to other people. I also share some of these stories when asked on social media on things like #HRHour and it's as a result of one of those times that eRep's Director of Product Development, Steve Williamson, asked me to contribute this post.
So, you think you've had it bad in HR?
Let me tell you some things I've had to deal with across my career in the sometimes crazy world of human resources. It goes without saying that all names have been changed to protect the "innocent."
The Man Who Brought His Snake to Work
A fellow Director called to tell me that Tom had brought his snake to work and was frightening other staff with it. Initially I refused to help, saying that my colleague was perfectly capable of dealing with it, but he insisted that this was an HR matter, so off I went to deal with the situation.
Tom was sitting at his desk with a cardboard box that had a snake inside. He had been taking the snake out and waving it in people's faces to frighten them.
I asked Tom to remove the snake and he refused, stating that there was no HR policy or clause in his employment contract that specifically forbade snakes in the workplace, so he was confident he was okay to keep the snake at his desk.
He had me there. I had no Snake Policy.
Luckily in the UK we have what are called implied duties, and the most important of these is the Duty of Care to provide a safe and healthy working environment. It's not written down — it's common sense. You just don't expect to come to work and be frightened by anything, let alone a snake. I didn't need a Snake Policy because I had these implied duties.
I told Tom that if I let the snake stay, I wouldn't be fulfilling the organizational Duty of Care to all the other employees, and so the snake had to go.
He eventually agreed, but not without one final challenge.
Tom explained that the week prior, Jane from the office next door, who was on maternity leave, had brought in her two week-old baby and that the baby had frightened him.
Tom asked what the difference was between a baby and a snake.
I thought about that for a moment, then told him to shut the f*#k up and get the snake out of the office.
The Man Who Pimped out his Wife
In a call centre HR role, we would regularly listen to a small percentage of inbound calls for quality monitoring purposes. By sheer chance, we found one call using the company's toll-free number from a male "customer" who asked for one of our agents by name — "Can I speak to Michael, please?"
His conversation with Michael went something like this.
"Hi, Michael. I'd like to book your wife, please. I'd like to spend x amount of time with her, and for her to do these things to me, whilst wearing these items of clothing."
What followed was a bit of negotiation regarding the precise details and cost of this arrangement before they reached an agreement. We then looked at Michael's call records to see what happened next and found there was an outbound call to his wife (still using our toll-free number). Michael explained to her what she needed to do, who she was to meet, what she was to wear and how much money she would be paid for doing so.
Once we'd picked ourselves off the floor from the shock of hearing all of this, we took action. Clearly there was criminal activity taking place, but although we did pass it to the police to take action, and they did, we had him on something much simpler — misuse of company equipment and time. He was running his own business using our time and equipment — it didn't really matter whether he was selling things on eBay or pimping out his wife.
In the subsequent disciplinary hearing, he made the argument that we didn't pay him enough, so he needed extra income. You can imagine how far that got him.
The Fun Doesn't Stop There
These aren't even the most colourful stories I could share, although they do have good learning points. If you want to know more, perhaps you could book me to come talk at your organization or conference...
If you did, you might hear about:
Jason, the IT Technician who brought a Samurai sword into work to dispense "customer service" to staff who annoyed him.
Niall, the manager caught masturbating in the female toilets — and who very much wanted to be caught.
Cheryl, caught drinking directly from a bottle of wine on her way into work at 8:55 am.
Victoria and Jeremy, the couple caught having sex on the conference room table. The only reason they were caught was because they had booked the room for an hour and overran.
Jane, who took time off of work because of high blood pressure but was seen on TV at a major sporting event shouting and screaming for her team.
Michelle, dismissed for racially abusing a customer but got her job back because of flaws in the Disciplinary Procedure.
Johnny, alleged to have put a brick through the window of his company van, but the only witnesses were three other employees who despised him.
Tracey, who soiled herself at work, used a communal towel from the kitchen to clean up the mess, and then put the towel back in the kitchen for others to use.
I'll stop there.
---
Go to eRep.com/core-values-index/ to learn more about the CVI or to take the Core Values Index assessment.
---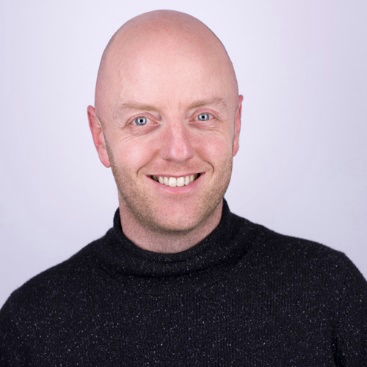 Gary Cookson
Contributor
Gary Cookson, based in the UK, is a a CIPD Chartered Fellow, a Fellow of the Learning and Performance Institute, a qualified coach and member of the Association for Coaching, a Personal Trainer, a teacher, a qualified workplace mediator, a qualified H&S professional, and a distance learning tutor. Outside work, Gary competes in triathlons, is a father to four lovely children and a husband to a long-suffering wife. You can follow Gary on Twitter at @Gary_Cookson.
---
Employer Account Sign-up
Sign up for an employer account and get these features and functions right away:
Unlimited Job Listings on eRep.com
Applicant Search
Applicant Tracking System (ATS)
Unlimited Happiness Index employee surveys
3 full/comprehensive CVIs
No credit card required — no long-term commitment — cancel at any time
---
Write for eRep
Are you interested in writing for eRep? Read our submission guidelines.
---
Learn more about the CVI:
---