Fast Tech in Human Resources

Share:
By

Steve Williamson, Dir. Product Development, eRep, Inc.

Posted

Monday, February 11, 2019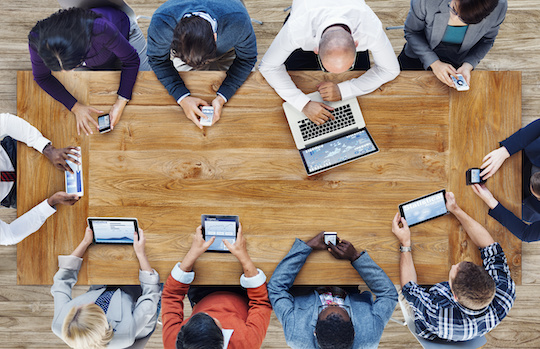 They Grow Up So Fast
I remember when my family got our first VCR. It was the size of a small suitcase and had a wired remote control with a 20' long cable. Yes, I said wired remote control.
Growing up we had a rotary dial telephone. If you want to see one of those today you have to visit the Smithsonian, and I doubt anyone under the age of 30 could figure out how it works.
The first computer I ever owned, a Commodore VIC-20, only had 3.5K of usable RAM. This is roughly equivalent to the words and spaces on one sheet of typing paper. [Source: Wikipedia] What's mind-blowing to me is that despite its technical limitations, it cost $299 retail, equivalent to $778 in today's dollars. Thank you, Moore's Law!
Jump ahead to today when I have a smartphone in my pocket that has mind-blowing capabilities I'll never fully utilize nor truly comprehend.
Technology changes so fast nowadays we almost take it for granted. Seeing all the new gadgets and gizmos and apps that come out on a daily basis is exciting and empowering and is astonishingly affordable considering what they can do. I refer to this new pace of advancement as fast tech.
There is also a substantial impact of fast tech in the working world, but one area that may not be as sexy as virtual reality and Fortnite is human resources. Regardless of what job you have or where you work, HR tech is a part of our daily lives and it has some promising things on the near horizon.
Let's take a look at how technology is impacting the human resources space for both employers and workers.
Smart Psychometric Assessments
Psychometric data, gathered and managed by increasingly advanced computer learning systems, are giving recruiters and hiring managers unprecedented accuracy and efficiency when pre-screening candidates based on fit rather than experience. Candidates hired based on a strong match between their psychometric profile and a well-defined role provide up to 200% more productivity and 50% lower turnover. The use of objective psychometric data also reduces bias in hiring.
Talent Acquisition
Although the majority of jobs are still filled through personal contact, an increasing number of job seekers are finding their dream job through online services. The real advancements in tech is manifesting itself as smart recruiters and hiring managers are embracing personal tech to woo on-the-fence candidates. Instant messaging and smart emails with expanded services are on the rise in the recruiting space.
Remote Working
Remote tech is enabling an expanding number of workers to operate remotely with increasing effectiveness. Collaboration and communication apps like Slack and GoToMeeting increase the level of connection for teams working in different locations. Time zones will never go away but distance is being steadily eliminated as a factor in choosing where operational success can occur.
Connecting with HR
As technologies like remote tech enable workers to function at great distances, they also give workers additional communication channels when interacting with HR staff. Even simple technologies like email and messaging apps give employees an additional avenue for communication if they aren't comfortable (or able) to conduct HR interactions face to face.
Employee Happiness
Happy employees are productive employees, and many new web-based tools and smartphone apps are being created every day that allow staff to convey how they feel about their job to their employers. This data can be analyzed and reviewed in real time, giving managers expanded insight into what makes their staff shine.
Performance Measurement and Empowerment
As with employee happiness apps and tools, so too are staff performance systems embracing technology. Teams and individuals have unprecedented access to new tech tools that fuel productivity while giving management the objective performance metrics they crave. Some of the better tools on the market today make annual performance reviews obsolete, which is a good thing. They are loathed by both employees and supervisors, who are hungry for a more effective and, dare we say enjoyable, better way.
Pay Equity Analysis and Compliance
With expanded pay equity laws at the state level, organizations must rely on smart learning and database systems to ensure they are paying their employees fairly. Gathering and analyzing staff demographic and performance data can be a heavy lift, especially for SMB companies in the 10-100 FTE space who can rarely afford more advanced HR consulting and support services. Expect to see pay equity analysis and compliance systems to become a growing market segment in outsourced HR services in the near future.
The Horizon
With advancements in voice recognition like Siri and Alexa, as well as the increasing capabilities of AI and machine learning methodologies, we may see candidates conducting pre-screening job interviews with machines instead of humans. It could also be plausible that we see these human-machine interactions taking place in legal depositions and other interactive situations.
Another technological advancement we may see in the near future, perhaps a bit more plausible than Alexa-style job interviews, is the use of algorithm-based hiring systems that completely eliminate the human element. Amazon is already hiring warehouse workers without any in-person interviews during the screening process.
---
Go to eRep.com/core-values-index/ to learn more about the CVI or to take the Core Values Index assessment.
---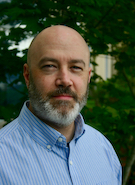 Steve Williamson
Innovator/Banker - Dir. Product Development, eRep, Inc.
Steve has a career in information technology, software development, and project management spanning three decades. He is the author of a series of fantasy novels called The Taesian Chronicles (ruckerworks.com), and when he isn't writing he is an aspiring multi-instrumentalist and composer, a virtual pilot in a home-built flight simulator, and a cyclist.
---
Employer Account Sign-up
Sign up for an employer account and get these features and functions right away:
Unlimited Job Listings on eRep.com
Applicant Search
Applicant Tracking System (ATS)
Unlimited Happiness Index employee surveys
3 full/comprehensive CVIs
No credit card required — no long-term commitment — cancel at any time
---
Write for eRep
Are you interested in writing for eRep? Read our submission guidelines.
---
Learn more about the CVI:
---