What are your strengths?
By

Steve Williamson, VP Digital Marketing and Content, eRep, Inc.
Posted

Monday, June 3, 2019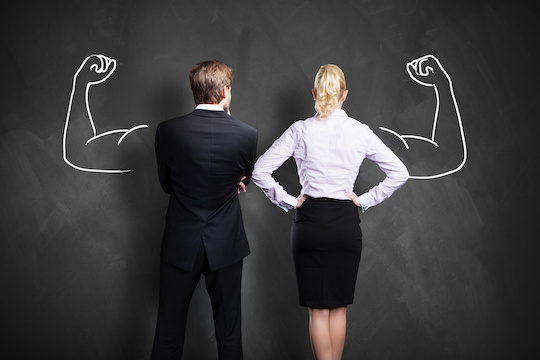 We've all heard the advice to be prepared when asked the famous interview question, "What would you consider to be your biggest weakness?"
"I'm a perfectionist," is a standard answer. The jury is still deliberating how the hiring company benefits from asking this question, however.
What if instead they asked, "What are your strengths?"
Do you really know? We have two types of evidence when forming an answer to this question: successful activities in our past, and our own subjective happiness.
This evidence may counterintuitively lead to an incorrect answer. Our work history is determined by a lot more chance than most of us would like to admit, and our successes won't always jive with our happiness. We can be a reluctant hero, producing good results in an activity that requires a lot more emotional struggle than it should.
What happens when we engage in an activity that is aligned with how we are hardwired?
By most definitions, that is a formula for success.
To find occupational and vocational happiness, you must first understand how you are hardwired.
To do that, take a psychometric assessment like the Core Values Index, or CVI.
The power of the Core Values Index psychometric assessment lies in how it clarifies what you enjoy. Find the kind of activities where you experience the greatest happiness, and you'll find the kind of work and career that will be the most fulfilling.
If you are self-guided and prefer to work alone, would a job that requires lots of public speaking make you happy? Probably not. If you enjoy making connections with other people and finding consensus in groups, that kind of job just might be where you shine.
How does it work?
When you complete the CVI — which only takes about 8 minutes to complete — you are presented with a set of scores across four core value 'energies.' These are:
Builder - Power and action
Merchant - Emotional connections
Innovator - Wisdom and problem solving
Banker - Knowledge and justice
Your scores represent how much of each of these energies dwells within you. Each score is a number between 1 (the lowest amount of energy) and 36 (the highest amount of energy). The total of all four scores will equal exactly 72. This means if you have a high score in one, your other scores will be proportionately lower.
Your CVI profile is like a teeter-totter — when one score is high, another is low.
If you have a score of 25 or above in a particular core value energy, that is considered to be profound. You will spend the vast majority of your time and emotional fuel within that energy.
If one of your CVI scores is below 12, you rarely if ever dwell within that core value energy.
Here's an example. My full CVI profile is:
27-Innovator
17-Banker
15-Builder
13-Merchant
As you can see, these four scores add up to exactly 72. If someone asks what my CVI profile is, I refer to myself as an Innovator/Banker.
Because I am an Innovator/Banker, (a profound Innovator, in fact), my strengths are first and foremost problem solving, and secondarily, the gathering and sharing of information. This is an ideal profile for my career in project management and IT/software development.
I do not have the CVI profile to be a corporate executive, however. Merchant/Builders are known to excel in those roles because they thrive when building consensus and emotional support amongst others as well as getting things done through decisive action.
By this point, you may be wondering what your CVI profile is. Are you a Banker/Merchant? Are you a Builder/Innovator?
What are your strengths?
Take the CVI. When done, you will receive a 17-page report that is customized specifically for you. Don't let that intimidate you, though. The content is very easy to understand, and your report starts off with a handy video explaining your particular profile to get you started.
Learning your particular scores and which energies are strongest and which are lowest within your personality's DNA is where the real insight comes in. Are you a profound Innovator? Do you have a low Builder score?
Get your scores to find out. Reference your report to identify the kind of activities where you are happiest. You'll even learn useful tips like conflict resolution strategies.
To find out where your strengths lie, you must first find out how you are hardwired.
The most accurate and reliable way to understand your personality's DNA is to take the Core Values Index psychometric assessment today.
---
Go to eRep.com/core-values-index/ to learn more about the CVI or to take the Core Values Index assessment.
---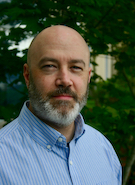 Steve Williamson
Innovator/Banker - VP Digital Marketing and Content, eRep, Inc.
Steve has a career in project management, software development and technical team leadership spanning three decades. He is the author of a series of fantasy novels called The Taesian Chronicles (ruckerworks.com), and when he isn't writing, he enjoys cycling, old-school table-top role-playing games, and buzzing around the virtual skies in his home-built flight simulator.
Employer Account Sign-up
Sign up for an employer account and get these features and functions right away:
Unlimited Job Listings on eRep.com
Applicant Search
Applicant Tracking System (ATS)
Unlimited Happiness Index employee surveys
3 full/comprehensive CVIs™
No credit card required — no long-term commitment — cancel at any time
Write for eRep
Are you interested in writing for eRep? Read our submission guidelines.
---
Learn more about the CVI
---