---
Measuring the Effectiveness of HR Initiatives with the Happiness Index

Share:
By

Steve Williamson, Dir. Product Development, eRep, Inc.

Posted

Monday, May 13, 2019
"How will you know?"
That was the question my boss asked me when I claimed my product proposal would be a winner. The idea was to give employees a tool to create and track short-term objectives. Far more than a mere to-do list, it was intended to boost performance, not just track it (see Performance Fuel to learn more about this tool).
"I will use before-and-after Happiness Index surveys to measure employee engagement," I said.
"What does Happiness Index measure?" he asked.
I explained that Happiness Index captures the employee's self-reported happiness and engagement in five areas of measurement: connectedness, processes, fairness, challenges, and inspiration. Each person's particular score is calibrated to their individual Core Values Index psychometric profile, yet all scores are reported on a familiar percent scale, with 100% representing maximum happiness and engagement. This makes for easy comparison between individuals or teams, as well as trends over time.
This situation highlights the need for tracking performance of HR or other operational initiatives, and defining objective measurements for what success (or failure) will look like.
If you are unfamiliar with Happiness Index, it is an employee engagement and happiness survey tool created by eRep (see https://erep.com/employers/happiness-index/ for details). As described, it measures employee happiness in five areas of measurement. All results are presented as a percentage between 100% and 0%, with 100% representing maximum engagement, fulfillment, and happiness.
A Happiness Index survey takes about 8 minutes to complete and the results are both insightful and thorough.
Happiness Index is a free service provided to all employer subscribers and individual CVI users.
Happiness Index is a powerful tool to measure the effectiveness and progress of policies, procedures, projects, or just about anything else that can have an impact on employee engagement.
Best Practices
The best practice is to conduct a Happiness Index survey immediately prior to the initiative launch. This establishes a baseline for engagement and happiness levels. Conduct subsequent Happiness Index surveys every quarter thereafter and compare the results.
This surprisingly simple process yields powerful and insightful information about the impact your initiatives have on employee morale and engagement.
Additional ways that Happiness Index can be used within your organization include:
Measure the effectiveness of leadership within the organization. Conduct before-and-after surveys during management changes.
Find the positive or negative impact of employee engagement initiatives, such as wellness programs or new benefits packages.
Determine the effectiveness of rewards and compensation plans on morale and engagement.
There are many other ways the Happiness Index can be used within your organization. It helps you answer the question "How will you know if your initiative is successful?"
To learn more about Happiness Index by eRep, visit https://erep.com/employers/happiness-index/ today.
---
Go to eRep.com/core-values-index/ to learn more about the CVI or to take the Core Values Index assessment.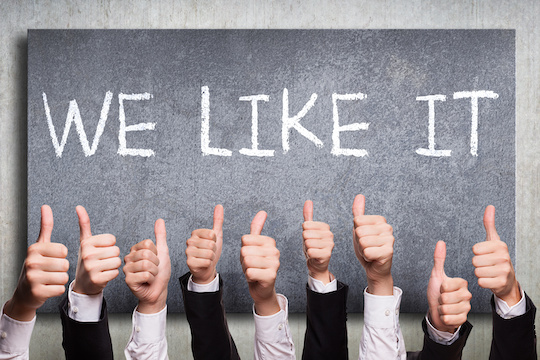 ---
Read similar articles in these categories:
---
Free CVI Webinar
Take the CVI and get free access to our webinar, INTRODUCTION TO THE CVI, presented by leading CVI expert and eRep CEO, Travis Stovall.
---
Learn more about the CVI:
---
Connect with eRep:
---
---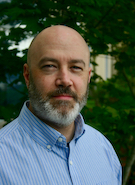 Steve Williamson
Innovator/Banker - Dir. Product Development, eRep, Inc.
Steve has a career in information technology and software development spanning three decades. He is the author of a series of fantasy novels called The Taesian Chronicles (www.taesia.com), and when he isn't writing he enjoys motorcycle adventure touring and buzzing around the skies in his home-built flight simulator.