Hiring Without Interviews, 32-Hour Work Weeks, and Looking Forward to Performance Evaluations
By

Steve Williamson, VP Digital Marketing and Content Creation, eRep, Inc.
Posted

Monday, August 13, 2018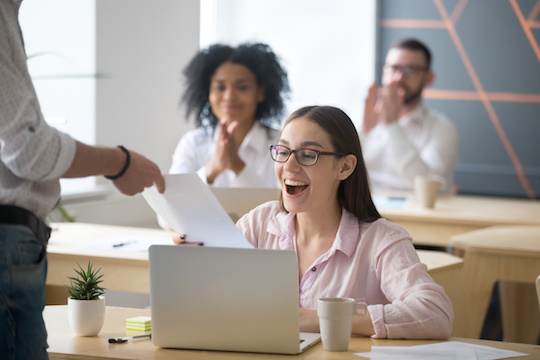 Hiring Without Interviews
Can you imagine hiring someone without interviewing them first? It happens on rare occasions, but far too many hiring managers are prone to overconfidence bias, convinced they are master interviewers and judges of character.
To many, the idea of making a hiring decision without an interview is foolish.
Recent experiments by some Fortune 500 companies have shown that using objective data from psychometric assessments like the Core Values Index and removing hiring managers from the interviewing process can actually achieve better hires — selecting top performers, or as eRep calls it, putting the right people into the right seats — because it eliminates or reduces the various biases personal interviews can introduce to the hiring process.
Although making a hiring decision without any interview at all probably doesn't work for most companies, relying more heavily on the use of objective data and less on subjective opinion can lead to better hiring decisions.
32 Hour Work Weeks: Working Smarter—Not Harder
A recent article in the New York Times described the decision of a New Zealand firm to pay employees for 40 hours a week but only requiring them to work 32 hours. It turned out that the staff were equally or more productive than when they were working longer hours. The consensus was that staff found ways to work smarter, not harder, sometimes achieving greater productivity.
The company's decision to have employees work fewer hours yet pay them the same salary highlighted Purpose, a key aspect of eRep's Performance Fuel formula of success.
When a company implements policies that show in very tangible ways that they take the happiness and well being of their employees seriously, their staff feel a sense of purpose. Purpose, as defined in the performance fuel formula, is a sense that what the employee does matters and will be appreciated.
As we have learned, up to 70% of workers are unhappy in their current role. To highlight the importance of this, it has been shown that disengaged employees can cost up to 3x their annual salary in lost productivity, while engaged employees can be up to 200% more productive than their counterparts.
Few things motivate and empower workers better than engaging in important work and feeling appreciated for their effort.
Having a sense of purpose matters.
Looking Forward to Performance Evaluations
Think back to the most recent performance evaluation you received at work. Did you look forward to it? Did it meet your expectations? Perhaps the most important question to answer is, was your performance substantively improved a month or even six months afterward?
The annual performance review and evaluation is one of those stodgy and traditional events we take for granted in our professional lives, often occurring without anyone questioning its actual value.
Conducting a performance evaluation once a year is like stearing a cargo ship out of the harbor by only looking out over the bow once an hour.
The fact is, an overwhelming majority of workers dread annual performance reviews. It's not just rank and file employees that despise them, managers loathe the process with equal measure. Further evidence shows annual evaluations often have no long-term positive impact on productivity or employee engagement.
What if there was a new way to receive constructive feedback and measure your on-the-job performance that you actually enjoyed? More companies are experimenting with new ways of measuring performance and providing helpful feedback to workers. The methods that seem to be standing out above the rest have one thing in common: frequency.
Instead of receiving a formal performance evaluation once a year, frequent but less formal feedback between supervisors and staff has tremendous value.
Using a specifically designed feedback system like eRep's Performance Fuel application, employees get the information they need at the time they need it most, without a lot of fluff and bloated formality.
Supervisors get the information they need to stay in tune with what their team is working on and can provide corrective and helpful responses when needed.
The biggest barrier to productive feedback using the old method is the time commitment required. Performance Fuel practically eliminates that by keeping the feedback focused and tight, in just the right amount to provide the optimum information necessary to improve performance without requiring a huge time commitment on the supervisor's part.
Leaders love Performance Fuel and team members thrive with it.
Check out eRep's Performance Fuel application today.
---
Go to eRep.com/core-values-index/ to learn more about the CVI or to take the Core Values Index assessment.
---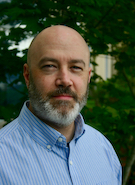 Steve Williamson
Innovator/Banker - VP Digital Marketing and Content Creation, eRep, Inc.
Steve has a career in project management, software development and technical team leadership spanning three decades. He is the author of a series of fantasy novels called The Taesian Chronicles (ruckerworks.com), and when he isn't writing, he enjoys cycling, old-school table-top role-playing games, and buzzing around the virtual skies in his home-built flight simulator.
Employer Account Sign-up
Sign up for an employer account and get these features and functions right away:
Unlimited Job Listings on eRep.com
Applicant Search
Applicant Tracking System (ATS)
Unlimited Happiness Index employee surveys
3 full/comprehensive CVIs™
No credit card required — no long-term commitment — cancel at any time
Write for eRep
Are you interested in writing for eRep? Read our submission guidelines.
---
Learn more about the CVI
---