Algorithms for Team Performance
By

Steve Williamson, VP Digital Marketing and Content Creation, eRep, Inc.

Posted

Monday, March 14, 2022
Share this article: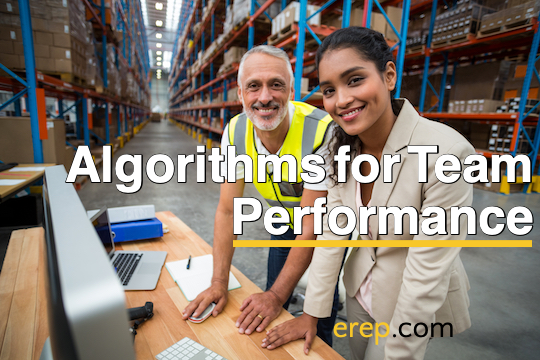 Tags: #performance #motivation #talentmanagement
Algorithms, like recipes, can make our lives easier. They are the steps you follow to make a wheel, saving you the time of having to invent one yourself.
What is an algorithm for fueling your team's performance?
---
Purpose
Why do you need a sense of purpose in what you do?
When asking someone to work 40+ hours a week at your organization, be prepared to answer the question: "Why?"
Give your workers a sense of purpose. This means knowing that what they do matters, that it contributes to the organization's mission and vision, and that it is genuinely appreciated.
Appreciation takes tangible and intangible (yet still valuable) forms. The intangible often entails following the T.I.P.S.S. method of recognition: it is timely, impactful, personal, sincere, and specific.
Appreciation means the worker is compensated fairly, equitably, and competitively. You don't win when your employee leaves, saying as they head out the door, "I'm going to be more appreciated when I start working at the competition next week."
Purpose is knowing that what you do matters and will be genuinely appreciated.
Clarity
How can you be effective if you don't have clarity about your purpose?
Clarity is knowing what needs to be accomplished without ambiguity. Never make your team have to guess at their objectives or motivation. How does their work tie into the organization's mission and vision? Clearly provide an answer to that question.
Clarity also means providing the worker with the tools, processes and training they need to get their job done as efficiently and effectively as possible. This also helps convey a sense of purpose; if you want to make an employee feel like they don't matter, give them tools that aren't up to the job required.
Never make an employee have to ask, "What do you want from me?" Their objectives and constraints should be clearly stated and defined.
Clarity is knowing what you need to accomplish without ambiguity.
Feedback
What is the most effective way to get the feedback you need to do your job?
The worker cannot have a sense of purpose and clarity about their role if it is never conveyed or communicated effectively. Feedback — or as we like to call it, feedforward — means giving the team the information they need at the right time to do their job.
As with clarity, feedback means communication without ambiguity. Never make someone guess at your meaning. Use the communication method appropriate to the receiver to ensure what you are conveying is being received accurately and fully.
Listen. Provide a welcoming work environment where employees are comfortable sharing their perspective and thoughts on their role and duties. Few people have a better perspective on how to improve their job than the person actually doing it.
Feedback is getting the information you need to do your job, when you need it.
Use the Right Algorithm and Tool
Did you know there is a tool that ties the performance fuel formula of Purpose + Clarity + Feedback into a unified and easy-to-use system?
It is called Performance Fuel and is available at eRep.com.
---
Be sure to check out these helpful articles:
Clarity, Purpose and Feedback: The Formula for Performance
The Principle of Fueling Performance
---
Go to eRep.com/core-values-index/ to learn more about the CVI or to take the Core Values Index assessment.
---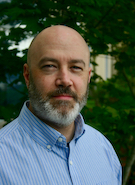 Steve Williamson
Innovator/Banker - VP Digital Marketing and Content Creation, eRep, Inc.
Steve has a career in project management, software development and technical team leadership spanning three decades. He is the author of a series of fantasy novels called The Taesian Chronicles (ruckerworks.com), and when he isn't writing, he enjoys cycling, old-school table-top role-playing games, and buzzing around the virtual skies in his home-built flight simulator.
Employer Account Sign-up
Sign up for an employer account and get these features and functions right away:
Unlimited Job Listings on eRep.com
Applicant Search
Applicant Tracking System (ATS)
Unlimited Happiness Index employee surveys
3 full/comprehensive CVIs™
No credit card required — no long-term commitment — cancel at any time
---
Write for eRep
Are you interested in writing for eRep? Read our submission guidelines.
---
Learn more about the CVI:
---