12 Best Articles of 2020
By

Steve Williamson, Dir. Product Development, eRep, Inc.

Posted

Monday, January 4, 2021
Share this article: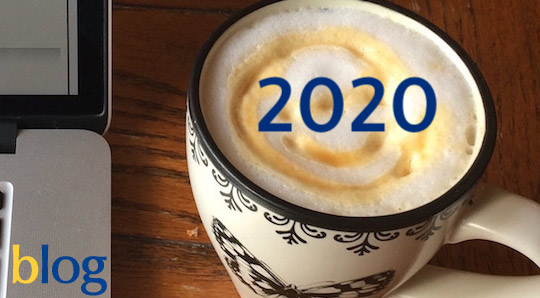 Tags: #YearInReview #2020reflection #CoreValuesIndex
2020 was a year for the history books, and 2021 has only just begun. A tradition here at eRep is to begin each new year with a blog article looking back at the year we just completed, and sometimes a look ahead.
This year we decided to review the top articles we've published on our blog for each month of 2020.
Doing something that matters and is aligned with your core personality provides not just the ability to pay your rent, it gives you a sense of satisfaction and pride. That emotional connection and alignment with the way you think and view the world around you is crucial to personal happiness.
Experiencing anxiety about your work can be a leading indicator that you are not aligned with the requirements of the role. This may seem obvious, but it goes into a deeper subject of psychometric fit than merely "I don't like my job."
We often talk about the positive hallmarks of each of the four core value energies revealed in the Core Values Index psychometric assessment. Each of these energies have an associated fear.
At different times there are different needs associated with leadership and the ability to leverage everyone's highest and best contributions. In these uncertain times, how do we lead through the COVID-19 pandemic?
Can Merchants and Bankers get along? Will Builders and Innovators ever see eye to eye? We discuss the ins and outs of how different Core Values Index psychometric profiles relate to each other.
We compare four of the top psychometric assessments on the market today, Myers-Briggs Type Indicator (MBTI), the DISC, StrengthsFinder, and the Core Values Index.
When we come across an activity that requires us to do something that is out of our emotional comfort zone, we experience anxiety. It can feel similar to a micro-dose of imposter syndrome, where we doubt our ability to succeed at the task.
We chose four experts in business, HR, customer service and employment consulting and asked them one question: How do you give constructive feedback that is actually constructive?
We take a break from all the seriousness in the world to engage in a humorous look at how the four different Core Values Index personality types might engage in daily activities.
One of the most banal job interview questions of all is, "Where do you see yourself in five years?" In today's job world, this question comes across as unoriginal and rote.
We chose four experts in business, HR, academia and employment consulting and asked them one question: How do you promote both diversity and inclusion in the workplace?
So, you think you've had it bad in HR? Let me tell you some things I've had to deal with across my career in the sometimes crazy world of human resources. It goes without saying that all names have been changed to protect the "innocent."
---
Go to eRep.com/core-values-index/ to learn more about the CVI or to take the Core Values Index assessment.
---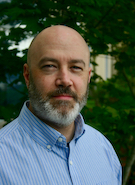 Steve Williamson
Innovator/Banker - Dir. Product Development, eRep, Inc.
Steve has a career in information technology, software development, and project management spanning three decades. He is the author of a series of fantasy novels called The Taesian Chronicles (ruckerworks.com), and when he isn't writing he is an aspiring multi-instrumentalist and composer, a virtual pilot in a home-built flight simulator, and a cyclist.
---
Employer Account Sign-up
Sign up for an employer account and get these features and functions right away:
Unlimited Job Listings on eRep.com
Applicant Search
Applicant Tracking System (ATS)
Unlimited Happiness Index employee surveys
3 full/comprehensive CVIs
No credit card required — no long-term commitment — cancel at any time
---
Write for eRep
Are you interested in writing for eRep? Read our submission guidelines.
---
Learn more about the CVI:
---