Top Performer Profile™ (TPP)
Top Performer Profile™ (TPP)
Use a TPP to define the role, then match applicants based on their CVI profile with unprecedented accuracy. Candidates hired with a highly recommended TPP+CVI match are often up to 200% more productive than those hired through traditional selection methods.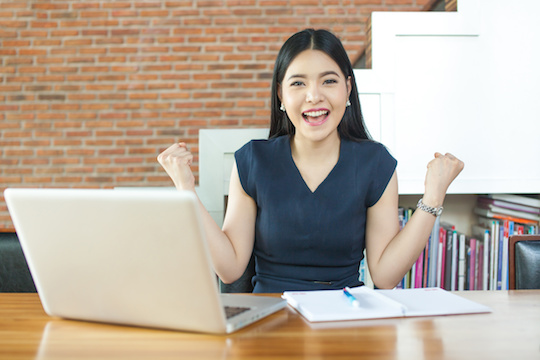 Top Performer Profile™
Define the Role
The concept of eRep's Top Performer Profile™ is simple: define the role, then select candidates that match it.
But don't let that simplicity fool you. Hiring to a TPP is a powerful way to take employee productivity to new heights.
Employees hired with a CVI that closely matches a Top Performer Profile often outperform candidates hired without a TPP match by 50% or more.
Benefits
Top Performer Profiles by eRep provide these benefits:
Performance

Increase individual performance by 50% or more.

Engagement

Avoid disengaged employees that can cost up to 3x their annual salary in lost productivity.

Retention

Reduce turnover and retain your top talent.
eRep's Top Performer Profile system uses the objective data found in job candidates' CVI scores (their innate unchanging nature) and compares it against the role's TPP score. The mathematical precision of this system gives your organization unprecedented hiring accuracy.
This CVI-TPP comparison method eliminates tedious and time-consuming inefficiencies from the screening process and fast-tracks the hiring team to a narrow group of ideal candidates.
How Does It Work
Definition
Using statistical processes to analyze existing staff and facilitated sessions for new positions, the characteristics of the role are defined.
Role Score
The role is converted into a minimum and maximum CVI range and ideal score.
Candidate CVIs
Job candidates take the CVI and receive a score using the same numerical scale as the TPP.
Recommended Match
Candidate scores are compared against the TPP, and grouped into varying recommendation levels.
3 CVIs for Free
The best way to learn how the eRep suite of services based on the Core Values Index can benefit your organization is to try it out for free!
Create a free account and get three CVIs for your executive team without cost or obligation.
Contact Us
Let us know how we can help. An eRep Employer Services representative will contact you to answer any questions you may have about our suite of services.