Performance Fuel
Performance Fuel
Fuel your team's performance with measurable outcomes and objectives. Leverage the powerful Performance Fuel Formula of clarity, purpose and feedback for greater employee engagement and productivity.
We were able to eliminate annual performance evaluations after we switched to Performance Fuel.
Risk Free Discovery Program
The best way to learn how eRep Employer Services and the Core Values Index psychometric assessment can benefit your organization is to try our Risk Free Discovery Program and get 3 CVIs for free.
Get 3 CVIs plus a one-on-one consultation with a CVI expert without cost or obligation.
Performance Fuel
The Performance Fuel application is a groundbreaking team performance growth and evaluation system. Using the latest research in occupational and social sciences, Performance Fuel doesn't just measure your team's effectiveness, it energizes it.
The core of the Performance Fuel system is the facilitated relationship between team members and coaches, using an insanely simple and efficient tool that gives your team members the three components of the Performance Fuel Formula they need to be successful:
Clarity

They know their objective without ambiguity.

Feedback

They get honest and helpful feedback in a timely manner.

Purpose

They know what they're doing matters and will be appreciated.
Benefits
The eRep Performance Fuel application has these benefits:
Flexibility

The system is versatile and flexible yet insanely simple to use.

Dual-Purpose

Don't just measure performance, boost it!

Core Values Index

The CVI is central to every service eRep offers.
A New Way to Evaluate Performance
Get rid of the stodgy and ineffective annual performance evaluation. Employees hate it. Supervisors loathe it. With Performance Fuel, performance is evaluated with both objective and subjective data on an ongoing basis. This means managers get the metrics they need to guide their teams in almost real-time, and staff get the clarity and feedback they need to succeed when they need it most.
Features
Whole Team Access
Employers that subscribe to the Performance Fuel application gain access for all of their employees.
Integration with Happiness Index
Access to the Happiness Index application is included as part of your Performance Fuel subscription. Employee Happiness Index subjective results are included in the suite of performance metrics that coaches and management see.
Flexible Coaching Assignments
The Performance Fuel application allows organizations to assign coaches to employees based on whatever organizational model best fits their needs. Coaching assignments can be changed at any time, too.
Powerful Reports
Coaches and managers get access to powerful reports that show detail and aggregate performance data for their teams. Both objective data and subjective self-reporting data (via Happiness Index) is combined to show overall performance.
Employees hired with a CVI that closely matches a Top Performer Profile often outperform candidates hired without a TPP match by 50% or more.
Risk Free Discovery Program
Learn how eRep Employer Services powered by the CVI can benefit your organization with our Risk Free Discovery Program.
Risk Free Discovery Program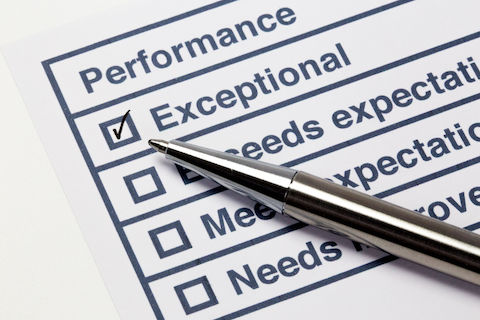 Learn how eRep Employer Services powered by the CVI can benefit your organization with our Risk Free Discovery Program.
Contact Us
Let us know how we can help. An eRep Employer Services representative will contact you to answer any questions you may have about our suite of services.