What is the connection between psychometric profiles and job satisfaction?
By

Steve Williamson, VP Digital Marketing and Content, eRep, Inc.
Posted

Monday, June 24, 2019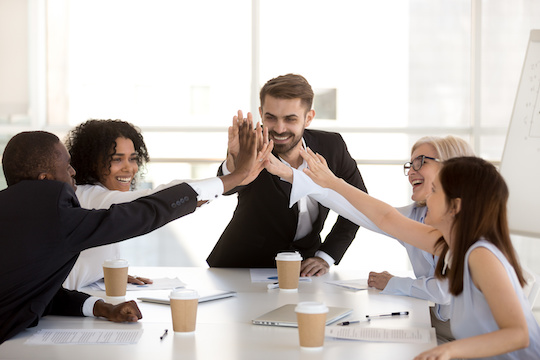 Work is love made visible. — Khalil Gibran
Many of us have taken assessments or personality tests of one stripe or another in our lives. They are frequently used to determine our best educational or occupational path forward. Our first introduction to these tests is often in middle or high school.
All of these tests are intended to determine and analyze a range of characteristics, from likes and dislikes to basic aptitudes to hardwired psychology and personality.
What do they have in common?
If you take an aptitude test in school, the goal is to determine the educational path that is right for you. The goal of your educational path is to find the best job for you.
If you take the Armed Services Vocational Aptitude Battery, or ASVAB, before joining the military, the goal is to determine the job that matches your top aptitudes with the needs of the armed forces — to find the best military job for you.
If you take a psychometric assessment as part of a job application process, the goal is to match your emotional hardwiring with the needs and characteristics of the role.
By this point you are probably seeing the commonalities between these scenarios.
Along comes the Core Values Index.
The CVI is a psychometric assessment that measures the innate, unchanging nature of the individual. It efficiently and accurately classifies and clarifies your personality's DNA.
At eRep, we provide CVI services to individuals and employers. Our Top Performer Profiles™, or TPP, analyzes a role using the same scoring system as the CVI. We match candidate CVI scores against the TPP for the role, drastically short-cutting the time required to find solid candidates while increasing the accuracy of the hiring effort (we refer to it as "accurate hiring.")
Candidates placed in a role that is based on a high CVI-TPP match often outperform unmatched co-workers by 200%, while experiencing 50% lower turnover. The employer gets a rockstar employee, and the individual gets a job that is a natural fit for their personality and psychometric profile. Happiness abounds.
Ultimately, our primary goal is to put the right people into the right seats.
This use of psychometric profiles to align jobs and candidates has been a huge success. Employers that utilize the CVI and TPP tools in the hiring process have a huge strategic advantage in their market segment.
Why does it work?
The CVI measures with laser-like accuracy the fundamental characteristics of your personality's DNA. These insights are provided in a comprehensive report customized for the individual, along with graphs that show the relationships and proportions of ten key personality traits — four core value energies and six contribution types.
These insights provide the most reliable tool available for individuals seeking to find the best occupational track or educational plan. Your CVI report is even surprisingly good at helping you understand and shape positive, healthy relationships.
You can't find the best job or education for you if you don't truly understand yourself first.
The Core Values Index psychometric assessment is the most reliable way to do that. Take the CVI and discover the connection between your psychometric profile and job satisfaction.
---
Go to eRep.com/core-values-index/ to learn more about the CVI or to take the Core Values Index assessment.
---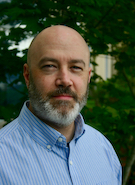 Steve Williamson
Innovator/Banker - VP Digital Marketing and Content, eRep, Inc.
Steve has a career in project management, software development and technical team leadership spanning three decades. He is the author of a series of fantasy novels called The Taesian Chronicles (ruckerworks.com), and when he isn't writing, he enjoys cycling, old-school table-top role-playing games, and buzzing around the virtual skies in his home-built flight simulator.
Employer Account Sign-up
Sign up for an employer account and get these features and functions right away:
Unlimited Job Listings on eRep.com
Applicant Search
Applicant Tracking System (ATS)
Unlimited Happiness Index employee surveys
3 full/comprehensive CVIs™
No credit card required — no long-term commitment — cancel at any time
Write for eRep
Are you interested in writing for eRep? Read our submission guidelines.
---
Learn more about the CVI
---