Hitting the Motivation Reset Button
By

David Perks, Contributor
Posted

Monday, March 1, 2021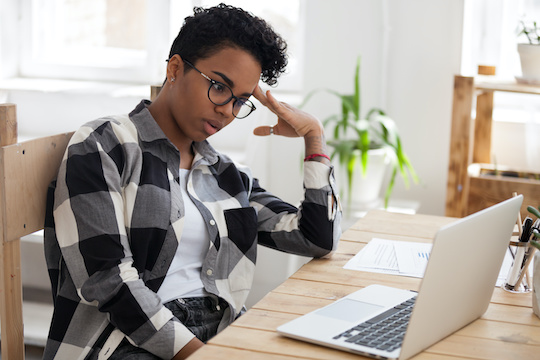 It's taken far too long to write this article. Far, far too long.
Timeframes have been missed, reminders sent. There have been nudges and check-ins to get the ball rolling. None of which would normally be required, and none of which have really worked.
So what's going on?
As a guest author, I'm not expecting payment. This article is not up for an award. There is no grade point average to maintain. It's not driving sales or hitting a KPI — there's no extrinsic reward for the work. The motivation is 100% intrinsic.
Normally I don't really think of writing an article as work. I am passionate about the topics I write about. I like to share. My posts are widely read, and it's a true privilege to be asked to contribute. All of that would normally make this a far higher priority than almost any other demand on time. Except, this time it hasn't.
Like so many people at this moment in time, my self-motivation has been lower than normal. My energy level for discretionary effort has been reduced. My performance has been below the level I expect, and I am telling myself I'll soon snap out of this. But it has taken longer.
You or your group may be going through the same thing. If so, how can you hit the motivation reset button for yourself and your team, and use intrinsic motivation to drive high performance once again?
Resetting Motivation
Firstly, I feel it is important to think in terms of reset, not restart or re-energize or return or restore.
The world events we've recently faced have been a shock. Our values and beliefs have been challenged and we've experienced levels of uncertainty and threat beyond which many of us have experienced before.
It should not be a surprise that these things have changed us, yet most workplaces are not looking for or listening to that change, and so it's time to hit your own reset button using three proven steps that underpin motivation.
Not just carrying on, but being intentional in 2021 is important to getting back your mojo.
Step one is to reset the fundamentals of you. Has your world view changed? Have your values and beliefs shifted? Is your mental self-model flawed because of what you've come to learn about yourself in recent times?

Tools like 360 assessment, profiling, and strength finding can help. If you've previously used such tools, a refresher will bring any shift over time into focus.

[Editor's Note: We highly recommend the Core Values Index psychometric assessment.]

You may uncover strengths you didn't know you had, or limiting beliefs that you need to work on. No matter what, knowledge is power. The new you is a better you once you get clear on how to be your best new self.

Step two is to reset your purpose and goals. The hamster wheel stopped for many, at least for a time. Most of us had pause for thought enforced upon us. You might be desperate to jump back on for the adrenaline rush of a fast-paced career, or perhaps you've come to appreciate downtime more. Not just carrying on, but being intentional in 2021 is important to getting back your mojo.

Revisit your purpose. Big picture, what are you aiming for, and are your everyday actions allowing you to get closer to it and bringing joy?

On goals, reset for your current reality. There's no point sticking to goals (targets) that ignore the challenging economic, political and social context. Set some goals to provide some stretch, and measure them for a frequent sense of progress.

Step 3 is to reset on energy. This is probably the greatest impact on my own motivation.

This article is brought to you by newfound energy. That energy has been generated by being at the desk less each day, taking long weekends completely away from work, getting out into nature, moving and interacting, making things.

Importantly, renewed energy didn't come as it usually would from the Christmas break (which here in Australia is also a Summer break). That time to recharge did not happen due to Covid stay-at-home orders, and that was the inflection point for the big reset.

To preserve energy, create time away from your stressors, whatever they may be. Developing energy preservation habits is the critical action here. To do that, consider scheduled breaks throughout the day, hold 45 minute meetings instead of a full hour, use a 4 day work week here and there to stretch out paid time off, follow the pomodoro technique1 to avoid distractions, and work to dodge interruptions.
If you lead people, it's even more important to consider a reset on a wider basis.
Resetting Your Team
For most people, trauma has been a constant of 2020, and as a result people have become rewired.
The realization of this crept up on me from many individual moments of thinking 'that person is not their usual self today' until I realized that no one was themselves on any given day.
If you've been noticing the same thing, it might be useful to dust off Tuckmans 5 stages of team development2 and review as a team where you're at.
I'd posit that globally, workers are in a reacquaintance period — needing to get to know each other again and unlearning what they thought they knew about each other. As a result, teams are operating at best in the normalizing stage of development even though they may have been established for a very long time. As a leader, to progress your team to (or back to) a performing team you will want to emphasize recognizing individual and group efforts, provide opportunities for learning, and monitor sentiment and energy of the team.
Whilst that is a lot to ask, especially if remote work continues, people technology can assist. A modern employee experience platform that incorporates learning, feedback, goals, recognition and assessments can certainly help to structure the transition through stages of team development to arrive at a sustained level of high performance.
Whilst it took a while to put pen to page on this article, I hope you got value from the read.
I've decided that 2021 will be a reset year, not a continuation of the year before. I can highly recommend you adopt this mindset as well. My team and I are putting this 3-step approach into action, and I hope that you will be encouraged to do the same. We will continue to share what we learn as we go.
---
NOTES
[1] https://en.wikipedia.org/wiki/Pomodoro_Technique
[2] https://en.wikipedia.org/wiki/Tuckman%27s_stages_of_group_development
---
Go to eRep.com/core-values-index/ to learn more about the CVI or to take the Core Values Index assessment.
---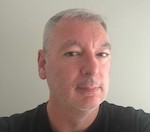 David Perks
Contributor
David Perks is Founder and CEO of Pay Compliment, an employee experience platform that leverages positive psychology and empowerment techniques to support high performing teams. He is based in Sydney, Australia. www.paycompliment.com
Employer Account Sign-up
Sign up for an employer account and get these features and functions right away:
Unlimited Job Listings on eRep.com
Applicant Search
Applicant Tracking System (ATS)
Unlimited Happiness Index employee surveys
3 full/comprehensive CVIs™
No credit card required — no long-term commitment — cancel at any time
Write for eRep
Are you interested in writing for eRep? Read our submission guidelines.
---
Learn more about the CVI
---