Frequently Asked Questions
Get answers to top questions about how the Core Values Index™ psychometric assessment works, the difference between the free and upgraded/full CVI™, effective job searching methods, how to use the Happiness Index, and more!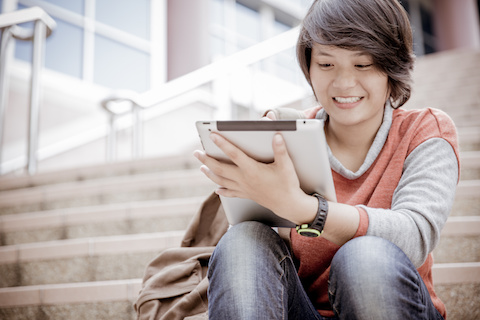 What is a Top Performer Profile (TPP)?

A Top Performer Profile is a process that produces the ideal CVI profile of a role. Employers use a TPP to ensure they are hiring candidates who are psychometrically most likely to become top performers in the position. Candidates with highly matched CVI and TPP profiles often outperform their unmatched colleagues by 200% and often experience 50% or lower turnover.

What are the advantages of posting job openings through eRep.com?

eRep offers cost-effective job listings that provide nationwide exposure through ZipRecruiter integration with an easy-to-use listing management tool. For a low monthly cost, you get national exposure across dozens of nationally syndicated job boards including ZipRecruiter. It takes just a few minutes to get a job listing set up and management of candidates is a snap.

Do I need to be a subscriber at eRep.com to post a job listing?

Monthly subscribers gain access to a broad range of valuable employer services at eRep.com. Those who wish to post job listings on an a la carte basis may do so at any time for a low-cost flat fee, without obligation or commitment.

What is Apex by eRep.com?

Apex, or our Advanced Pay Equity Compliance System, is a tool that lets employers analyze their employee compensation to ensure their staff are compensated fairly and equitably. It combines a powerful yet easy to use audit and data gathering tool with amazing reports that reveal valuable comparisons between the compensation employees receive. This robust system helps employers comply with some of the most stringent pay equity laws in the country.

What is the Performance Fuel Formula?

Developed by eRep, the Performance Fuel Formula is as straightforward as it is powerful. Combine clarity and purpose, tied together with feedback, to empower and energize employee productivity. Clarity means the employee knows their objective without ambiguity. Purpose means the employee knows that what they do is valuable and will be appreciated. Feedback provides them the honest and helpful information at the right time to do their job most effectively. The Performance Fuel Formula is tied together into an integrated system called Performance Fuel, available at eRep.com.

What sets eRep's Happiness Index apart from other employee happiness surveys?

Happiness Index by eRep measures employee engagement and happiness in five areas of measurement: Connectedness, Processes, Fairness, Challenges and Inspiration. What sets Happiness Index apart is results are calibrated to the individual's specific CVI profile, using a standard 0-100% scale. There is nothing else like it on the market today.

Can I try out the CVI within my organization for free?

Yes! We offer a CVI Discovery Program for curious employers who want to see if the CVI can help them achieve their operational goals. With this program, new employers can get 3 CVIs to use in their executive or leadership team free of charge and without obligation. In addition to the 3 free CVIs, they also get a one-hour consultation with a CVI expert. It is the perfect no-risk way to discover the power of the CVI within your organization.

Can the CVI help my organization make better use of our existing staff?

Although the CVI and Top Performer Profile are perhaps most effectively used before a hiring decision is made, the CVI+TPP can be used to determine if existing team members are appropriately matched to their role. Adjustments can sometimes be made to the role's requirements and tasks to better suit individuals, or individuals can be reassigned to other positions where they are more likely to shine.

If we implement the CVI within our organization, what training exists to get the most out of it?

An unused tool is a useless tool. We highly recommend all organizations, large and small, schedule a CVI Foundations Course to ensure everyone is firing on all cylinders with the CVI as quickly as possible. This three-part course is as entertaining as it is informative, so your team will be well engaged throughout the sessions. It is the most cost-effective way to get your organization up to speed and using the CVI to maximum effectiveness right away. Visit our Employers section at https://erep.com/employers/ for more details.