The 8-Minute Action That Can Jumpstart Your Career

Share:
By

Steve Williamson, Dir. Product Development, eRep, Inc.

Posted

Monday, June 18, 2018
Can you find the best job for you if you don't know how you're hardwired? Find out with the Core Values Index.
"The only way to do great work is to love what you do." - Steve Jobs
Many of us will remember discussing our future with a career counselor in high school. The first questions asked of us were often, "What kind of things do you enjoy doing? What are your favorite subjects?"
This line of questioning was a well intended but ultimately inadequate effort to assess the kind of career path that would suit us best. Why pursue something that you wouldn't enjoy? The theory is sound, but the method was weak.
Conducting an honest and accurate self assessment will enable you to find the role that suits you best. If you pursue something that aligns with your core values, magical things will happen. Really.
This magic takes the form of engagement and happiness. You discover it becomes easy to get up with the alarm on Monday mornings, eager and enthusiastic about the week ahead. Your performance on the job can not only rise above that of your peers, it may also seem nearly effortless.
Aligning your innate, unchanging nature with the best role for you makes it feel like you were born to do it.
There are many career paths to choose from, but there is only one you.
It is crucial that your self assessment be accurate so that you don't find yourself many years into a career that isn't a true match.
Whether you are preparing for college, in the middle of your education, just starting your career, or are decades into it, right now is the best time to truly evaluate yourself and accurately define and assess your innate, unchanging nature.
The best way to discover your innate, unchanging nature is with the psychometric assessment that has the highest repeat reliability rating of any on the market: the Core Values Index.
The CVI has a repeat reliability rating exceeding 97%. If you take the CVI at age 18 and again at age 65, your scores will be within 3% of each other. Nothing else comes close.
One of the most amazing things about the CVI is that it only takes about 8 minutes to complete.
Start by discovering yourself through the CVI. After taking the Core Values Index assessment, you get a 17-page report that provides powerful insights about your innate, unchanging nature. You learn how you think, learn, communicate, and process the world around you. You even learn how you react to challenging situations and resolve conflicts. You get scores that represent the unique combination of emotional energies that dwell within you: power, love, wisdom, and knowledge. You also get scores that reflect your unique personality in six contribution types: intuitive, creative, cognitive, practical, independent, and community.
When people take the CVI and read their full report, the comment we hear most often is, "How does it know me so well?" Incredible accuracy is the hallmark of the CVI and is what truly sets it apart from all other psychometric assessments available today.
After reading your full CVI report, you will gain understanding about yourself at a greater level than you could have imagined. You will learn the types of work and settings where you will thrive and where you will struggle. If you have been in the working world for a while, you will also likely have some revelations about past or current experiences that make you say, "This explains a lot."
To jumpstart your budding career, or to take it to new heights if you're already well on your way, take the Core Values Index assessment and read your full CVI report.
Discover yourself, then discover your best path forward.
---
Go to eRep.com/core-values-index/ to learn more about the CVI or to take the Core Values Index assessment.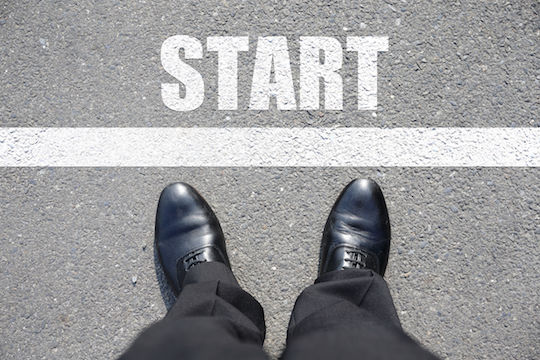 ---
---
Risk Free Discovery Program
Sign up for a Risk Free Discovery Account and get these features and functions for free:
3 full/comprehensive CVIs (a $150 value)
Unlimited Job Listings on eRep.com
Applicant Search
Applicant Tracking System (ATS)
Unlimited Happiness Index employee surveys
One hour consultation with a CVI expert (a $200 value)
---
Write for eRep
Are you interested in writing for eRep? Read our submission guidelines.
---
Learn more about the CVI:
---
---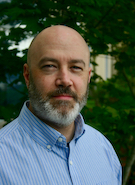 Steve Williamson
Innovator/Banker - Dir. Product Development, eRep, Inc.
Steve has a career in information technology, software development, and project management spanning three decades. He is the author of a series of fantasy novels called The Taesian Chronicles (ruckerworks.com), and when he isn't writing he enjoys cycling, motorcycle adventure touring, and buzzing around the skies in his home-built flight simulator.