Do you have the psychometric profile of a leader?

Share:
By

Steve Williamson, Dir. Product Development, eRep, Inc.

Posted

Monday, November 1, 2021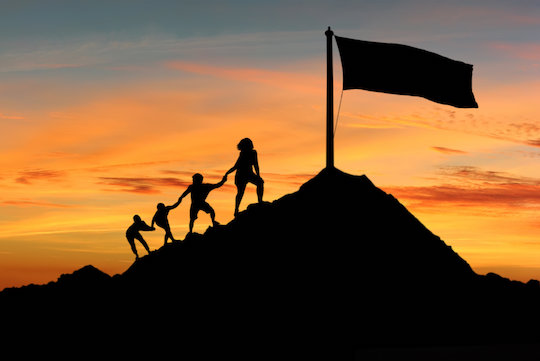 Tags: #leadership #psychometrics #inspiration
Quick: Think of someone you consider to be a great leader, either living or dead. How would you describe their personality? Traits often used to describe great leaders are personal magnetism, energy and the power to motivate, perhaps even strong will and indomitable spirit.
How many of these traits do you have?
---
If you feel you are not the Natural Born Leader type, you're not alone.
It is a common myth and may sound counterintuitive that you do not need to be a natural leader in order to be a leader of others. In fact, to dispel the myths surrounding leadership even further, although most well-known leaders share similar personalities, you don't need to have a stereotypical 'leader personality' in order to be one yourself.
Is there an optimal psychometric profile to be a great leader? Although some psychometric profiles and personality types tend to be more heavily represented in positions of leadership, effective leaders can be born from practically any psychometric profile.
The trick is to know which type of leader you are.
As with any career, job, or even task, it all comes down to the alignment of psychometric profile with the situation at hand. The stealth component of leadership, however, is not about drive and power, but influence.
Here's what that means.
Three Leader Types
There are three types of leaders: the Bold Driver, the Catalyst, and the Inspirer.
The Bold Driver is the stereotypical leader, and likely the kind of person you thought of at the beginning of this article. They are a powerful source of energy and charismatic personal magnetism, taking charge and leading from the front. They boldly and confidently say, "I know the way. Follow me!"
Classic Bold Driver type leaders include General George S. Patton, Harriet Tubman1, and Apple co-founder Steve Jobs. These people are archetypical leaders in just about every sense of the term. They never lacked confidence and always seemed to know where they were going and what they were trying to accomplish.
The Catalyst is more subtle but has equal potential to lead.
Think about everyone you know and interact with on at least a monthly basis. Who amongst that group influences others the most yet isn't a Bold Driver type? (This may describe you, in fact.)
These individuals may or may not have dominant personalities that drives them to lead from the front. Instead, they play some type of supporting role, empowering and building up and inspiring others without necessarily taking part or driving activities in a direct, from-the-front manner.
These wonderful folks are like oxygen, helping others burn brighter in their endeavors. Does this kind of catalytic quality describe you?
Finally, there are those who inspire others through their example, leading by demonstrating what is possible. They likely aren't even aware of their leadership through influence and example.
Those who spend their lives in service of others, sacrificing their time or even their life for the safety and welfare of others, are Inspirers.
Firefighters who heroically put themselves at great risk to save the lives of others are Inspirers. Nurses and doctors that work countless hours in Intensive Care Units at great risk to their own health and sanity while taking care of sick COVID patients are Inspirers. Parents that work extra jobs to scrimp and save every dime they can to send their child to college are Inspirers.
What do these Bold Drivers, Catalysts and Inspirers have in common from a psychometric point of view? It is likely they represent a broad range of psychological profiles. Their emotional DNA is likely all over the map.
The people who show us the way, the ones who motivate us to join together toward a common cause, the people who inspire us to be better human beings are all leaders in their own way. What they share is the success that occurs when their psychometric profile meets the right opportunity to shine in their own unique way.
Great leaders are those who apply their unique psychometric strengths in the time and place where they are needed most.
Leadership can take many forms. You can be a bold source of energy, taking charge and leading from the front, boldly and confidently saying, "I know the way. Follow me!" You can be a catalytic motivator and team builder, gathering others under a common goal and inspiring them to achieve great things from your supportive position rather than from the front. You can lead others by inspiring them through your example. As you quietly go about your day, your actions and attitudes let others know what can be done.
Every person has the ability to lead in their own way. How will you match your psychometric profile with the right opportunity?
---
Notes
[1] Dedicated Courage: A Psychometric Profile of Harriet Tubman
---
Go to eRep.com/core-values-index/ to learn more about the CVI or to take the Core Values Index assessment.
---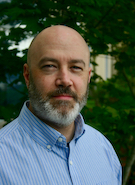 Steve Williamson
Innovator/Banker - Dir. Product Development, eRep, Inc.
Steve has a career in information technology, software development, and project management spanning three decades. He is the author of a series of fantasy novels called The Taesian Chronicles (ruckerworks.com), and when he isn't writing he is an aspiring multi-instrumentalist and composer, a virtual pilot in a home-built flight simulator, and a cyclist.
---
---
Employer Account Sign-up
Sign up for an employer account and get these features and functions right away:
Unlimited Job Listings on eRep.com
Applicant Search
Applicant Tracking System (ATS)
Unlimited Happiness Index employee surveys
3 full/comprehensive CVIs (a $150 value)
One hour consultation with a CVI expert (a $200 value)
---
Write for eRep
Are you interested in writing for eRep? Read our submission guidelines.
---
Learn more about the CVI:
---