Common Questions About the CVI

Share:
By

Steve Williamson, Dir. Product Development, eRep, Inc.

Posted

Monday, December 13, 2021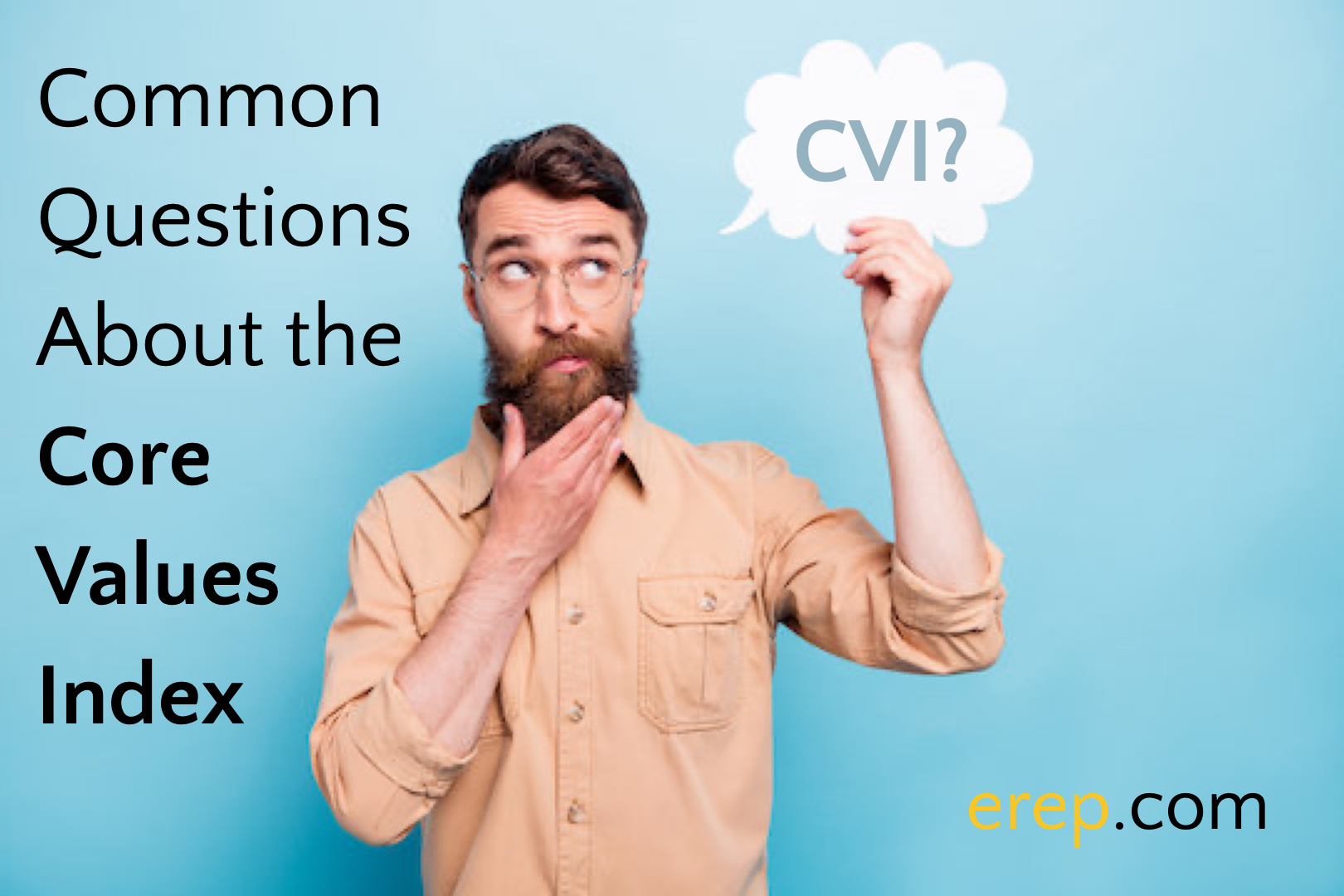 Tags: #CoreValuesIndex #psychometrics #personalitytest
The Core Values Index psychometric assessment is a relatively new player in the field of personality assessments, despite being around for over 20 years. But don't let its young age fool you. The CVI is likely the most accurate and useful personality tool available, with the highest repeat reliability rating of any psychometric assessment on the market today — 97.7%.1
Even though the assessment takes only 8-10 minutes to complete and the report is easy to understand, there are still some commonly asked questions about the CVI.
For instance, is it appropriate for teenagers? What about someone who is in the middle of their career? We answer these questions and more in this article.
---
Can the CVI be used by teenagers to find the best career path?
The Core Values Index psychometric assessment is highly appropriate for young people who want to understand how they are hardwired. This provides tremendous insight into what career path would most align with how they are hardwired. We strongly encourage all high school students to take the CVI and review their results with their parents or guidance counselor.
I'm in the middle of my career. Can the CVI help me?
Many adults already established in their career use their CVI profile to better understand where they fit in their professional career. Sometimes it indicates the path they're on is in good alignment with their psychometric profile. Other times they discover a new path — or even a slight shift in their daily routine — might be an appropriate consideration. Either way, the knowledge they gain about themselves and how they are hardwired is invaluable.
Does a person's CVI profile develop as they grow up?
Evidence and research shows that a person's CVI profile is highly fixed from an extremely young age. Although experiences shape our personality to a great degree, the way we are psychometrically hardwired, as measured by the CVI, is largely fixed in place at birth.
Can the CVI help my organization make better use of our existing staff?
Although the CVI and Top Performer Profiles are perhaps most effectively used before a hiring decision is made, the CVI+TPP can be used to determine if existing team members are appropriately matched to their role. Adjustments can sometimes be made to the role's requirements and tasks to better suit individuals, or individuals can be reassigned to other positions where they are more likely to shine.
How does the CVI compare to the Myers-Briggs Type Indicator™ (MBTI)?
The effectiveness and accuracy of psychometric assessments can best be measured by their repeat reliability score. Repeat reliability refers to how similar an assessment?s results are over time. If you take an assessment at age 25 and again at age 45 and get the same score both times, it has a repeat reliability of 100%. The Core Values Index (CVI) has the highest average repeat reliability score of any psychometric assessment on the market today, 97.7%, as determined in longitudinal studies. MBTI, in comparison, only has 50-70% repeat reliability.
Can I be successful in a job that doesn't seem to match my CVI profile?
The CVI doesn't determine what you can or cannot do, it determines how much you'll enjoy the activity. With that in mind, how successful will you be in the long run working at a job that isn't aligned with your profile? It will feel like a struggle and your happiness will likely suffer — and your productivity will likely suffer, too.
Are there any tricks to identify the likely CVI profile of other people?
The best thing to do is share your experience with the CVI and encourage the other person to take the CVI as well. Even if they never share their profile with you, they will personally benefit from its profound insights about their own psychometric profile. Beyond that, the next best thing is to read The Core Values Handbook (included with a full CVI purchase) or Choices (sold separately), both written by Lynn Ellsworth Taylor, the creator of the CVI. These books provide valuable information about the Core Values Index. After reading them, you will have the knowledge you need to more easily identify core value energies in other people.
→ For more detail on this subject, see our article, "How to Guess Someone's Core Values Index Profile"
Are certain CVI profiles more compatible than others?
In general, those who share primary or secondary core value energies naturally get along better with each other than those who don't have those energies in common. It's about the commonality between energies that matters, not the energies themselves.
Do some CVI profiles gel or clash more than others?
Although some energies can initially feel contrary to others, every core value profile can get along and even thrive with others with a degree of understanding and knowledge. First, read about your own CVI profile and learn how you see the world. Next, read about the other core value energies and with that knowledge you can learn what communication styles work best. Everyone has a part to play, and knowledge about the CVI makes us more effective working together.
Is it possible to change your CVI profile?
The short answer is no. You can change your behavior at will, of course, but you can't change how you are hardwired. Your core value profile is fixed and does not change over time. However, with practice and understanding of how the four core value energies operate, it is possible to act within any of them when needed. The lower your score in a particular core value energy, the more of a challenge it will be and the more uncomfortable it will feel.
I would like my friend or family member to take the CVI. Where should they go?
It is a great idea to encourage friends and family members to take the CVI! Not only does the CVI give you great insight about yourself, it also helps you understand others with tremendous insight.
We suggest sharing the site WhatsMyCVI.com with friends and family, or anyone else you feel would benefit from taking the CVI (which we unashamedly suggest is everyone aged 13 and above).
For answers to additional questions, visit our Frequently Asked Questions (FAQ) page.
---
Notes
[1] Source: Seattle Research Partners, 2014
---
Go to eRep.com/core-values-index/ to learn more about the CVI or to take the Core Values Index assessment.
---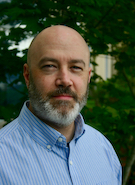 Steve Williamson
Innovator/Banker - Dir. Product Development, eRep, Inc.
Steve has a career in information technology, software development, and project management spanning three decades. He is the author of a series of fantasy novels called The Taesian Chronicles (ruckerworks.com), and when he isn't writing he is an aspiring multi-instrumentalist and composer, a virtual pilot in a home-built flight simulator, and a cyclist.
---
---
Employer Account Sign-up
Sign up for an employer account and get these features and functions right away:
Unlimited Job Listings on eRep.com
Applicant Search
Applicant Tracking System (ATS)
Unlimited Happiness Index employee surveys
3 full/comprehensive CVIs (a $150 value)
One hour consultation with a CVI expert (a $200 value)
---
Write for eRep
Are you interested in writing for eRep? Read our submission guidelines.
---
Learn more about the CVI:
---