Knowing the Answer: Inside the Core Values of Bankers

Share:
By

Steve Williamson, Dir. Product Development, eRep, Inc.

Posted

Monday, August 14, 2017
The Core Values Index is the most accurate professional-grade personality assessment available, achieving a 97.7% repeat reliability score in longitudinal studies. No other assessment even comes close (Myers-Briggs MBTI™, DiSC™, etc.).
Bankers are all about knowledge. The acquisition, conservation, and dispensation of knowledge is what drives a Banker, and it is where they find their joy. They are uniquely driven to understand the what, how, and why of things.
Bankers look at the situations around them through the eyes of justice. Because of this, they assess risk in different ways than other core values. They tend to be more cautious, and can sometimes even see risk where others don't when they look long enough. This is a valuable energy to have in team environments where consequences of failure can be high. When scheduling a high-risk operation, it is very important to have a Banker on your team to build the list and check it twice.
Education and the gathering of knowledge is critical to a Banker. They seek to obtain and absorb all the facts about a situation before cautiously recommending a course of action. It is difficult for a Banker to make a decision or take action without being able to examine all the relevant data first. They also are reluctant to share their knowledge with others in a situation they feel is unjust. Conservation of knowledge is an equal attribute to Bankers as its acquisition.
Bankers play an important roll on most teams, helping to keep things realistic. They temper the Builder's enthusiasm for immediate action, even when there may not be enough information to go on. They empower Innovators by collecting, analyzing, and sharing the information they need to solve challening problems. And a Banker will help the Merchant stay informed, when they might otherwise act with only 30% of the available data. Without a Banker's influence, actions are more often taken without enough thought, and important processes are changed too frequently.
Information and knowledge are what is important to Bankers, so when they are feeling frustrated or threatened, their negative conflict strategy is to resort to aloof judgment of those they feel are unworthy of their valuable knowledge. They avoid conflict and retreat to reestablish their political alliances in a passive-aggressive manner. They can use facts to discredit those who challenge them.
If you want to learn more about the other Core Values, here is a handy guide:
---
Go to eRep.com/core-values-index/ to learn more about the CVI or to take the Core Values Index assessment.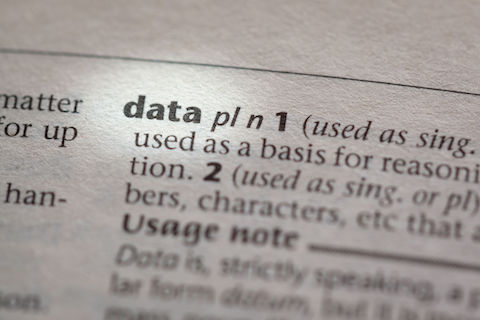 ---
---
Learn more about the CVI:
---
Write for eRep
Are you interested in writing for eRep? Read our submission guidelines.
---
Connect with eRep:
---
---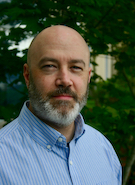 Steve Williamson
Innovator/Banker - Dir. Product Development, eRep, Inc.
Steve has a career in information technology, software development, and project management spanning three decades. He is the author of a series of fantasy novels called The Taesian Chronicles (ruckerworks.com), and when he isn't writing he enjoys cycling, motorcycle adventure touring, and buzzing around the skies in his home-built flight simulator.