A Profile of Greatness: Neil Peart

Share:
By

Steve Williamson, Dir. Product Development, eRep, Inc.

Posted

Monday, February 10, 2020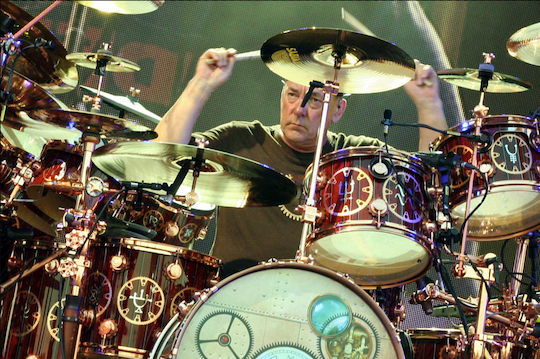 Neil Peart passed away on January 7, 2020 of brain cancer (glioblastoma) at the age of 67. For those who don't know, he was the drummer and primary lyricist for the Canadian progressive rock band, Rush. He is also considered to be one of the greatest drummers to have ever lived.
The reason we are profiling Neil Peart is because he exemplified the pursuit of vocational and personal excellence, coupled with a famous aversion to fan adoration and the trappings of fame.
Drummer, Author, Traveler
Neil Peart was not only a world-class drummer, he was also an author. He wrote the lyrics for the vast majority of Rush songs, and also published several non-fiction novels detailing his travels. Peart was a long-distance motorcycle rider, often clocking tens of thousands of miles per year. He rode his BMW GS adventure bike between shows while the band was on tour.
"Never leave spontaneity to chance." - Neil Peart
One of the best indicators of Neil's core personality and attitude toward drumming was his nickname: The Professor. Neil studied drumming and the theory behind it. Everything he did was deliberate and had a specific reason. One of his famous quotes was, "Never leave spontaneity to chance."
Neil Peart was a voracious reader, always seeking knowledge. His mother said that when he was a kid, he took up knitting so that he could understand how it worked.
Rush formed in the early 1970s and played until they retired in 2016, selling 25 million albums in the United States, and 40 million world-wide (and counting). They racked up 24 gold and 14 platinum records, 3 of which went multi-platinum. Being one of the most revered drummers of all time, in a band with longevity and popularity like Rush, notoriety and fame would be in Neil's grasp. Instead, he eschewed fame and actively sought to distance himself from it.
Neil often noted in interviews that he felt uncomfortable when people recognized him as a famous rock drummer, but was happy to have a conversation with regular people in small towns (who didn't know who he was) during his many motorcycle trips. The famous Rush song, "Limelight," was about this experience and perspective. "I cannot pretend a stranger is a long-awaited friend."
Peart avoided the limelight, and the open admiration of his fans made him uncomfortable. Despite this, he strove to earn the respect and appreciation of Rush fans in every performance he gave. He just didn't want to hear about it in person. Neil stated in an interview that with each performance, he wanted to give the audience something worth their time and money. He had a notable sense of justice and honor about it, feeling as if his fans deserved his total drive toward perfection. This perfectionism earned the glowing respect of both his bandmates and drummers worldwide.
Although Neil Peart is considered to be one of the greatest drummers to have ever lived, he wasn't known for his wild experimentation or free-form improvisation. He left a little room in his live drum solos to try new things, but whenever you heard one of his famous solos, you always knew who was playing it.
Neil Peart had Core Values Index qualities that Innovators and Bankers would easily recognize. He was a perfectionist who sought answers and solutions, and he was always asking questions and seeking new knowledge. He had a strong sense of justice and duty to his fans, and was honorable and loyal to his close circle of friends. He neither sought fame nor the public admiration of his fans, and in fact he went out of his way to avoid it. Finally, Neil was deliberate and methodical in everything he did, never acting in an impetuous or hasty manner.
Because of these qualities and characteristics, we estimate that Neil Peart was a Banker/Innovator or an Innovator/Banker; his primary and secondary scores are likely very close and are probably in the profound range (at or above 25). His Builder and Merchant scores are low, but between the two, his Merchant score is probably the lowest of all four.
---
Go to eRep.com/core-values-index/ to learn more about the CVI or to take the Core Values Index assessment.
---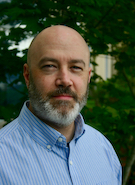 Steve Williamson
Innovator/Banker - Dir. Product Development, eRep, Inc.
Steve has a career in information technology, software development, and project management spanning three decades. He is the author of a series of fantasy novels called The Taesian Chronicles (ruckerworks.com), and when he isn't writing he is an aspiring multi-instrumentalist and composer, a virtual pilot in a home-built flight simulator, and a cyclist.
---
Employer Account Sign-up
Sign up for an employer account and get these features and functions right away:
Unlimited Job Listings on eRep.com
Applicant Search
Applicant Tracking System (ATS)
Unlimited Happiness Index employee surveys
3 full/comprehensive CVIs
No credit card required — no long-term commitment — cancel at any time
---
Write for eRep
Are you interested in writing for eRep? Read our submission guidelines.
---
Learn more about the CVI:
---