The eRep Leadership Team
The eRep Leadership Team
It all started in 2013 when founder Travis Stovall created eRep with the mission to put the right people in the right seats, one great hire at a time. The team has grown since then and so have our capabilities.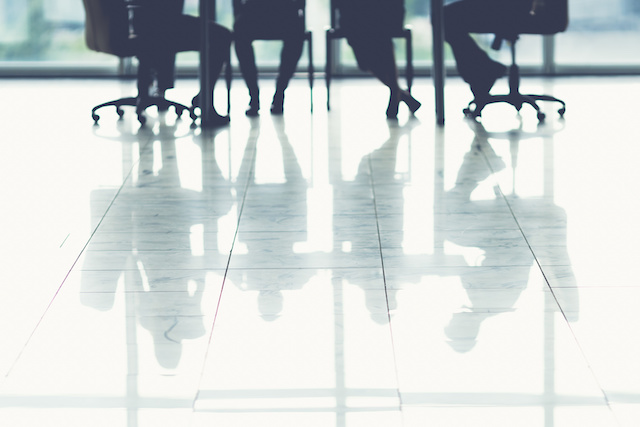 The Team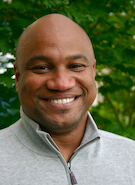 Travis Stovall, CEO/Founder
— Merchant/Builder
Travis Stovall is co-founder and CEO of eRep. His focus is helping individuals find work they love and companies build highly aligned teams, one great hire at a time.
Travis is active in the community, having been elected Mayor of the City of Gresham, Oregon in November, 2020. He has also been featured in The Oregonian for his dynamic leadership of the Gresham Area Chamber of Commerce as President of the Board of Directors. He is a board member of several prominent local and regional organizations, including Trimet, the regional transit agency board. Along with his fellow board members, Trimet became the only transit agency in the country with triple A rated debt by all three credit rating agencies. In 2009 Travis was chosen as one of the Portland Business Journal's Forty under Forty.
Stovall holds a Bachelor's degree from Union College in Business Administration, Finance emphasis graduating Summa Cum Laude, and a Masters in Business Administration from the University of Nebraska-Lincoln.
Travis is a private pilot, and in his free time he plays tennis, cycles, and enjoys spending time on Orcas Island in Washington's beautiful Puget Sound.
---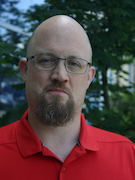 Jeff Howden, CTO/Co-Founder
— Innovator/Merchant
With nearly 30 years in the industry, he has an extensive background in web development and is widely regarded as one of the top ColdFusion developers in the country.
To decompress, Jeff enjoys woodworking, playing golf, and wine tasting.
---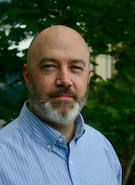 Steve Williamson, VP of Digital Marketing and Content Creation
— Innovator/Banker
Steve leads eRep's digital marketing and content initiatives. He combines an Innovator's passion for solving challenging problems with a Banker's data-driven methodology to reliably and relentlessly achieve eRep's strategic marketing goals.
Steve also has three decades of project management, software development and technical team leadership across numerous market segments and industries.
An Innovator's mind never rests, and Steve is always learning new things. He is the author of a series of fantasy novels called The Taesian Chronicles, and when he isn't writing, he enjoys cycling, old-school table-top role-playing games, and buzzing around the virtual skies in his home-built flight simulator.
---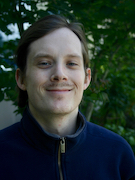 Ryan Ferguson, Marketing Analyst
— Innovator/Banker
At eRep, Ryan's role is to build and execute marketing and advertising strategies with the goal of delivering the CVI to the right people in order to help improve their lives on a compounded basis. Ryan looks to what he thinks the future will be to help guide his decisions today.
Ryan graduated from the University of Oregon with a degree in social science and a minor in media studies/journalism.
In his free time, he enjoys reading the world news, nature walks, feeding wild animals, playing 3x3 basketball and watching the NBA, all types of movies, and reading non-fiction. His life motto is "everybody love everybody."
---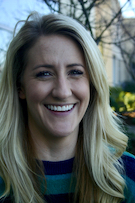 Kristen Kerbaugh, Operations Manager
— Innovator/Banker
Kristen joined eRep with an extensive background in customer service and retail management. Her role is to execute administrative duties and provide support to the team to ensure operational efficiency. She is a graduate of Portland State University with a Bachelor's degree in Science.
When not at eRep, she enjoys her side-gig working in sports broadcasting. Kristen's hobbies include traveling, eating, ballet/dance classes, playing the piano, and loves being an Auntie! Her purpose is to inspire happiness and ease in the lives of those around her.
Advisors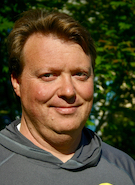 Anthony Vos, Co-Founder
— Innovator/Merchant
Anthony, Travis Stovall, and Jeff Howden co-founded eRep back in 2013, but their vision began several years earlier. Mr. Vos played a crucial role by executing the vision and turning it into a reality.
Anthony is a devoted family man and enjoys spending time with his wife and two boys. He also enjoys golf and is a passionate fan of University of Oregon Ducks athletics.
---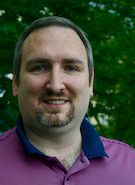 Kerry Stapleton, Software Developer
— Innovator/Merchant
Kerry plays a leading role in ColdFusion development and design across web application platforms. Kerry is always looking for a better way of doing things and making processes more efficient with the goal of putting the right people in the right seats.
When Kerry is not at work he enjoys spending time with his family helping the kids with homework, gaming, playing disc golf and basketball. Kerry enjoys wine tasting, camping, golfing and can grill a mean steak.
Employer Account Sign-up
Sign up for an employer account and get these features and functions right away:
Unlimited Job Listings on eRep.com
Applicant Search
Applicant Tracking System (ATS)
Unlimited Happiness Index employee surveys
3 full/comprehensive CVIs™ (a $150 value)
One hour consultation with a CVI expert (a $200 value)