Core Values Index
Core Values Index
Harness the power of the CVI across your entire team and ensure everyone is in the right seat for their strengths and core values profile. The CVI is the psychometric assessment that has the highest repeat reliability (97.7%) on the market today.
We were able to eliminate annual performance evaluations after we switched to Performance Fuel.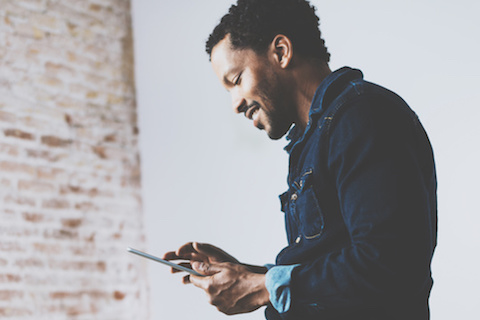 CVI
Unmatched Psychometric Assessment Performance
The Core Values Index assessment is a revolutionary psychometric assessment with the highest repeat reliability rating on the market today*.
The CVI bypasses mere personality and behavior to reveal the individual's unchanging motivational drivers and sense for how they are hardwired to contribute in the workplace.
Benefits
Fast

The CVI only takes about 8 minutes to complete.

Accurate

The CVI provides the highest repeat reliability* of any psychometric assessment on the market today, 97.7%.

Easy

The CVI is an easy to complete online assessment, and you don't need special training to interpret the results.
* Repeat score reliability is the measurement of how much an assessment stays the same over time.
The CVI provides a clear and useful picture of the innate, unchanging nature of an individual. No other personality or behavioral assessment comes close.
Features
Repeat Reliability
In longitudinal studies, the Core Values Index earned a 97.7% repeat reliability score. This means if you take the CVI at age 20 and again at age 60, your scores will vary no more than 2.3%.
Unmatched
Myers-Briggs, the closest competing big name psychometric assessment, struggles to reach repeat reliability between 75%-90% and the rest have even lower performance than that. [Source]
Intuitive Results
You don't need special training to understand the results of a Core Values Index assessment. Results are intuitive and easy to understand, yet provide powerful insights into what makes the individual tick.
Complete Results
Each CVI assessment comes with a fully customized 17-page report, unique to the individual. The custom report includes complete information about the individual's personality DNA, including primary and secondary core value descriptions, a quadrant graph showing the numerical and weighted values of each core energy, strategies for success and fulfillment, as well as challenges and conflict resolution strategies, all in an easy to follow format.
3 CVIs for Free
The best way to learn how the CVI can benefit your organization is to try 3 for free!
Get 3 CVIs plus a one-on-one consultation with a CVI expert without cost or obligation.
Contact Us
Let us know how we can help. An eRep Employer Services representative will contact you to answer any questions you may have about our suite of services.