Why You Should Upgrade Your Core Values Index Psychometric Assessment
By

Steve Williamson, VP Digital Marketing and Content, eRep, Inc.
Posted

Monday, August 12, 2019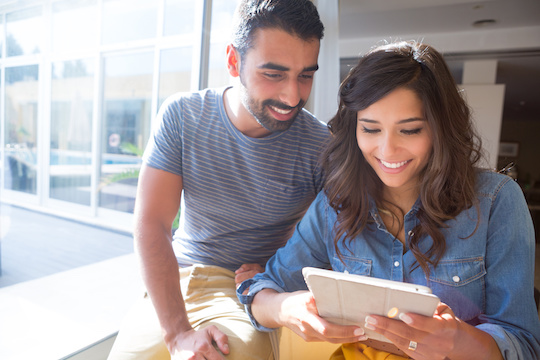 We recently conducted a customer survey where we asked those who have taken the free Core Values Index psychometric assessment why they haven't yet upgraded to the full edition. Two of the possible responses indicated we need to do a better job letting our customers know there is an upgrade available and informing them of why an upgrade is beneficial.
Free vs. Full Edition
Many of those who took the free CVI found us through search engine results, often when searching for phrases like 'free personality test.'
The free version of the Core Values Index is the same assessment as the full version. The difference is the amount of information you receive in your report once your assessment is completed.
After completing the free CVI, you see what your primary and secondary core values are (e.g., "Builder/Merchant", "Innovator/Banker", etc.) and you see a few brief paragraphs that describe what these profiles mean. You don't see any scores, and the more detailed parts of your CVI report are heavily redacted. You also don't see your quadrant graph showing the relative proportions between your four core values.
For those who have already taken the free CVI, you don't need to take the assessment again to access the full edition. Just upgrade your account and your full results will become visible.
If you are interested in the CVI but aren't ready to commit to purchasing the full edition yet, take the free CVI at erep.com/c/, read your free report, and if you want to upgrade your results later, you can do so at any time.
Why upgrade?
The value of the full edition Core Values Index psychometric assessment report far exceeds its cost, and it provides many benefits over the free edition.
Here are the top 8 reasons to upgrade:
1. You get your full complement of four core value scores and six contribution types.
→ Read more: The Score Matters: Get To Know Your Core Values Index Scores
2. Personalized core values quadrant graph. Visualize a graphical representation of your core values scores and their relationship to each other.
3. Six contribution types. Reveal with remarkable detail how six different universal personality traits apply to you in an easy-to-understand graph.
4. You receive a customized 17-page report with many details specific to your CVI profile — the free report is heavily redacted, which means you miss out on valuable insights about how you are hardwired.
5. Success and fulfillment strategies. Your full report includes methods for achieving happiness and finding the best path for you.
6. Challenges and conflict resolution strategies. Gain greater understanding of how you instinctively respond to challenging situations as well as methods and insights for improving your relationships.
7. Unlimited access to the Happiness Index. Take a Happiness Index self-assessment as often as you like to gauge what areas of your life are providing the greatest fulfillment.
8. Downloadable PDF of The Core Values Handbook, a 173-page eBook written by Lynn Ellsworth Taylor, the creator of the CVI. Learn about the Core Values Index, how it works, and how it can benefit your life.
Upgrade Now
You can upgrade your free CVI results to the full edition now by logging into your account at:
---
Go to eRep.com/core-values-index/ to learn more about the CVI or to take the Core Values Index assessment.
---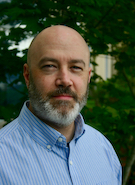 Steve Williamson
Innovator/Banker - VP Digital Marketing and Content, eRep, Inc.
Steve has a career in project management, software development and technical team leadership spanning three decades. He is the author of a series of fantasy novels called The Taesian Chronicles (ruckerworks.com), and when he isn't writing, he enjoys cycling, old-school table-top role-playing games, and buzzing around the virtual skies in his home-built flight simulator.
Employer Account Sign-up
Sign up for an employer account and get these features and functions right away:
Unlimited Job Listings on eRep.com
Applicant Search
Applicant Tracking System (ATS)
Unlimited Happiness Index employee surveys
3 full/comprehensive CVIs™
No credit card required — no long-term commitment — cancel at any time
Write for eRep
Are you interested in writing for eRep? Read our submission guidelines.
---
Learn more about the CVI
---