The Psychometric Profile of Santa Claus

Share:
By

Steve Williamson, Dir. Product Development, eRep, Inc.

Posted

Monday, December 21, 2020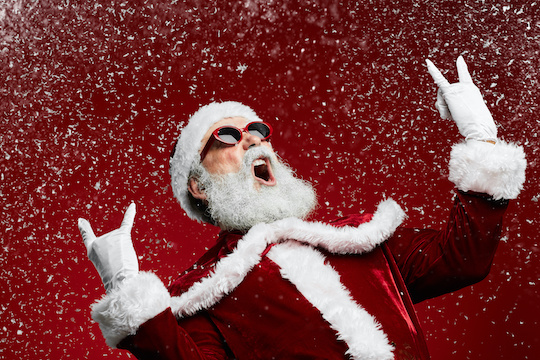 Tags: #Christmas #SantaClaus #CoreValuesIndex
He knows when you've been sleeping. He knows when you're awake. He knows if you've been bad or good, so be good for goodness sake!
No, he's not the Director of the Central Intelligence Agency (although he's certainly got some qualifications for the role). He's our favorite jolly gift-giver, Santa Claus.
We all think we know him, but do we really?
Santa sneaks into our homes during the night when we're asleep, and instead of stealing our valuables, he leaves gifts. Not only does he take the time and care to wrap the presents, each is custom tailored to the specific desires of the recipient. This requires forethought and detailed knowledge of the individual and their personality.
It would take more than accessing our browsing history to do that. Fortunately, Santa is as good at keeping secrets (we hope) as he is at discovering them.
Santa Claus likes milk and cookies and doesn't judge us for our own dietary choices. One of the things we like about Santa, especially as we gain a few pounds during the holidays, is we know he won't be fat shaming any of us, not even from a secret alt account on Twitter.
One of the hallmarks of Santa Claus is his sense of justice. He not only knows if we've been bad or good, he acts on that highly sensitive information with fairness and objectivity. He does tend to err on the side of leniency, though. Many children have received much-desired gifts when they arguably deserved coal instead. He is compassionate.
Besides the fact that he has zero employee diversity in his workforce, Santa Claus is a very generous employer to his workers. Turnover is practically nil and employee engagement and happiness are off the charts — clearly he uses eRep's Performance Fuel and Happiness Index services. With employee performance and productivity like that, Santa's Workshop obviously uses the CVI to screen candidates against Top Performer Profiles™ of each role. He puts the right elves in the right seats.
It takes a certain kind of personality to run and operate such a special organization. Coupling a strong sense of justice and immaculate attention to detail with a deep and compassionate commitment to the happiness and social connection of others indicates Santa Claus likely has the well-rounded Core Values Index psychometric profile of a Banker/Innovator/Merchant.
---
Go to eRep.com/core-values-index/ to learn more about the CVI or to take the Core Values Index assessment.
---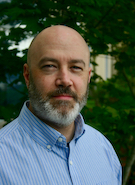 Steve Williamson
Innovator/Banker - Dir. Product Development, eRep, Inc.
Steve has a career in information technology, software development, and project management spanning three decades. He is the author of a series of fantasy novels called The Taesian Chronicles (ruckerworks.com), and when he isn't writing he is an aspiring multi-instrumentalist and composer, a virtual pilot in a home-built flight simulator, and a cyclist.
---
---
Employer Account Sign-up
Sign up for an employer account and get these features and functions right away:
Unlimited Job Listings on eRep.com
Applicant Search
Applicant Tracking System (ATS)
Unlimited Happiness Index employee surveys
3 full/comprehensive CVIs (a $150 value)
One hour consultation with a CVI expert (a $200 value)
---
Write for eRep
Are you interested in writing for eRep? Read our submission guidelines.
---
Learn more about the CVI:
---