The Human Side of Data

Share:
By

Francisco Reyes, Contributor

Posted

Monday, June 21, 2021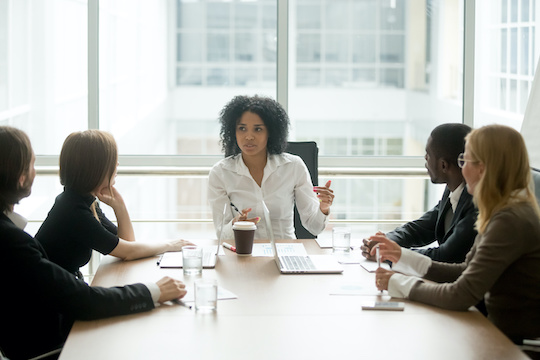 Tags: #psychometrics #behavior #HR
"The potential of people analytics is enormous but the risk of getting it wrong and losing employee trust — perhaps irrevocably — is high. We all have a responsibility ... to ensure that people data is used for good." — David Green
The first time I read this article1 written by one of the most remarkable professionals in the People Analytics industry, David Green, one thought came to mind: Human Resources and many professionals in the people industry should lose the fear to use, manage and analyze data about people. Embracing this approach as an organization is the first step to excel while navigating all the shake-ups in today's pandemic and tomorrow's post-pandemic world.
We should look at different kinds of numbers, humanistic data including psychometrics and behavioral data and remove the roadblocks in our way. Like many others, I don't know what tomorrow's way of working will look like, but I am convinced it won't be like yesterday's. Workplaces have changed forever. Some companies are calling their people back to the office,2 while others like Microsoft, Twitter, and Square, have decided to keep their staff fully in remote mode,3 The third group of companies is planning to work in a hybrid model.4
It is not difficult to envision that companies are going to struggle to keep and attract talent, keep their people engaged, and redefine what productivity means in this new operational model.
Businesses of all sizes need to know their people better5 and pay attention to more than just KPIs or productivity ratios. If they know their workforce better in terms of personality and behaviors, they can create more humanistic, inclusive, and diverse workplaces. Psychometrics and behavioral economics assessments6 can help build more efficient, human, inclusive, diverse and agile teams.
The good news is that once organizations gather data about people using the Human Data approach, they can be immediately action-oriented. Here is an example:
A trading company hires a woman to operate in a big city like New York. She is very cooperative and knowledgeable. She is not envious and is solidly results-oriented but does not like to work in a state of intense competition with peers. Despite this, she is not afraid to take risks. But, what did she find when the onboarding period ended? She discovered teammates were fiercely competitive and non-cooperative, prioritizing results and quotas above everything else. Four months later, she left the company. She could not stand the kind of culture where money and 'winning' matters more than everything else. Burnout is a common thing in organizations like that.
Perhaps this example goes to the extreme to highlight the need to dive deeper into the human side of data. There is no right or wrong side. Only one side exists, the human side. It can't be separated from data. The more, the better. If you measure people's behaviors and personalities, you will make better leadership and management decisions.
Embrace data analysis and people analytics with a human approach.
Get to know your people at a deeper level and link that valuable information to their productivity, performance, engagement, etc.
To overcome the new way of working, companies need their people pulling together in a trustful and psychologically safe environment (whether they are working remotely or not). If smart business leaders want to be ahead of their competitors, they need to bet on data and measurement to transform and adapt their workplaces toward excellence.
Remember this: happy, engaged and emotionally committed people are more productive and perform better. Be on the people's side, be People First, and embrace human data analysis proactively.7
---
Notes
[1] https://www.linkedin.com/in/davidrgreen/
[2] https://www.nytimes.com/2021/05/05/business/dealbook/goldman-banks-office.html
[3] https://www.forbes.com/sites/carlypage/2020/10/09/microsoft-will-let-employees-work-from-home-permanently/
[4] https://www.personneltoday.com/hr/four-in-five-firms-expect-hybrid-working-post-lockdown/
[5] https://sabeconomics.org/documents/organizations-know-people-behavioral-economics-approach/
[6] https://www.behave4.com/post/behavioral-economics-assessments-in-times-of-pandemic
[7] https://youtu.be/96caleYsjQ8
---
Go to eRep.com/core-values-index/ to learn more about the CVI or to take the Core Values Index assessment.
---

Francisco Reyes
Contributor
Francisco Reyes is Co-Founder of Behave4, a world pioneer management consulting firm that applies Behavioral Economics to provide private and public organizations with a deeper knowledge of why employees and customers/users behave the way they do. He was listed in 2020's Most Inclusive HR Influencers.
---
---
Employer Account Sign-up
Sign up for an employer account and get these features and functions right away:
Unlimited Job Listings on eRep.com
Applicant Search
Applicant Tracking System (ATS)
Unlimited Happiness Index employee surveys
3 full/comprehensive CVIs (a $150 value)
One hour consultation with a CVI expert (a $200 value)
---
Write for eRep
Are you interested in writing for eRep? Read our submission guidelines.
---
Learn more about the CVI:
---