---
Suddenly, Everything Changed

Share:
By

Steve Williamson, Dir. Product Development, eRep, Inc.

Posted

Monday, April 6, 2020
Just a few months ago, job seekers were calling the shots and employers were left with their hat in their hand.
My, how things can change.
The previous record of unemployment claims was shattered as over 6.6 million people sought unemployment benefits in a single week. Many thousands of businesses both large and small laid off workers. Those that are still hiring now have a massive influx of available workers scrambling to find a job.
This job market shift presents a new challenge to hiring companies that hasn't been seen since the great recession of 2008.
Buyers Market
In late 2019, it was a seller's market. Because unemployment was so low, job seekers had the power-up position when negotiating with hiring employers. That situation has flipped and it's now a buyer's market.
How do hiring companies handle this suddenly huge pool of job applicants?
Employers still need to find the best candidate possible for the job. They just have to find them amidst a much larger group of candidates.
Finding the best candidate in a huge pool of applicants is like finding your perfect needle in a huge stack of needles.
Because of the scale of this new hiring situation, employers need to use applicant management systems that are efficient. They also need to use pre-screening tools like the Core Values Index psychometric assessment — integrated with their Applicant Tracking System, or ATS — so that they identify a manageable and select group of ideal candidates quickly, regardless of the size of the overall applicant pool.
Efficient Screening
Let's go back to the problem of finding the perfect needle in a huge stack of needles. We have the challenge of accuracy and efficiency. The right candidate for the role must be identified without having to wade through a huge pool of candidates.
This process has three steps:
1. Conduct a Core Values Index Top Performer Profile™ of the position to identify the psychometric parameters of the ideal candidate.
2. Applicants take the CVI. It only takes 8 minutes to complete but is the most accurate and reliable psychometric assessment on the market today.
3. Compare applicant CVI scores against the role's TPP profile and winnow the list down to a few that have the highest recommended match between their psychometric profile and the profile of the role.
This system is amazingly efficient and it scales up regardless of how many people apply to the role. Accuracy doesn't suffer, either, since the CVI and TPP combination hone in on the specific psychometric profile that will excel in the position.
No matter how many people apply for the role, this system efficiently and accurately pares it down to a select few, ready for interviews.
Bonus Award
Candidates selected for a role based on a highly recommended match between their Core Values Index psychometric score and the role's Top Performer Profile often achieve 200% or higher productivity and 50% or lower turn-over compared to non-matched candidates.
This bonus is awarded to you when you use the CVI-TPP hiring solution at eRep.com.
---
Go to eRep.com/core-values-index/ to learn more about the CVI or to take the Core Values Index assessment.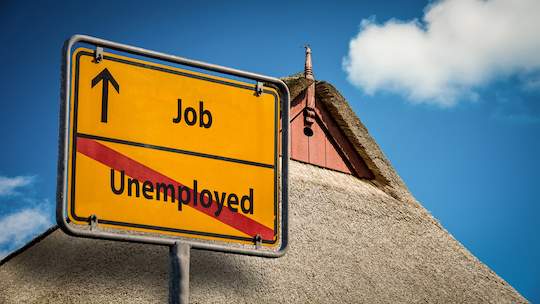 ---
Read similar articles in these categories:
---
Free CVI Webinar
Take the CVI and get free access to our webinar, INTRODUCTION TO THE CVI, presented by leading CVI expert and eRep CEO, Travis Stovall.
---
Learn more about the CVI:
---
Connect with eRep:
---
---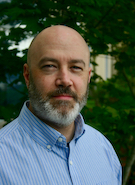 Steve Williamson
Innovator/Banker - Dir. Product Development, eRep, Inc.
Steve has a career in information technology and software development spanning three decades. He is the author of a series of fantasy novels called The Taesian Chronicles (www.taesia.com), and when he isn't writing he enjoys motorcycle adventure touring and buzzing around the skies in his home-built flight simulator.