---
Pragmatic Advice for Job Seekers and Employers During the Coronavirus Pandemic

Share:
By

Steve Williamson, Dir. Product Development, eRep, Inc.

Posted

Monday, April 13, 2020
Tags: #jobs #hiring #recruiting #psychometrics
Job Seekers
If you have a job, keep it.
If you lost your job, don't lose hope. Take the time to learn something new or maintain the knowledge and skills you have through online training. Maintain your network of connections with other industry professionals.
If you are suddenly unemployed but have been unhappy in your role up to now, maybe this is the time to consider a new path. Which path is right for you? Follow our advice and take the Core Values Index psychometric assessment (CVI) to begin your evaluation of which career track suits you best.
Here are some useful articles to help you navigate the sometimes scary — but ultimately rewarding — path of evaluating the career path that lines up with your personality's DNA.
Employers
Although fewer employers are hiring right now, some still are. A few are even hiring at a rapid pace, struggling to keep up with demands suddenly placed upon them by the Coronavirus pandemic.
If you are one of the many employers who have put in place a hiring freeze, or are even letting staff go, this is a critical time to ensure the people you keep are in the right seats.
With a shrinking workforce, the productivity of the team that remains must be higher than ever.
Conduct an audit of your team's talent allocation by performing a Top Performer Profile™ for each of your critical roles. The next step is to have each team member take the Core Values Index psychometric assessment and compare their profiles to the TPPs of their role.
This TPP+CVI process helps you identify who are top performers and who are not. If you must optimize your operation for maximum efficiency at minimum cost (who doesn't?), first identify if you have existing staff that are misaligned. You may find that an internal shift between positions is the optimal solution without having to let anyone go.
Maintaining the same labor cost but achieving higher productivity is a winning scenario.
Your employees will not only appreciate their continued employment, they will experience greater happiness and engagement when they are moved into roles that more closely align with their personality's DNA.
We have found that employees with CVI profiles matched to their position with a Top Performer Profile often outperform their unmatched peers by 200% or more. Turnover also drops by 50% or more, too.
Make the best of this trying situation by maximizing your effectiveness with a TPP and CVIs.
Bonus Tip: If you are hiring, rely on eRep for the most accurate hiring solution available, based on the Core Values Index psychometric assessment.
---
Go to eRep.com/core-values-index/ to learn more about the CVI or to take the Core Values Index assessment.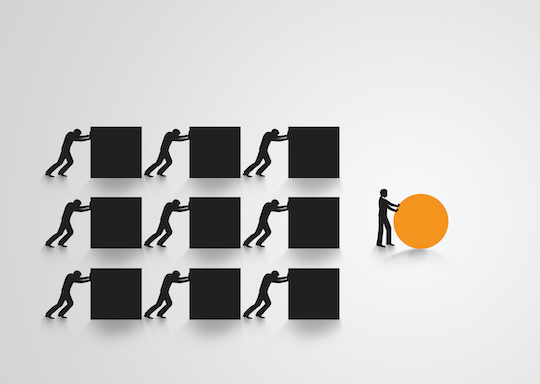 ---
Read similar articles in these categories:
---
Free CVI Webinar
Take the CVI and get free access to our webinar, INTRODUCTION TO THE CVI, presented by leading CVI expert and eRep CEO, Travis Stovall.
---
Learn more about the CVI:
---
Connect with eRep:
---
---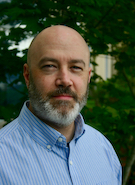 Steve Williamson
Innovator/Banker - Dir. Product Development, eRep, Inc.
Steve has a career in information technology and software development spanning three decades. He is the author of a series of fantasy novels called The Taesian Chronicles (www.taesia.com), and when he isn't writing he enjoys motorcycle adventure touring, cycling and buzzing around the skies in his home-built flight simulator.