---
Our Customers' Ultimate Motivation May Surprise You

Share:
By

Steve Williamson, Sr. Project Manager, eRep, Inc.

Posted

Monday, August 20, 2018
Recently I conducted an exercise at eRep to analyze why people take the Core Values Index psychometric assessment. Our clients fall into three groups: individuals, job seekers, and employers. On the surface, all three had very different motivations. But what we found underlying all three groups may surprise you.
Individuals
Individuals take the CVI to gain a better understanding of themselves. I've referred to this as your personality's DNA. It's also a way to discover your authentic self. One of the most common search phrases used when people find eRep and the Core Values Index on search engines is "personality test."
People are seeking to understand their motivators and the emotional limitations they struggle through on a daily basis. Some are unhappy and want to know why. More are looking for ways to improve relationships with others, often by first — you guessed it — understanding themselves better.
Ultimately, though, we found that individuals who take the CVI are seeking personal happiness.
Job Seekers
There are several reasons why job seekers come to eRep's Jobs Board and take the CVI. They might be unemployed and need to land a job. Others are currently employed but are unhappy in their current role. Many others take the CVI to gain understanding about what career path would make them feel fulfilled and empowered.
Whether it is to find a new job or to choose the best career path for them, underneath it all, job seekers are looking for happiness in their work.
Employers
Employers are a bit more pragmatic about why they research and adopt the Core Values Index psychometric assessment.
Many businesses and organizations that come to eRep are hoping to stem the financial blood loss of high staff turnover.
Productivity is also a powerful motivating factor, and the statistics back this up. Up to 70% of workers are unhappy in their role and research has shown that a disengaged employee can cost their employer up to 3x their annual salary in lost productivity.
Engaged employees in the right role for their core values profile can be up to 200% more productive than their peers.
One of the benefits of the Core Values Index through eRep is employee turnover gets reduced and productivity is increased. Through our Accurate Hiring program using the CVI and Applicant Tracking System (ATS), businesses put the right people into the right seats using the highly accurate combination of Top Performer Profiles™ and individual CVI candidate assessments. Employee engagement and empowerment is boosted with our Performance Fuel application and measured with Happiness Index.
All of these programs lead toward increased productivity, and increased productivity leads toward increased profit and organizational success. We all know profit and organizational success makes shareholders happy. There it is again.
The Ultimate Answer
What I discovered through this analysis is that all of our customers are looking for the same thing at a fundamental level, whether they are individuals, job seekers, or employers: happiness.
The pursuit of happiness is what can be described as the foundational purpose of the Core Values Index assessment. It identifies the innate, unchanging nature of the individual and guides them to where they will find the most fulfillment and enjoyment. Discovering the true you provides direction about where you can make the biggest and most enjoyable contribution to your life and the world around you.
When we become happy, fulfilled individuals, we become productive and happy employees and relationship partners and parents and teachers and students and members of the human race.
And that's a very good thing to seek.
---
Go to eRep.com/core-values-index/ to learn more about the CVI or to take the Core Values Index assessment.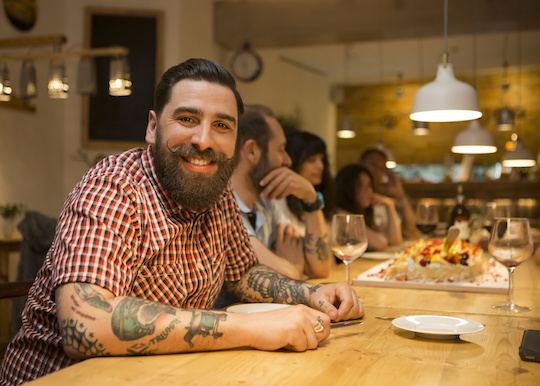 ---
Read similar articles in these categories:
---
Learn more about the CVI:
---
Connect with eRep:
---
---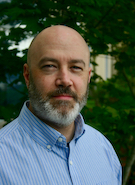 Steve Williamson
Innovator/Banker - Sr. Project Manager, eRep, Inc.
Steve has a career in information technology and software development spanning nearly three decades. He is the author of a trilogy of fantasy novels called The Taesian Chronicles, and when he isn't writing he enjoys motorcycle adventure touring and buzzing around the skies in his home-built flight simulator.