Let Go and Accept Who You Are
By

Steve Williamson, VP Digital Marketing and Content Creation, eRep, Inc.
Posted

Monday, October 3, 2022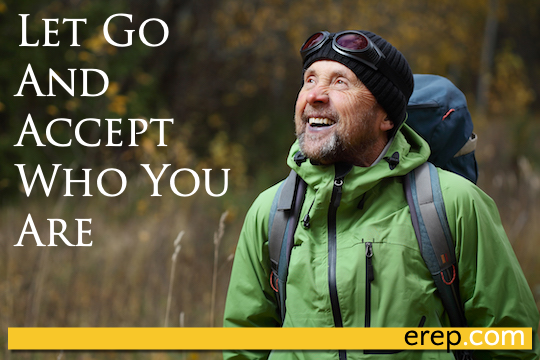 When I turned 30, a friend gave me a birthday card that said I had permission to stop acting like I was in my 20s. It sounds a bit glib, but that wisdom has stuck with me ever since.
"You have permission to be who you are and to stop acting like you're someone else."
I've since turned 40 and then turned 50, and in those milestones I have retained the permission to be myself. I have retained the assurance that it is okay to accept the limitations and benefits of my age without the pressure to be someone else. I have long since given up the illusions that I should be able to undertake the same level of physical activity I did in my 20s.
I can't eat and drink the same things, and that's okay. I've been there and done that and no longer feel the need to. I value a good night's sleep more than I ever have and would rather buy a quality dishwasher with great ratings on Consumer Reports™ than a loud car stereo with flashing neon lights around the subwoofer.
Priorities change with age, but what underlies this wisdom is acceptance.
It is the acceptance of who I am, acknowledgement of my past experiences without the need to keep reliving them, and the reverence I have gained for a new set of priorities in life. Relationships and the memories I make are more valuable to me than things.
I Learned Who I Am
Something else happened in my life of profound influence and value. In 2016 I took the world's most accurate and reliable personality test, the Core Values Index™. This simple test that only took me 8 minutes to complete gave me something I had been lacking my entire life up to that point: information about how I am hardwired.
The thoughts and emotions you go through when you finally learn the reasons behind your personality are revolutionary. The CVI told me why I see the world the way I do. It told me how and why I react to stress and conflict and how I automatically try to address it. It described my ideal way of learning. It even provided detailed information about how I like to communicate, and the most profoundly valuable information of all, what makes me happy — and why.
Combining my age-related wisdom of giving myself permission to act my age and stop thinking I need to keep up with the young folk, the CVI gave me the knowledge I need to understand myself, who I am, how I am hardwired, and what makes me happy. Because of that knowledge, I can give myself permission to be my best self and not get caught up in the futile race of trying to be more like other people.
Everyone is a unique individual with their own strengths, joys, weaknesses, frustrations, and experiences.
Therein lies, in my personal opinion, the greatest benefit of the CVI. In learning who I am, I have gained the understanding that everyone else is who they are. Everyone is a unique individual with their own strengths, joys, weaknesses, frustrations, and experiences. No one will ever be as good at being me as me, and I will never be as good at being like someone else as they are.
The CVI allows you to let go and accept who you are.
The CVI lets me know who I am and with that I can let go of unreasonable and unrealistic standards I have imposed upon myself to be like others. The CVI allows you to let go and accept who you are. And there is nobody on this planet who can a better version of you than you.
---
Core Values Index™ and CVI™ are trademarks of Taylor Protocols, Inc.
---
Go to eRep.com/core-values-index/ to learn more about the CVI or to take the Core Values Index assessment.
---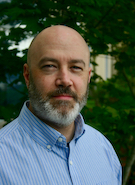 Steve Williamson
Innovator/Banker - VP Digital Marketing and Content Creation, eRep, Inc.
Steve has a career in project management, software development and technical team leadership spanning three decades. He is the author of a series of fantasy novels called The Taesian Chronicles (ruckerworks.com), and when he isn't writing, he enjoys cycling, old-school table-top role-playing games, and buzzing around the virtual skies in his home-built flight simulator.
Employer Account Sign-up
Sign up for an employer account and get these features and functions right away:
Unlimited Job Listings on eRep.com
Applicant Search
Applicant Tracking System (ATS)
Unlimited Happiness Index employee surveys
3 full/comprehensive CVIs™
No credit card required — no long-term commitment — cancel at any time
Write for eRep
Are you interested in writing for eRep? Read our submission guidelines.
---
Learn more about the CVI
---