If You Like High Turnover, Stop Reading Now
By

Steve Williamson, VP Digital Marketing and Content Creation, eRep, Inc.

Posted

Wednesday, October 19, 2022
Share this article: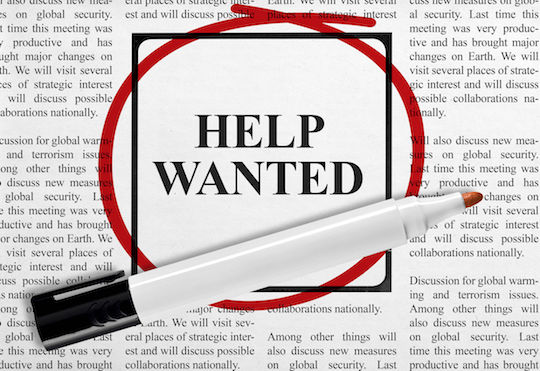 Tags: #hiring #turnover #CoreValuesIndex
If your company likes high turnover, stop reading. The rest of this article will be a waste of your time.
For those that wish to continue reading, let's start with a definition.
Turnover is the rate at which employees leave a workforce and are replaced.
As of 2014 data, it costs a little more than $4,000 on average to hire a new employee [1]. This is reflected in the expense of seeking and screening candidates as well as the associated human resources costs to onboard the new employee and get them trained. These costs apply at all levels of the corporate ladder, and obviously go even higher for positions that take a long time to fill or have increased on-the-job training requirements.
Turnover costs even more if the available workforce is scarce (like it is right now). Every time an employee leaves and has to be replaced, it costs money to replace them. There are also the soft costs incurred when current employees take time away from productive work to screen resumes and conduct interviews.
Some companies that employ unskilled workers, often at the bottom end of the pay scale, have an attitude of acceptance about turnover that seems almost cruel. It's an attitude that workers are just warm bodies that can be easily replaced. "Go ahead and quit, there's a dozen others just like you waiting to take your place."
When the job market is tight, employers have their pick of the litter. They can be choosy, and when someone leaves or is fired, the hiring manager knows there will be a dozen or maybe even hundreds of eager applicants waiting to step into the empty slot.
Today's job market is different. Unemployment is very low and candidates are the choosy ones. Companies have a much harder time finding qualified candidates.
Regardless of whether it is a sellers' or a buyers' job market, turnover has the same cost to the company. In fact, turnover costs more than just the $4,000 on average to find a new hire. Every time someone leaves the company, there is a hit to the productivity of the team that remains as well as disruptions to workflow.
High turnover within a team hits morale of those that remain, making employees less productive. Studies have shown that disengaged workers can cost up to 3x their annual salary in lost productivity.
The bottom line is that high turnover is very expensive, regardless of the pay scale of the positions you're needing to fill.
Putting the right people into the right seats is the smart way to reduce turnover.
Using the Core Values Index™ psychometric assessment to match candidates with a Top Performer Profile™ is how you hire with precision.
When employees are lined up with their position, they are engaged and happy. They stay. At eRep, we have worked with many companies that significantly reduced turnover by integrating the CVI into their hiring process. This reduces costs, improves morale, and takes productivity and profitability to new levels.
If your company has a culture that accepts or even condones high turnover, the CVI isn't for you. But, if you like to keep costs down while boosting profitability, hire the right people and put them into the right seats by calling eRep and integrating the CVI into your organization today.
---
Core Values Index™ and CVI™ are trademarks of Taylor Protocols, Inc.
---
[1] https://www.prnewswire.com/news-releases/bersin-by-deloitte-us-spending- on-recruitment-rises-driven-by-increased-competition-for-critical-talent -300070986.html
---
Go to eRep.com/core-values-index/ to learn more about the CVI or to take the Core Values Index assessment.
---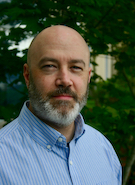 Steve Williamson
Innovator/Banker - VP Digital Marketing and Content Creation, eRep, Inc.
Steve has a career in project management, software development and technical team leadership spanning three decades. He is the author of a series of fantasy novels called The Taesian Chronicles (ruckerworks.com), and when he isn't writing, he enjoys cycling, old-school table-top role-playing games, and buzzing around the virtual skies in his home-built flight simulator.
Employer Account Sign-up
Sign up for an employer account and get these features and functions right away:
Unlimited Job Listings on eRep.com
Applicant Search
Applicant Tracking System (ATS)
Unlimited Happiness Index employee surveys
3 full/comprehensive CVIs™
No credit card required — no long-term commitment — cancel at any time
---
Write for eRep
Are you interested in writing for eRep? Read our submission guidelines.
---
Learn more about the CVI:
---