HOWTO: Improve the Job You Have With the CVI
By

Steve Williamson, Dir. Product Development, eRep, Inc.

Posted

Monday, October 28, 2019
Share this article: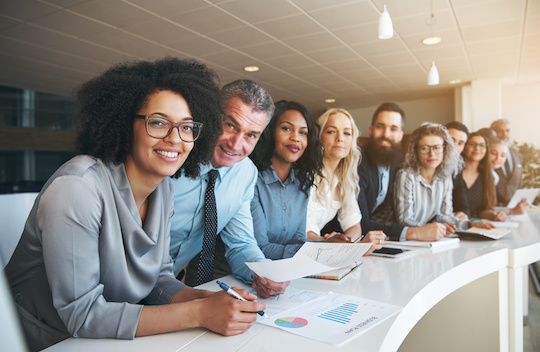 Spoiler alert: Don't skip ahead and read the last section, "The Final Step," until you've read the rest of the article first.
We've written a lot on this blog about how to find the best job or career for you. We've also written a lot of articles that guide employers with best hiring practices. We call this process, "Putting the right people into the right seats."
But what if you already have a job and don't want to change? Is there anything the CVI can do to help you improve the job you already have?
Yes.
In three steps, this article will walk you through the process for using Core Values Index knowledge and methods to improve your job satisfaction and performance.
Let's get started.
Step 1: Analyze the core value energies inherent in your tasks.
Job satisfaction is achieved when the core value energies inherent in a job are aligned with the core value energies of the individual. The first step is to analyze those characteristics of the role.
To begin, write a brief paragraph describing the key responsibilities of your role. Stick to no more than four sentences if you can. Next, make a list of three to six tasks you perform to achieve those responsibilities.
Identify what you feel would be the optimal core value energy required to perform each task.
Indicate the time you spend on each task in an average week. Make sure all your time allocations sum to exactly 100%.
Before moving on to the next step, you need to calculate how your task times are allocated amongst the four core value energies.
Tally the percentages for each task into the four core value energies. Here is an example:
Michelle is a finance specialist at a car dealership. She helps customers complete their finance applications as part of the new car purchase process.
She spends her typical day on the following tasks, showing how much time she spends and the optimal core value energy for each:
40% - Interacting with customer to complete application forms [Merchant]
30% - Running credit reports and providing options to low-score buyers [Innovator]
20% - Electronically filing applications and assembling results [Banker]
10% - Producing end-of-day transaction reports and statements [Banker]
Michelle tallies her task percentages into the four core value energies and gets the following breakdown:
Merchant: 40%
Innovator: 30%
Banker: 30%
Builder: 0%
Step 2: Find the ratio of your core value energies.
Review your full CVI report and locate the Weighted Energy Preference graph. In this graph, you will see a histogram showing your actual scores and weighted energy preferences for each core value energy. Make a note of the WEP percentage values for each of your four core values.
Following Michelle as an example, her CVI profile is 11 Builder, 16 Merchant, 26 Innovator, 19 Banker.
According to her WEP graph, her weighted energy preferences are 1% Builder, 6% Merchant, 77% Innovator, and 16% Banker.
Step 3: Alter the ratio of time you spend on your tasks or change your duties entirely, if necessary.
The next step is to compare your task core value energies to your weighted energy preferences.
Michelle spends 40% of her time doing Merchant tasks, but her weighted energy preference indicates she would be happiest doing those tasks only 6% of the time.
Her Innovator tasks comprise 30% of her time, but she'd be happiest if it was 77%.
Her Banker tasks comprise 30% of her time, but her WEP for Banker energy is ideally 16%.
She spends no time on Builder tasks, which is fine because her WEP preference is only 1%.
As you can see in this example, Michelle's typical day doesn't align very well with her core value preferences.
The action item from this step is to adjust how much time you spend on your tasks to more closely align with your weighted energy preferences. Sometimes this entails adjusting the ratio of time you spend on different tasks, or even offloading tasks to others that don't line up and taking on tasks that do.
Bigger changes aren't always an option. Sometimes the job has its own immutable requirements. It's rare for a person's role to perfectly line up with their weighted energy preferences, so it's important to temper your expectations a little bit.
Review this analysis with your supervisor and discuss your options.
The more closely you can align your tasks with your weighted energy preferences, the more your performance and job satisfaction will improve.
Even a small change in how you spend your day can make a big improvement.
The Final Step
There is another option, and it's rather cheeky of us to wait until the last minute to mention it.
Any eRep user with a full CVI can use our new application, Highest & Best Worksheet, to accomplish this analysis using an easy, wizard-based interface.
It is quick, powerful, and integrates with your existing CVI profile.
If you have a full CVI already, just log into your eRep account at https://erep.com/login/ and look for the Highest & Best Worksheet application in the main menu.
If you only have the Basic CVI, you can upgrade your account to the Full edition. Log into your account, then go to https://erep.com/core-values-index/buy/
If you don't have a CVI at all, go to https://erep.com/core-values-index/buy/ and sign up today.
---
Go to eRep.com/core-values-index/ to learn more about the CVI or to take the Core Values Index assessment.
---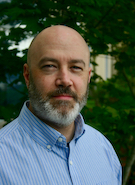 Steve Williamson
Innovator/Banker - Dir. Product Development, eRep, Inc.
Steve has a career in information technology, software development, and project management spanning three decades. He is the author of a series of fantasy novels called The Taesian Chronicles (ruckerworks.com), and when he isn't writing he is an aspiring multi-instrumentalist and composer, a virtual pilot in a home-built flight simulator, and a cyclist.
---
Employer Account Sign-up
Sign up for an employer account and get these features and functions right away:
Unlimited Job Listings on eRep.com
Applicant Search
Applicant Tracking System (ATS)
Unlimited Happiness Index employee surveys
3 full/comprehensive CVIs
No credit card required — no long-term commitment — cancel at any time
---
Write for eRep
Are you interested in writing for eRep? Read our submission guidelines.
---
Learn more about the CVI:
---