How Will a Recession Impact Your Employment Strategy?
By

Steve Williamson, Dir. Product Development, eRep, Inc.

Posted

Monday, October 14, 2019
Share this article: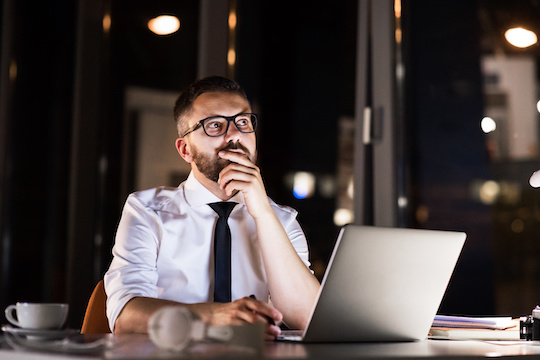 There are fat times and lean times. We can swing from an employer's/buyer's market to a candidate's/seller's market in a matter of months.
A growing number of signs are indicating a recession may be looming.
Whether you are in the C-suite of a Fortune 500 company or you're just an individual trying to keep the rent paid, what is your strategy for navigating a possible change in the job market?
Psychometric assessments have played a part in the employment game for decades. Traditionally, it was big employers that footed the bill for complicated and expensive assessments like Myers-Briggs Type Indicator (MBTI) and others to be used during the hiring process. Individuals rarely purchased assessments on their own.
The Core Values Index came out and things changed for the better. At a price point below $50, individuals began to take the CVI for their own use because it is accessible, easy to take, and you don't have to rely on highly paid and trained experts to interpret the results.
As of the writing of this article, one million people have taken the Core Values Index assessment. With a recession looming in the economic skies, it's not just employers that are relying on the CVI to help weather the change, individuals are, too.
Sellers Market
Right now, it's a seller's market. Employers are scrambling to find — and keep — qualified workers. The United States is experiencing record-low unemployment, although wages are only recently starting to rise. Employers are having to get creative to find candidates and are using more carrot to get them to say, "Yes."
Even in a seller's market like today, employers must still take steps to ensure they are hiring the right people for the job. Putting the right people into the right seats is one of the most effective ways businesses can improve their competitiveness.
Considering the low per-seat cost of the Core Values Index psychometric assessment (less than $50) and its market-leading ease of use — it takes just 8 minutes to complete and the results are easy to understand and use — increasing numbers of organizations are using this highly reliable[1] psychometric assessment to pre-screen candidates.
[1] The Core Values Index has the highest repeat reliability of any psychometric assessment available, 97.7%.
Buyers Market
What is the role of psychometric assessments like the CVI when the economy turns and it becomes a buyer's market? When unemployment is high, employers have a large number of applicants to wade through when a position opens up.
Using an Applicant Tracking System, or ATS, that integrates with a psychometric assessment like the CVI can save organizations a lot of time and money during the screening process. eRep.com offers an integrated suite of employment tools that links the job application to the psychometric assessment through their Jobs Listings service, which feeds into their ATS. Candidates are ranked based on their psychometric score and only a few are selected for interviews.
This integrated system by eRep is very efficient and cost-effective.
What makes it really work is the Top Performer Profile™ or TPP. A Top Performer Profile is a psychometric framework or profile of the open role. It produces a set of scores for the role that mirror the scoring system used in the Core Values Index.
When applicants apply to a role that has a TPP, eRep's integrated hiring suite automatically matches candidate scores to the role's TPP score. The employer then sorts the candidates by their appropriateness for the role.
Candidates with a 'high recommend' CVI score against a TPP outperform their counterparts with up to 200% higher productivity and 50% lower turnover.
By pre-screening large numbers of candidates using the Job Listings → CVI → ATS → TPP integrated system, the employer doesn't have to waste valuable time filtering out large numbers of candidates and resumes and applications. Only those that have highly matched psychometric profiles to the role are reviewed or considered for interviews.
Job applicants benefit from this approach, too. Once they take the CVI as part of a job application, their profile is in the eRep system. Employers that engage eRep for their hiring platform can identify individuals with CVI profiles that match their TPP-based openings and contact them directly.
Job candidates never have to pay for a CVI when applying to jobs hosted by eRep.com.
Applicants also save time through this efficient — and highly accurate — screening process. The system is also automated so that they receive emails notifying them when they are considered or rejected for a position; no sitting around wondering if the phone will ring.
Efficiency Wins
Regardless if the economy is experiencing high or low employment rates, the integrated hiring platform at eRep.com based on the Core Values Index provides efficiency, value, and accuracy to both employer and job seeker.
Read more:
Employer Services: https://erep.com/employers/
Job seekers: https://erep.com/jobs/
Individuals: https://erep.com/core-values-index/
---
Go to eRep.com/core-values-index/ to learn more about the CVI or to take the Core Values Index assessment.
---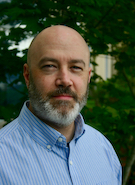 Steve Williamson
Innovator/Banker - Dir. Product Development, eRep, Inc.
Steve has a career in information technology, software development, and project management spanning three decades. He is the author of a series of fantasy novels called The Taesian Chronicles (ruckerworks.com), and when he isn't writing he is an aspiring multi-instrumentalist and composer, a virtual pilot in a home-built flight simulator, and a cyclist.
---
Employer Account Sign-up
Sign up for an employer account and get these features and functions right away:
Unlimited Job Listings on eRep.com
Applicant Search
Applicant Tracking System (ATS)
Unlimited Happiness Index employee surveys
3 full/comprehensive CVIs
No credit card required — no long-term commitment — cancel at any time
---
Write for eRep
Are you interested in writing for eRep? Read our submission guidelines.
---
Learn more about the CVI:
---