How to Write Effective Job Listings

Share:
By

Leon Morley, Contributor

Posted

Monday, January 10, 2022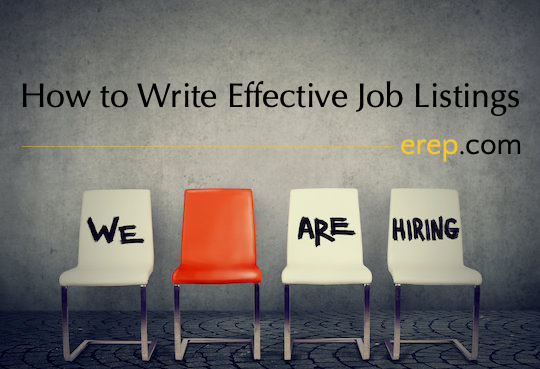 Tags: #joblistings #hiring #talentacquisition
So, you want to write a winning job listing?
In this challenging new world where candidates are empowered to make choices, the importance of a well written job listing has increased.
There is much more to talent acquisition than the job listing. The best job advertisements start with an effort well before you've even touched the keyboard. In order to write an effective job listing you should start with a clearly defined Employee Value Proposition (EVP) which should infer and suggest how you market your business/organization to potential future employees.
All employers should have an EVP and if not, that's the best place to start.
How you write a job listing is important, but the value of what you are offering as an employer is where the value to potential candidates really lies.
Assuming your business/organization has clearly defined your EVP, and you have well-produced videos with interviews of employees saying how great is it to work there, the next step is to go out and advertise a specific role opening. Hang on a second, though, there's one more thing you ought to do: review the Job Description.
Job Listing vs Job Description
As a recruiter, I see lots of job descriptions and sometimes they are outdated and inappropriate. When I ask about it, I often get a begrudging excuse, "Sorry, we did this job description ten years ago, but it gives potential candidates a broad outline."
Make sure the job description is clearly defined and that you are clear on the deliverables and what necessary skills and qualifications the candidate will need to have to be successful in the role. When you have that information handy, you're ready to start writing your killer job listing.
Someone confused or unclear about the job title is not going to apply or even see your listing in the first place.
Write a Killer Job Listing
Here are my top tips for writing an effective and successful job listing:
Do not copy and paste the job description into the listing. That is a common practice I see every day. Doing this is the equivalent of selling a mobile phone by giving the customer the instruction manual. This is nonsensical and I don't know of anyone that has bought a product by reading the instruction manual first. Just don't do it. It's lazy, it's ineffective and it will attract far fewer candidates than a well thought out listing.
The most powerful job listings are the ones that are written in first-person as if you are addressing the reader and potential applicant directly. I am not a psychologist so I don't know if there is any science behind this, but anecdotally and from my own experience the first-person perspective is more likely to engage potential candidates. It brings out the human element in the listing. Early in my recruitment career (15+ years ago), I was taught to always write job listings in a "you will" voice rather than "the successful applicant" because it helps the potential applicant put imagery into their minds about doing the role. If they liked that image, BINGO, that individual is going to apply.
Whilst your language should have some uniformity as part of the Employer Brand strategy, some creativity can help make your advertisement stand out from the crowd. It should still use the language and tone common to that profession, however.
Clearly define the job title and ensure the external market knows what it is. Your company might call your software developers "code artists," but that does not mean anyone else knows what that term means, and certainly no one will be searching for it using those words. It's great to stand out, but to attract the right people you have to be aware of the external market. Someone confused or unclear about the job title is not going to apply or even see your listing in the first place (see SEO below).
Be in harmony with the bots! Remember that there are numerous sites that use job scraping automation. Ensure you use your keywords and job title for SEO purposes. If you're looking for an Indirect Buyer or a Driver or whatever — make sure you get the keywords in numerous times through the advert to let those job scraping bots and search engines pick up your advert and share it to a wider and relevant audience. (This especially applies to your listing title. "Software developer" will get a lot more SEO traction than "Code artist.")
Is your job listing inclusive? (That's assuming your organization is in fact inclusive or at least strives to be!) "We want someone young and hungry to make sales..." I recently saw this in a job listing for a Business Development Executive role. Seriously? In some countries, such as the UK, this would run afoul of the law. Why being "young" has anything to do with how "hungry" someone might be to make sales or how well they will be able to perform in the role is beyond my comprehension. Be mindful about the language used. Where possible, ask a colleague to read it or your internal Diversity & Inclusive champion if you're lucky enough to have one. Don't be afraid to seek outside expertise to make sure you get it right.
Only ask for qualifications and skills that are genuine requirements to do the role. If your qualifications and skills section is an endless list, you will rule out potential applicants that would otherwise be fantastic in the role that may also add to the diversity of the organization. As previously mentioned, this should be cleared in the job description well before you begin writing your job listing.
I see very little benefit to being secretive about compensation. Many times in my recruitment career, I have listed "competitive salary" for roles with clients. In fact, I have worked in labour markets where not mentioning compensation packages is commonplace, notably Switzerland where I spent four years of my recruitment career. I wonder what message that sends to potential candidates.

I recall speaking to two people working in nearly identical Human Resources roles for a multinational business. One of those individuals was paid a third more than the other. The less-paid individual was a new immigrant and was unaware of their local market value. How do you think that person felt when they discovered they'd been paid hundreds of thousands less than their peers over the number of years they dedicated themselves to their role? I understand the need to drive profits, reduce costs, deliver shareholder value, etc. but when you try to hire as cheaply as you can and let market forces rule, you open yourself to discrimination and a lack of equity.
Following these tips should help you increase the effectiveness of your job listings and talent acquisition processes.
---
Go to eRep.com/core-values-index/ to learn more about the CVI or to take the Core Values Index assessment.
---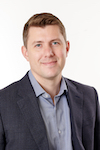 Leon Morley
Contributor
Leon Morley is the founder of HR Recruitment Solutions Ltd. and host of Hosting HR, a multi-platform channel of monthly live shows with a range of HR experts from around the world. Leon, based in Exeter, England, is committed to improving the recruitment experience for everyone.
---
Employer Account Sign-up
Sign up for an employer account and get these features and functions right away:
Unlimited Job Listings on eRep.com
Applicant Search
Applicant Tracking System (ATS)
Unlimited Happiness Index employee surveys
3 full/comprehensive CVIs
No credit card required — no long-term commitment — cancel at any time
---
Write for eRep
Are you interested in writing for eRep? Read our submission guidelines.
---
Learn more about the CVI:
---