---
Hiring with the Core Values Index (CVI) Psychometric Assessment

Share:
By

Steve Williamson, Dir. Product Development, eRep, Inc.

Posted

Monday, March 18, 2019
Many of our clients use the Core Values Index (CVI) psychometric assessment to screen candidates in the hiring process. Some applicants might view the prospect of taking a test as a burden they'd rather skip, but completing a psychometric assessment benefits them more in the end. Here's how.
Psychometric assessments are meant to see the real you and identify the areas where you will thrive. Most are designed in a way that reduces or eliminates the possibility of gaming the system. By way of counter-example, let's consider the standard resume.
A resume is a marketing document
A resume is a document written by the seller that is meant to convince the buyer to purchase their services. It's a marketing document, essentially. Although it lists information about a candidate, it is often worded in a way that makes the candidate seem more attractive than the cold and boring facts would convey on their own.
There are people that get paid money to write resumes because they're so good at the career spin needed to land them their dream job. That is very telling about how much a resume can be trusted to accurately reflect the truth about a candidate.
A resume is a way to convey what you want the hiring company to learn about you, not necessarily what they need to learn about you.
Psychometric assessments don't allow spin
Psychometric assessments do not allow spin nor do they reveal historical facts about your career. Instead, they assess and convey the core drivers of your personality, the components of your emotional DNA that identifies what makes you tick and where you are likely to thrive.
The Core Values Index psychometric assessment, or CVI as it is commonly called, cuts through the conscious and willful self and reveals the true nature of what kind of activities make you happy.
The CVI identifies the kind of roles where you are likely to shine.
If you feel truly at home when gathering and disseminating knowledge, the CVI will reveal that. If you are your most natural self when solving challenging problems, it will discover that, too. Do you thrive when taking charge and getting things done, always pursuing forward action? You guessed it, the CVI makes that call.
Some people are fearful of psychometric assessments because they are afraid the results will reveal their flaws. This is a natural fear, but it couldn't be further from the truth. The CVI helps you understand both the type of work you would find the least satisfying while identifying the type of work you would find most gratifying. It does this objectively and without judgment (and it only takes 8 minutes to complete).
By identifying where you are naturally in the groove, the CVI helps you find the path of greatest success.
Matching candidates to the role
When an employer asks a candidate to take the CVI, they match those results against a psychometric profile of the role. Candidates that have a high degree of similarity move forward in the screening process. This saves the employer time, of course, and it also saves the candidate from going down a path toward a job they would ultimately find unsatisfactory.
Who wants to work at a job that isn't genuinely satisfying?
There is a difference between a great hire and a great employee. Some people write amazing resumes and have a true knack for interviewing. That doesn't necessarily mean they would be a rock star in a particular role, however. The CVI determines — with great accuracy — who would be the great employee. When that happens, both the worker and the organization win.
---
Go to eRep.com/core-values-index/ to learn more about the CVI or to take the Core Values Index assessment.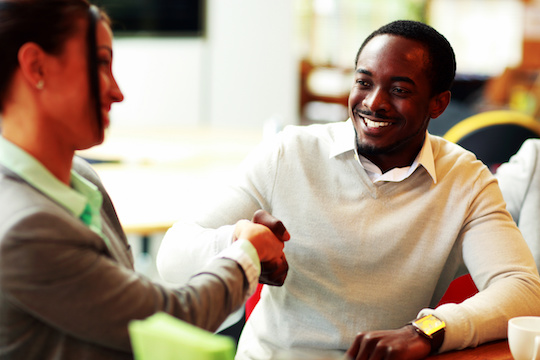 ---
Read similar articles in these categories:
---
Free CVI Webinar
Take the CVI and get free access to our webinar, INTRODUCTION TO THE CVI, presented by leading CVI expert and eRep CEO, Travis Stovall.
---
Learn more about the CVI:
---
Connect with eRep:
---
---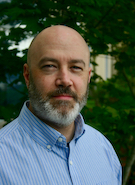 Steve Williamson
Innovator/Banker - Dir. Product Development, eRep, Inc.
Steve has a career in information technology and software development spanning three decades. He is the author of a series of fantasy novels called The Taesian Chronicles (www.taesia.com), and when he isn't writing he enjoys motorcycle adventure touring and buzzing around the skies in his home-built flight simulator.