---
Hiring Hard or Hiring Smart?

Share:
By

Steve Williamson, Dir. Product Development, eRep, Inc.

Posted

Monday, May 6, 2019
Most tasks have several solutions. Finding the most efficient method with the best outcome is ideal. As we've discussed in a past article, working smart is better than working hard.
Hiring is no different.
The job market is very tight right now (as of 1Q 2019). Organizations are struggling to find qualified candidates — or any candidates at all, depending on the industry. Successful or not, the search method is straightforward: post your job on boards with national exposure and wait for the resumes to come in.
Screening those candidates is where the heaviest time-sink occurs. We are all familiar with the brute force method of reading every resume, conducting phone interviews, scheduling and conducting in-person interviews, and then making a hiring decision.
This 'working hard' method really shows its age. It is time-intensive and many studies have shown that using human judgment alone is woefully inaccurate at selecting candidates that will be top performers once they are on the job.
Enter psychometric assessments. They have been around for a few decades, and they make the screening process smarter and more accurate. Some of the big names like Myers-Briggs and The DiSC have become boardroom mainstays. They are on the right track, but those heavy hitters don't have the repeat reliability and accuracy needed in today's tight labor market. We need a smarter, leaner psychometric assessment.
Selecting a Psychometric Assessment
If you were to evaluate the leading psychometric assessments available today on four criteria, guess which one would stand above the rest?
You would probably seek a psychometric assessment that has these qualities:
High repeat reliability and accuracy,
Low cost,
Short and easy to take, and,
Doesn't require specialized training to interpret the results.
Based on these criteria, one psychometric assessment stands head and shoulders above the rest, the Core Values Index.
The CVI has the highest repeat reliability rating of any psychometric assessment on the market today. In longitudinal studies, the CVI achieved 97.7% repeat reliability. This means if you take the assessment today and again in a year or even 20 years from now, your scores will deviate by less than 3%.
When it comes to low cost value, the Core Values Index is the market leader. Each assessment costs less than $50, and individuals can even take it for free. The CVI is also easy to take, often in 8 minutes or less.
One of the biggest benefits of the CVI is it doesn't require specialized training to interpret the results. Although the full CVI report is thorough, it is very easy to understand, with practical language that describes real applications of the individual's profiled strengths and challenges.
How does the CVI help with accurate hiring?
The hiring process works like this:
Employers conduct an eRep Top Performer Profile™ for the role. This defines the characteristics of the job and converts them into a CVI-like score that is used to evaluate candidates.
Employers post their job with eRep, seamlessly sharing their listing to ZipRecruiter and over 100 other job boards nationwide, all from one easy-to-use site.
Candidates click a link that takes them to the CVI where their results are compared against the role's TPP score.
The highest ranked candidates are brought in for an interview and a hiring decision is made.
This process is both efficient and accurate. It efficiently pre-screens candidates without requiring any labor-intensive effort on the part of the hiring organization. Once top candidates are identified, the employer can interview them confidently knowing they have the hardwired profile specifically suited for the role.
The CVI and TPP enable the hiring organization to skip the tedious and time-consuming chore of weeding through piles of resumes.
Candidates love the process, too, because it is fast, efficient, and accurate.
Stop hiring warm bodies who's only qualification for the role is having a pulse. Hire smart by selecting top candidates with an accurate and reliable psychometric assessment, the Core Values Index.
---
Go to eRep.com/core-values-index/ to learn more about the CVI or to take the Core Values Index assessment.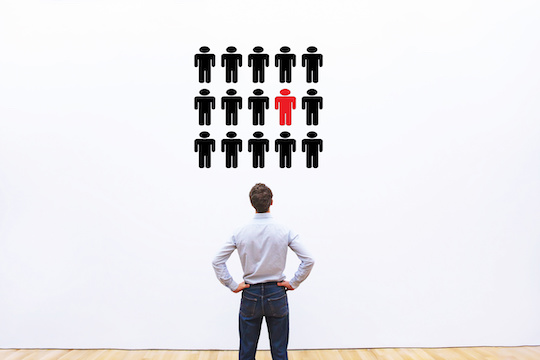 ---
Read similar articles in these categories:
---
Free CVI Webinar
Take the CVI and get free access to our webinar, INTRODUCTION TO THE CVI, presented by leading CVI expert and eRep CEO, Travis Stovall.
---
Learn more about the CVI:
---
Connect with eRep:
---
---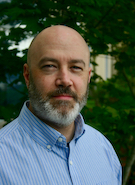 Steve Williamson
Innovator/Banker - Dir. Product Development, eRep, Inc.
Steve has a career in information technology and software development spanning three decades. He is the author of a series of fantasy novels called The Taesian Chronicles (www.taesia.com), and when he isn't writing he enjoys motorcycle adventure touring and buzzing around the skies in his home-built flight simulator.