Get lucky: Find your best career path with a psychometric assessment
By

Steve Williamson, Dir. Product Development, eRep, Inc.

Posted

Monday, April 29, 2019
Share this article: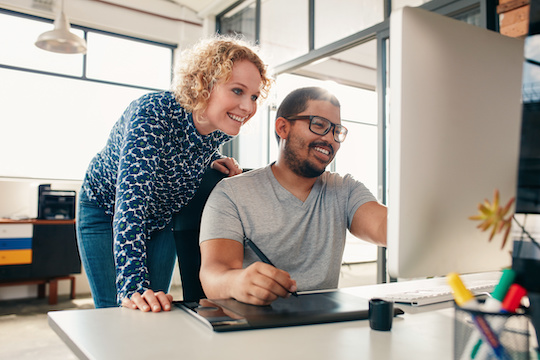 They say luck occurs when preparation meets opportunity. Success is when a challenge becomes aligned with the solution designed to match it. When looking for job satisfaction, is this something that can be planned, or is it just happenstance?
Many people go through life seeking this alignment via a slogging journey of trial and error. Finding the solution seems elusive and dependent upon countless factors beyond our control or vision. We wait for the Universe to provide our personal solution, but only a lucky few seem to get it.
There has to be a better way. How can we find our personal happiness in as few steps as possible?
For many of us, a third of our lives are spent at work. We can spend more time with people at our jobs than we do at home. It's where the term "work spouse" comes from. Finding happiness in our occupation is a great place to start when seeking happiness in our lives.
Happy Work, Happy Life
How do you find the best job for you? This goes back to the formula of luck and success, where preparation meets opportunity. To understand what makes you happy, you must prepare by understanding what makes you unique.
To find the best job or career, it makes sense to learn as much about how you are hardwired as possible. You'd want to know if you are creative or logical, organized or spontaneous, a leader or a follower.
Think of it like entering a 24-hour car race. Would you agree to be the driver if you had no idea what kind of automobile you'd be driving? You would want to know what kind of engine the car has, the capabilities of the suspension, the fuel capacity and consumption, and so on.
To enter a 30+ year career, you'd want to know what kind of emotional engine you have as well.
Eliminate years — or even decades — of trial and error searching for job happiness by taking a psychometric assessment that identifies the key aspects of your personality. Find out where you shine and what you'd rather avoid.
Learn your emotional strengths and frustrations.
What everyone wants in the end is to make a positive contribution to the world, in the way that lines up with how they are hardwired. This could be referred to as Personal-Universal Alignment. It's a fancy way of describing the convergence of someone's best attributes and the needs of the world around them.
You can't figure out the best path forward if you don't know where you're currently standing.
Take a psychometric assessment today and learn how you are hardwired.
We suggest the Core Values Index psychometric assessment. It has the highest repeat reliability of any assessment on the market today, it costs less than $50, and takes only 8 minutes to complete.
erep.com/core-values-index/
---
Go to eRep.com/core-values-index/ to learn more about the CVI or to take the Core Values Index assessment.
---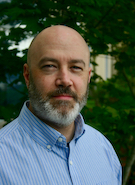 Steve Williamson
Innovator/Banker - Dir. Product Development, eRep, Inc.
Steve has a career in information technology, software development, and project management spanning three decades. He is the author of a series of fantasy novels called The Taesian Chronicles (ruckerworks.com), and when he isn't writing he is an aspiring multi-instrumentalist and composer, a virtual pilot in a home-built flight simulator, and a cyclist.
---
Employer Account Sign-up
Sign up for an employer account and get these features and functions right away:
Unlimited Job Listings on eRep.com
Applicant Search
Applicant Tracking System (ATS)
Unlimited Happiness Index employee surveys
3 full/comprehensive CVIs
No credit card required — no long-term commitment — cancel at any time
---
Write for eRep
Are you interested in writing for eRep? Read our submission guidelines.
---
Learn more about the CVI:
---