Four Experts, One Question: Is the Value of Corporate Culture Worth its Reputation?

Share:
By

Steve Williamson, Dir. Product Development, eRep, Inc.

Posted

Monday, March 15, 2021
Tags: #culture #hiring #leadership
We chose four experts in leadership and HR and asked them one question:
Is the value of corporate culture worth its reputation?
Organizational culture has many definitions and perceptions about what it is and why it matters. Many business professionals and leaders have strong views about how to create it, how to make it grow, and whether it's worth all the trouble and fuss in the first place.
We wanted to speak with four experts in leadership and human resources to see what they have to say about the value of culture in today's business.
To evolve the topic from the mere theoretical and into the practical world, we also asked our experts to chime in on four scenarios we might face in the workplace. They gave us their insight into how to address each of these situations.
The Experts
Our experts are: Dov Baron, Gary Cookson, Galen Emanuele, and Gordon Tredgold.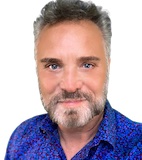 Dov Baron is "The Dragonist," Inc. Magazine Top 100 Leadership Speaker, #1 Fortune 500 Podcast Host, Entrepreneur Magazine contributor, Loyalty Authority. Guiding us in how to recognize and nurture dragons (the top talent) hidden in our organizations. A Dragon Leader is not a position, it's someone who is always pushing to improve and wants those they serve to reach their full potential. Besides being a bestselling author of One Red Thread and Fiercely Loyal: How High Performing Companies Develop and Retain Top Talent, Dov has been named one of Inc. Magazine's Top 100 Leadership Speakers to Hire and as one of the Top 30 Global Leadership Guru's. He has spoken to the United Nations, The World Management Forum (Iran), The New York National Speakers Association, and The Servant Leadership Institute.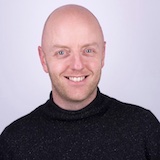 Gary Cookson, based in the UK, is a father of four, husband of one, and in his spare time runs his own performance improvement business – EPIC. He's a CIPD Chartered Fellow, a Fellow of the LPI, a qualified coach, a Personal Trainer, a teacher, a qualified workplace mediator, a qualified H&S professional, and more besides. He describes himself as someone who knows a lot about a little, and a little about a lot — but never both at the same time. Before launching EPIC, he had a 20-year career doing both strategic and operational level HR, L&D and OD work, spanning all kinds of organisational sizes and sectors. Gary is a keen sportsman – competing in triathlons regularly but also having led and managed some representative sports teams. He is an inspiring and entertaining keynote speaker, and trainer on a range of leadership and HR/L&D issues. He's recognised in the HR Most Influential lists as a Mover and Shaker, and by HRD Connect as one of their Thought Leaders.
Gary is an eRep blog contributor, having authored HR Nightmares; You Think You've Had it Bad?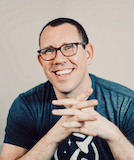 Galen Emanuele transforms the way teams and organizations approach and establish culture, perform together, and impact each other at work. He has a unique gift of translating broad, elusive concepts into simple, actionable ways to improve team dynamics, communication, EQ, and generate high-level performance and engagement. A highly sought-after speaker, with clients including Microsoft, Safeway, and NASA, Galen is also a world-class improviser and has toured with the cast from Whose Line Is It Anyway?
Galen is an eRep blog contributor, participating as an expert in the article, Four Experts, One Question: How Do You Give Constructive Feedback That Is Actually Constructive?
Gordon Tredgold is Global Gurus Top 10 Leadership Experts and Speakers, he worked in senior leadership positions successfully delivering complex $100m projects, running $300m departments and leading teams of 1,000 staff. He has helped clients reduce costs by $350m, increase performance by 50%-500% and helped entrepreneurs triple revenue in just 12 months.
The Question
Is the value of corporate culture worth its reputation?
Dov Baron: The value of defining, refining and facilitating a healthy corporate culture is worth far more than what may seem like front-heavy initial costs. However, if we are going to approach "culture" as if it's the flavour of the month, then it is not worth the effort. Defining and facilitating a healthy corporate culture is like raising a child; as it grows the leaders must be adaptive to the evolution while remaining embedded in the foundational maxims that allow it to grow deep and healthy roots.
Gary Cookson: Short answer, yes.
It matters for a number of different but connected reasons. Your culture is to a large degree your brand — it represents what your company is like, internally to employees, and externally to customers. It shows what you are about and has a knock on effect on talent attraction and retention. Showcasing your culture will help some people decide to work for you and probably put others off — you need to make sure you're happy with the proportions of these. It also makes a difference to whether people will stay with your company once they experience the culture for themselves, so it can be costly if care and attention isn't taken. When employees experience the positive aspects of your culture and feel that they are comfortable with how they fit into it, you'll begin to unlock their discretionary effort. They'll feel motivated, engaged and be more willing to perform. Of course, the reverse is also true, so I'd say culture is one of the critical success factors for any company and most definitely worth its reputation.
Galen Emanuele: Hell, yes. In simple terms, culture is the way people show up, treat each other, and approach their work; it's the rules of engagement that define what it means to be part of a team. Business plans require humans to execute them, and culture massively impacts people's level of performance, engagement, happiness, loyalty, discretionary effort, and retention. So if you want people who care about their work, try harder, stay longer, and perform well together, then culture and employee experience must be a top priority. That truth is so obvious to me that it's hard to believe anyone would say it's not important or worth it. As far as I'm concerned, you might as well be asking if having a website is important to doing business. Yes, it absolutely is.
Gordon Tredgold: Undoubtedly. Culture is what determines the success of an organization, especially in the long term, and certainly more than strategy. Strategy points the way, but it is culture that drives the execution, and with the right culture, companies can move mountains. Culture is defined by the leadership, so not only do you have to create the right strategy, you have to model the right culture to deliver it.
Here is a tool I think more businesses should use to help make sure they are strategically aligned from goals to culture and that everything is in tune to maximize performance.
With the right culture, companies can move mountains. - Gordon Tredgold
Four Scenarios
We presented four scenarios to our panel of experts, examples of specific situations where culture is defined, measured, and valued. This is the advice they gave.
Scenario 1: The pandemic is over. You are starting a new self-funded technology company and plan to hire 40 on-site employees in the first year. Should your corporate culture be pre-defined or allowed to develop organically?
Gary Cookson: Whilst the owner of a business would rightly want to try to define the culture and would have first say at what it ends up being like, no plan survives direct contact with the enemy — and as soon as the first employees are in post, they'll start shaping the culture through their behaviours, actions and ways of working. Through careful recruitment and selection, the owner can heavily influence this and can also reinforce desired behaviours in the workplace. To a large degree, however, the culture will develop organically — this may or may not be in line with what the owner wants. There are examples where cultural fit is forced — Netflix and Zappos — and to some extent this can be successfully achieved, but forced culture can also lead to homogenous and less diverse workforces.
Galen Emanuele: You wouldn't let your marketing or sales strategy "develop organically," would you? Those things are strategically important to the organization and treated as such. Defining how you work together as human beings on a team is equally important. This is hard to unpack in two paragraphs because I'm trying to redefine the way people think about and approach culture.
Culture is not a list of obvious corporate values like Trust, Integrity, Respect, and Teamwork. There is deeper, more meaningful work to be done to actually establish intentional culture. Exceptional culture is achieved through clearly defined behaviors and mindsets that are universally understood, that everyone takes ownership and accountability for, and that absolutely no one is exempt from. The flavor of that culture will come from people's unique and diverse personalities and dynamics, but the non-negotiable ground rules and mindsets that dictate how you as a team approach conflict, feedback, change, work ethic, and diversity, etc. need to be clear. When they're defined, you can let each new hire know from day one what it means to be there, and how they can be wildly successful in the organization.
Gordon Tredgold: If you allow your culture to be defined organically, then it is an accidental culture, not an intentional one. You wouldn't allow your strategy to be defined organically — you would take the time to define it and communicate it, and given that culture is more important, you have to treat it the same. Also, who are you recruiting if you don't know your desired culture? You need to know that the people you hire are a fit for the culture you want; you need to know they will adapt to it, contribute to it, and help strengthen it.
Dov Baron: Building an organization with a solid vision of culture is like trying to build a high-rise without a foundation — it can be done, but it's only a matter of time before the whole thing comes crashing down on you. Your corporate culture is not something that should happen organically, although once it is formalized it should organically deepen.
Orgs must be intentional that 'cultural fit' is not just a problematic way to reinforce bias and reduce diversity. - Galen Emanuele
Scenario 2: During a challenging and time-consuming search in a tight field, you narrowed down a group of candidates to an individual that stood well above the rest in every objective measure — experience, training, professional recommendations, and even psychometric fit — but the individual doesn't seem to match your subjective (but unwritten) definition of your corporate culture. What do you do?
Galen Emanuele: This one is semi-tough to answer because there is no universe where I lead a team that has an unwritten, unspoken, or undefined team culture. The hiring process should involve sharing that clear culture and outlining the behaviors and mindsets that make someone successful inside of it. The interviews with candidates include diving deeper to learn about their skill sets and approach to feedback, conflict, communication style, emotional intelligence, personal accountability, and other factors that will be key to their success inside the culture. If those things don't add up, then their experience, training, recommendations, psychometric fit, and what they look like on paper isn't extremely important to me. Personally, it's equally or more important to hire for EQ as it is for technical ability. If they're going to make my other employees miserable, for example, it's a hard pass and I don't care how good they are at their craft. It's important to also note that when it comes to hiring, orgs must be intentional that 'cultural fit' is not just a problematic way to reinforce bias and reduce diversity. Being very conscious of that is key throughout the process as well.
Gordon Tredgold: The first thing I would do is write down the culture and make sure it is objective. But if I didn't have the time, and I would look to see whether this person could adapt to the existing culture, are the differences small or large, are they neutral or conflicting, and if they are large or conflicting and I don't see a way to align them, then the answer is no. You are going to hire someone who will become disengaged, and possibly actively disengaged, and start to negatively impact the organization more than just missing a resource. We talk about hiring for attitude, but what it really means is someone who will have a positive impact on your culture and help move it forward.
Dov Baron: The fact that your culture is unwritten is a problem in and of itself. However, anytime there is a conflict between individual and culture, culture must take priority. No matter how great someone seems to be, if there isn't a culture fit, this individual will end up costing the organization (no matter how big) far more than the individual could ever add. They will damage morale, and moreover, they will send a clear message that the organization lacks integrity. This will destroy trust, engagement and loyalty of those who are a cultural fit.
Gary Cookson: I think cultural alignment matters a lot. Often when people regret recruitment decisions it is because of a lack of cultural fit and alignment, and the value of having someone who at least shares the same values as your company can't be overstated. Similar to my previous point, you don't want to stifle individuality and want to be inclusive, but there's no point having the most talented employee ever if they upset their colleagues. Sports teams are littered with examples of star players who we know have the talent but can't fit into the team and end up moving on. The lesson here is to write down your cultural expectations and test for them in your selection processes — the more objective you can make that, the better it will be.
Culture is in its most basic understanding the rules of the tribe that determine the health and abundance of that tribe. - Dov Baron
Scenario 3: You are seeking your first round of outside funding for your 2-year old start up, hoping to double your workforce from 40 to 80 employees in the next two years. A prominent venture capital firm has asked that you define your corporate culture and provide metrics showing how closely your existing team adheres to that culture. How do you do this?
Gordon Tredgold: I would share my strategic alignment picture showing how we have defined our mission, vision, purpose and culture to ensure that everything is aligned to maximize our effectiveness and ensure that we deliver on the goals.
To show that this is resonating with the team and that they are fully committed and highly engaged, I would share our employee retention, sickness and absence data, which are key indicators of engagement. Also, I would look to show how many staff referrals we get for the open positions which would show that the team not only enjoys working here but that they recommend it to their friends.
Dov Baron: State the "True Purpose" of the organization (above and beyond profit). Clearly outline the non-negotiable maxims that are in place to support said purpose. These maxims are the mindset and behavioural economics that determines the cultural frame. Culture is in its most basic understanding the rules of the tribe that determine the health and abundance of that tribe. There needs to be a very strong cultural component to interviewing and onboarding any individual into the organization. This determines if there is a genuine alignment of maxims/value beforehand. However, there needs to be ongoing cultural interviews (ideally with a —or multiple— "Corporate Cultural Connoisseurs").
Gary Cookson: This is definitely worth doing and, if you want the funding, you'll have to do it. I would work with employees — as many as you can, all if you are able, to work out how they describe and explain the culture to themselves and to others. Go with that — it's a work in progress, but it's a great start and is likely to be quite accurate. The more behavioural indicators (positives and negatives) that can be defined against these the better, as that may lend itself well to some metrics and reportable data. You may need external support to do the actual measurement, someone with less of a vested interest and who can view it objectively and scientifically, and perhaps compare to other normative data. Perhaps include some stakeholders in doing a similar (but external) exercise looking from the outside in. You'd also want to question why the venture capitalists need this and what decisions they'd make based on this — as that might affect the way you go about presenting the data. It's also worth asking yourself what you'd think if the data shows a different picture than what you're expecting (and hoping) to see.
Galen Emanuele: I touched on how to define culture in scenario 1, by going beyond loosely understood values to clearly articulate the concrete behaviors and mindsets that establish the rules of engagement of the team. For example, not "Respect" or "Trust," but "We don't badmouth or gossip about others," or "We actively seek out feedback on a regular basis, and see it as a valuable opportunity to improve, not a threat."
This is a great opportunity to point out another vital factor in creating exceptional culture. It's not a one-and-done scenario; it has to be operationalized and integrated into the DNA of the team through processes and traditions and then evaluated and measured to gauge its impact and effectiveness. This is actually simple to do if you have the knowledge of how to do it instead of believing that culture can't be measured and is elusive and intangible. I would describe the team's monthly culture meetings, the quarterly culture performance check-ins between every leader and team member, show them results from consistent employee feedback and 'staying interviews' about their experience, what's going great in the culture, and how things could improve. I'd show them all the ways that the culture is reinforced and integrated at the employee level and consistently experienced by the entire team.
One of the best things leaders can do is hire great people, point them in the right direction and GET THE HELL OUT OF THEIR WAY. - Gary Cookson
Scenario 4: Your internal review determined there has been no correlation between adherence to your defined company culture and employee performance and happiness within your organization. Is this a problem with hiring, the culture, or some other cause?
Dov Baron: This scenario suggests that the corporate culture is not defined or clarified enough. The purpose of clarifying the culture is to create a solid and stable environment that allows people to self-select out while creating an environment for those who are in. It is to create an environment that is conducive to high morale, recognition, and a desire to serve the purpose of the organization.
Gary Cookson: I wouldn't suggest there is a problem at all. If anything it's a problem with the way you've gone about measuring and defining it. If people are happy and performing and the company is doing well — is there really a problem? You could say "If it ain't broke, don't fix it" and I put a lot of stock in that principle. One of the best things leaders can do is hire great people, point them in the right direction and GET THE HELL OUT OF THEIR WAY.
Galen Emanuele: D, all of the above, haha! This question points to the issue of culture not being clearly defined, or consistent, or being communicated, integrated, and supported on the ground level in a way that impacts people's behavior and shows up in real time. To find the actual root of the problem, just ask the employees. Do they understand the culture? Is the leadership of the organization committed to it and accountable and consistent, or are there double standards? What does it feel like on the ground level? How can culture be improved? Leadership teams spend too much time trying to answer these questions without just asking the people who already have the answers: employees.
Gordon Tredgold: If people are adhering to the culture but we are not getting the results we are looking for, the first thing I would review is the culture itself to check that we have defined the right culture to achieve our desired goals. The second thing I would review is the leadership, as leaders have a direct impact on performance. If the results are not there, then this is a possible cause. Are the leaders providing the right resources, the right support and positive feedback to the team? If neither of those are the issue then I would review the internal review itself. It's so easy to blame the team for poor performance but in my experience that's rarely the case. That doesn't mean that we don't make wrong hires, or that some people may lack necessary skills, but as leaders it's our job to give them the skills, resources and support they need, and when we do that, most people will succeed.
---
Go to eRep.com/core-values-index/ to learn more about the CVI or to take the Core Values Index assessment.
Employees hired with a CVI that closely matches a Top Performer Profile often outperform candidates hired without a TPP match by 50% or more.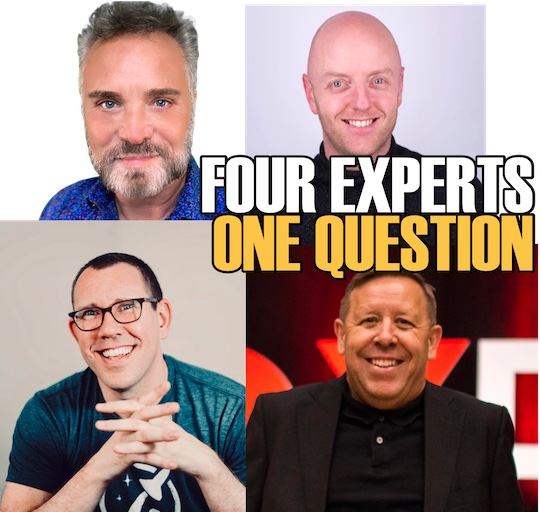 ---
---
Learn more about the CVI:
---
Write for eRep
Are you interested in writing for eRep? Read our submission guidelines.
---
Connect with eRep:
---
---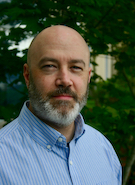 Steve Williamson
Innovator/Banker - Dir. Product Development, eRep, Inc.
Steve has a career in information technology, software development, and project management spanning three decades. He is the author of a series of fantasy novels called The Taesian Chronicles (ruckerworks.com), and when he isn't writing he enjoys cycling, motorcycle adventure touring, and buzzing around the skies in his home-built flight simulator.