---
Do's and Don'ts of Core Value Profiles

Share:
By

Steve Williamson, Sr. Project Manager, eRep, Inc.

Posted

Monday, April 30, 2018
To each their own. We all have our preferred ways of communicating with others and having others communicate with us. After taking the Core Values Index psychometric assessment and reading your full report, you no doubt have a greater understanding of yourself that includes how you like to work, play, communicate, and learn.
Understanding ourselves is important, but understanding others is equally important.
Wouldn't it be great if you could use the CVI to understand how to work and interact with others, too?
We encourage eRep users to get their co-workers, friends and family to take the CVI because knowing the CVI profiles of the people in our life will greatly enhance our ability to communicate and operate. Functioning without that shared insight can be a bit like speaking different languages. A best-selling book about Mars and Venus comes to mind.
Core Value Insight Guide to the Rescue!
To help you use the Core Values Index to better understand others, we're including a handy Insight Guide that describes some simple do's and don'ts for each of the four core values. Everyone is unique, of course, but these insights will provide very effective guides to help you work and interact more effectively with others.
Let's get started!
Merchants
If someone you know is a Merchant, it is important to make them feel appreciated. Let them know their contributions are valued. Honesty is important, though — never lie to a Merchant. They can see through dishonesty more easily than any other core value profile. Also, avoid putting them down or criticizing them in front of others. Few people like that experience, but it negatively affects Merchants more than others.
Builders
As we know, Builders are the power in the room. They like to get things done so be sure to give them the room they need to make things happen. Make sure they can take a leadership role on projects, too. Taking a backseat position in team efforts is a great way to make a Builder miserable. While they set out to achieve great things, give them clear objectives, then stand back and let them work without micro-managing them. That's a great way to frustrate them and make them ineffective. Finally, Builders like to be the power in the room so avoid doing or saying anything that makes them feel weak.
Bankers
These folks love to gather and disseminate detailed knowledge to others, so give them tasks that involve lots of details and organization. It also helps to show a genuine interest in their work. Along with that, be sure not to question their expertise or say anything that might discourage them from sharing their wealth of knowledge and information.
Innovators
Innovators love to solve problems so be sure to give them the room they need to share their innovative ideas with the team. It is critical that you not say anything that diminishes their penchant for brainstorming or discourages them from trying to solve problems. Make sure that when you face challenges, you directly involve the Innovator as their energy comes from feeling like there is no problem they cannot solve. Don't limit them, as doing so would be like driving a Ferrari and never taking it out of first gear.
These guides can help you be more effective in your relationships with others, be they friends, family members, or co-workers. If those in your circle haven't taken the CVI yet, encourage them to go to whatsMyCVI.com and take the assessment today.
---
Go to eRep.com/core-values-index/ to learn more about the CVI or to take the Core Values Index assessment.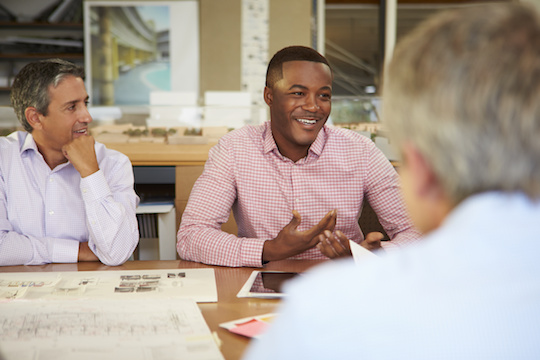 ---
Read similar articles in these categories:
---
---
---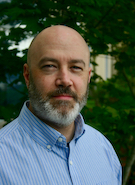 Steve Williamson
Innovator/Banker - Sr. Project Manager, eRep, Inc.
Steve has a career in information technology and software development spanning nearly three decades. He is the author of a trilogy of fantasy novels called The Taesian Chronicles, and when he isn't writing he enjoys motorcycle adventure touring and buzzing around the skies in his home-built flight simulator.