Do What You Love (And Get Paid For It)

Share:
By

Steve Williamson, Dir. Product Development, eRep, Inc.

Posted

Monday, April 16, 2018
Can you find the best job for you if you don't know how you're hardwired? Find out with the Core Values Index.
We all have heard the aphorism that if you do what you love, you'll never work a day in your life. The more pragmatic advice tells us to identify what we love to do and figure out how to get paid for it. This is easier said than done, right?
Maybe not.
eRep's mission is to put the right people into the right seats.
It's a catchy phrase that rolls off the tongue as most company slogans should, but there's a wonderful depth to what we do that becomes amazingly apparent once it's put in place.
Putting the right people into the right seats is what we do. We achieve this by using the Core Values Index assessment, renowned for having the highest repeat reliability rating of any psychometric assessment on the market today, over 97%. Candidates take the CVI and their score is matched against a Top Performer Profile™. This process uses objective data to mathematically identify those who have the innate, unchanging nature most suited to a role. It puts the right people into the right seats.
The individual is in a role that aligns with their core personality. It feels natural, as if the role was custom tailored specifically for them. The result is:
They love what they do, and they get paid to do it.
It's not just the worker that wins in this scenario. The employer lands a rock star performer and that pays huge dividends. The right people sitting in the right seats outperform their peers with up to 200% more productivity. Conversely, disengaged employees that weren't hired using the power of the Core Values Index and a Top Performer Profile can cost the company up to three times their annual salary in lost productivity.
As you read this, ask yourself if you truly love what you do. When the alarm goes off on Monday mornings, do you eagerly jump out of bed ready to take on whatever the day brings? Or do you hit snooze, mourning the weekend and loathing the idea of yet another work week at a job you can barely stomach?
The paycheck may cash the same, but wouldn't you rather be doing something you love that feels like it was designed with you in mind? Occupational engagement is far more than having a market-rate salary or a ping-pong table in the break room. It's about finding that alignment between your innate, unchanging nature and the role that matches it.
If you want to do what you love and get paid to do it, take the CVI at whatsmycvi.com, then go to the eRep.com Jobs Board at erep.com/jobs/. You may be surprised at how much you look forward to waking up on Monday mornings.
---
Go to eRep.com/core-values-index/ to learn more about the CVI or to take the Core Values Index assessment.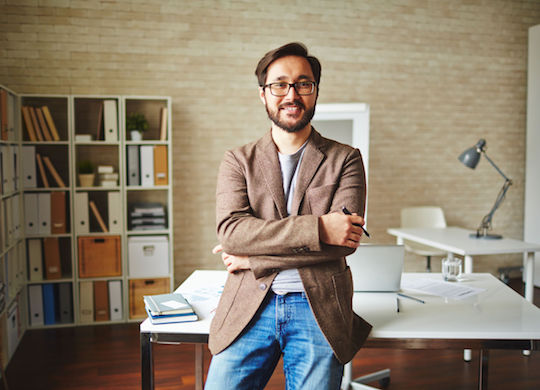 ---
---
Risk Free Discovery Program
Sign up for a Risk Free Discovery Account and get these features and functions for free:
3 full/comprehensive CVIs (a $150 value)
Unlimited Job Listings on eRep.com
Applicant Search
Applicant Tracking System (ATS)
Unlimited Happiness Index employee surveys
One hour consultation with a CVI expert (a $200 value)
---
Write for eRep
Are you interested in writing for eRep? Read our submission guidelines.
---
Learn more about the CVI:
---
---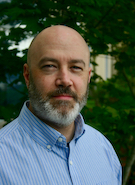 Steve Williamson
Innovator/Banker - Dir. Product Development, eRep, Inc.
Steve has a career in information technology, software development, and project management spanning three decades. He is the author of a series of fantasy novels called The Taesian Chronicles (ruckerworks.com), and when he isn't writing he enjoys cycling, motorcycle adventure touring, and buzzing around the skies in his home-built flight simulator.