Cooking and the Core Values Index: A Recipe Unique to You
By

Steve Williamson, Dir. Product Development, eRep, Inc.

Posted

Monday, February 3, 2020
Share this article: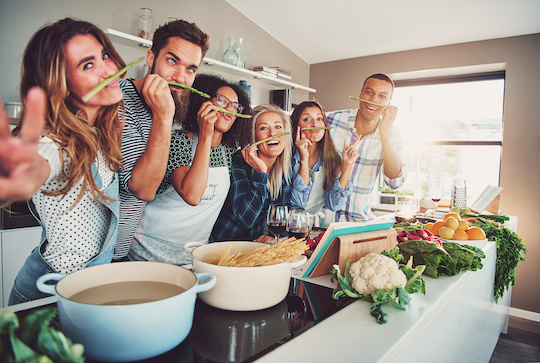 See the end of the article for a great pork ribs recipe.
The best way to understand the relationship between your four Core Values Index energies, based on your scores, is through a cooking analogy.
If you are making a dish with a main ingredient and three other ingredients and spices, their ratio and proportions to each other will dramatically influence how the dish tastes.
Take, for instance, fettuccine alfredo. It has simple ingredients: fettuccine noodles, butter and cream, grated Parmesan cheese, and black pepper — listed here in descending order by volume. Obviously the main ingredient is the fettuccine noodles, but what happens if you change the ratios of the remaining ingredients?
Let's say you decide that black pepper is going to be a close second to the noodles in terms of volume. That would be a very interesting pasta dish! Change the ratio so Parmesan is second biggest by volume. It might be a bit sticky.
Throughout these culinary experiments, you can still say your dish is fettuccine alfredo, but each variation would taste quite different.
There are only four main core value energies: Builder, Banker, Merchant, and Innovator. When you complete the CVI, it will identify which of those four is your primary core value energy. Does that mean that all Builders are the same? Do all Merchants have the same personality? Using our recipe analogy, the ratio of primary and secondary ingredients will significantly impact the taste of the overall dish. So, too, does your secondary core value energy influence your primary core value.
Your Scores Matter
Let's summarize the four core value energies:
Builders like to take charge and are fond of quick action. Merchants like to connect with others and creatively see possibility in all situations. Innovators are compassionate and love nothing more than to solve problems. Bankers get their happiness in the acquisition and sharing of knowledge, tempered by a strong sense of justice.
When you complete the CVI, your psychometric profile is analyzed and then described as a series of points spread across each of these four core value energies. How much Builder energy do you have? How much Banker?
A Merchant/Innovator will have a different personality than a Merchant/Builder, even though both individuals would call themselves Merchants.
To be more precise, the amount of secondary energy you have determines how much it will flavor your primary core value. If you are a Merchant/Innovator, and your scores are 28/20 respectively, your secondary Innovator score won't flavor or influence your Merchant-ness very much.
Conversely, if your Merchant/Innovator scores are 24/22, the Innovator energy within you plays a much larger role in flavoring your primary Merchant energy.
What happens when your primary and secondary scores are the same? You will be able to flip rapidly between those two energies, representing both with nearly equal frequency depending on what is needed at the time.
This is why your CVI scores matter. Any score 25 or above is considered to be profound. Any score below 12 is rarely if ever accessed. A secondary core value energy with a score very similar to your primary core value plays a significant role in flavoring it.
Your scores matter, and the ratio of your scores from one to another determines the flavor of your personality as a whole.
If you've taken the free/basic CVI but don't know your scores, you can upgrade and see your full report and scores — you don't have to re-take the assessment itself.
To upgrade your CVI results, log into eRep.com and visit the CVI Buy page at https://erep.com/core-values-index/buy/.
---
Recipe: Catalina Pork Ribs
This is my famous Catalina Pork Ribs recipe. They are cooked in a slow cooker and takes a little over 5 hours including preparation time. They are some of the juiciest ribs you will ever eat. Enjoy! -Steve Williamson
Serves 4-5 people per six quart slow cooker. Wet ingredients are listed per slow cooker. If you are feeding a large group, use two slow cookers of 7+ quarters each, and fit 1 1/2 racks of ribs in each.
Ingredients
1 rack pork baby back ribs
3 bottles of Catalina dressing (add more if you need more volume)
1/2 bottle of BBQ sauce, your favorite flavor
1/4 cup of honey
1/4 cup A.1.™ steak sauce
1/8 cup Worcestershire sauce
1/2 cup ketchup
Cut ribs into two-bone sections and put them in the slow cooker on high. Add the liquid ingredients until the ribs are entirely covered. Using tongs, gently move the ribs around to make sure they aren't stuck together.
For an extra kick, I sometimes add 1/8 cup of Chipotle Tabasco™ sauce, or even 1 tbsp of Sriracha™ sauce.
Cook on highest setting for 5 hours. Stir once about halfway through. If you cook it much longer than 5 hours it starts to turn into soup.
Serve with mojitos, unsweetened iced tea, or your favorite merlot.
---
Go to eRep.com/core-values-index/ to learn more about the CVI or to take the Core Values Index assessment.
---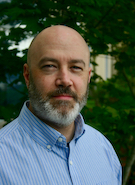 Steve Williamson
Innovator/Banker - Dir. Product Development, eRep, Inc.
Steve has a career in information technology, software development, and project management spanning three decades. He is the author of a series of fantasy novels called The Taesian Chronicles (ruckerworks.com), and when he isn't writing he is an aspiring multi-instrumentalist and composer, a virtual pilot in a home-built flight simulator, and a cyclist.
---
Employer Account Sign-up
Sign up for an employer account and get these features and functions right away:
Unlimited Job Listings on eRep.com
Applicant Search
Applicant Tracking System (ATS)
Unlimited Happiness Index employee surveys
3 full/comprehensive CVIs
No credit card required — no long-term commitment — cancel at any time
---
Write for eRep
Are you interested in writing for eRep? Read our submission guidelines.
---
Learn more about the CVI:
---