Can a psychometric assessment help you learn?
By

Steve Williamson, VP Digital Marketing and Content Creation, eRep, Inc.
Posted

Monday, May 27, 2019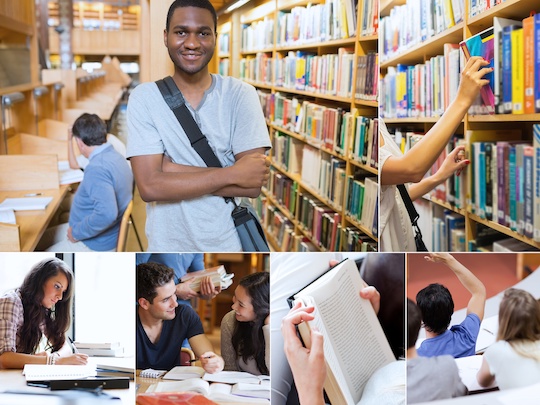 Everyone has a theory about the way they learn most efficiently. Some people enjoy the traditional classroom setting, with an instructor giving lectures at a chalkboard. Others learn best through hands-on training, getting involved in the material directly. Reading on their own time and at their own pace works well for some.
Until we graduate from our formal educational years — elementary school, high school, college — we don't usually have a choice for the learning style we must use. The System imposes it upon us.
Once we get through that phase of our lives and we enter our careers, the learning doesn't stop. Some occupations have legal and regulatory requirements for continuing education. Other careers have implicit demands for continual learning imposed by the almighty resume. Software developers and those who work in IT know all too well the need to keep learning to stay current — and hirable.
Learning efficiently is something that benefits us all.
How do you learn most efficiently? Can you determine your optimal learning style without relying on introspective guesswork and a lot of trial and error? You might have some good ideas but how do you know for sure?
A solid psychometric assessment will provide guidance and insight about your optimum learning style. The language varies as does the depth of insight, but even the weaker offerings on the market will likely point you in the right direction.
The Core Values Index psychometric assessment goes a step further. It describes in detail the ways that you are hardwired. In your full CVI report, you will learn how you see the world and how you see others. You will learn how you think and even how you feel. You will also learn how you respond to challenges, both intangible and interpersonal.
When you take the CVI, you are assigned score values between 1 and 36, spread amongst four core value types. They are labeled Builder, which represents decisive power, Merchant, which represents connections and 'love', Innovator, which represents problem solving and wisdom, and Banker, which represents knowledge and justice.
Your personal CVI profile scores will represent the specific amount you have of each of these four energies.
Included with your full CVI report is a copy of The Core Values Handbook, written by Lynn Ellsworth Taylor, the creator of the CVI. In The Handbook are sections that describe in insightful detail the preferred learning style of each of the four core value energies.
For example, those with high Merchant scores prefer to learn through a process of talk and learn. They engage with others in a high-energy process that is highly interactive. Those with high Innovator scores like to observe, formulate theories, and solve problems.
What are your CVI scores? By taking the Core Values Index assessment, you will learn how you are hardwired. Your scores will tell you which of the four energies most accurately represent your learning style. The Core Values Handbook will guide you toward the learning method that works best for you.
Learn more about the Core Values Index psychometric assessment. It may help you become the best self you can be.
---
Go to eRep.com/core-values-index/ to learn more about the CVI or to take the Core Values Index assessment.
---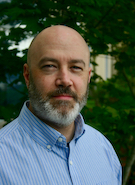 Steve Williamson
Innovator/Banker - VP Digital Marketing and Content Creation, eRep, Inc.
Steve has a career in project management, software development and technical team leadership spanning three decades. He is the author of a series of fantasy novels called The Taesian Chronicles (ruckerworks.com), and when he isn't writing, he enjoys cycling, old-school table-top role-playing games, and buzzing around the virtual skies in his home-built flight simulator.
Employer Account Sign-up
Sign up for an employer account and get these features and functions right away:
Unlimited Job Listings on eRep.com
Applicant Search
Applicant Tracking System (ATS)
Unlimited Happiness Index employee surveys
3 full/comprehensive CVIs™
No credit card required — no long-term commitment — cancel at any time
Write for eRep
Are you interested in writing for eRep? Read our submission guidelines.
---
Learn more about the CVI
---