Best Ways to Empower Remote Employees

Share:
By

Reese Jones, Contributor

Posted

Monday, February 8, 2021
Take the Core Values Index today to find out where your personal and professional strengths lie.
Tags: #remotework #pandemic #empowerment
Needless to say, 2020 has been defined by the decade's greatest economic and public health hurdle: the pandemic. The ongoing global health crisis has not only forced the world to a standstill, it has also sped up the impending automation and digitization of most industries. Moreover, the pandemic has also inspired the widespread adoption of the most talked-about concept when it comes to working trends: remote working. As explained by Time Magazine, the outbreak pushed businesses and professionals to partake in the world's largest work-from-home experiment1.
This, of course, rattled many in ways unimaginable. According to an article by the World Economic Forum, many of those who have been forced into working from home have been met with mental health and well-being challenges2, childcare pressures, and issues with digital connectivity. The feature further emphasized how these problems could be even more apparent in some countries and sectors where the rate of digitization has been rather slow. Examples of such countries include Egypt and Bangladesh, where many professionals can't afford to work from home.
Some of the sectors that are still having a hard time adjusting to remote working are manufacturing and B2B operations. Since factories are highly dependent on operators to keep machines running, the transition to remote work is simply not possible for them. And while other industries are not struggling with this particular challenge, it doesn't exempt them from facing remote work challenges along the way.
B2B operations are also facing a huge risk despite the size of sectors like consulting and professional services. Those forming a consulting business3 were the number-one type of company registered in 2020, yet statistics from the same source also show that most consulting businesses — around 80% — fail within their first year of operation. With many consulting firms now also becoming remote, how leaders and employees react will determine their company's future success.
All of these things — and more — are the reasons why it is incredibly important for employers and employees alike to find the best ways they can keep engagement and productivity high. To help out, here are some points of inspiration:
For Employers
Encourage health and wellness.
Employees are not simply working from home, they are trying to do so in the middle of a pandemic that increases the issues they have to deal with in their personal lives. As their employer, one of the ways you can support them is by encouraging an increased priority toward health and wellness.
A recent guide to keeping remote workers engaged4 mentioned how you can introduce incentives to workers who take the time to stay fit. You can also increase the number of mental health days available to employees, assess their needs and role assignments through specialized tests like the Core Values Index, or simply check in on them more frequently.
Set aside time for fun activities.
It can be all too easy to feel lonely and unmotivated when you aren't around colleagues sharing the same experience. To make sure that your employees feel a great sense of connectedness, apply game elements into your meetings. Doing so will not only strengthen the bonds among team members but also give everyone an opportunity to laugh with one another, de-stress, and stay connected.
Practice overcommunication.
Many messages can get lost in translation, especially when you no longer have non-verbal cues to rely on. This is the reason why overcommunication should be practiced among remote teams. Overcommunication can help strengthen the foundation of your team, keep office culture alive, and prevent issues related to miscommunication. Meaningful communication can also set expectations right from the start5 and allow employees to have more lead time on tasks.
For Employees
Have a designated workspace.
If you are someone who works in an office with designated workspaces for each employee, you are probably used to having a designated space that defined your boundaries. After all, such spaces can be of great help in getting your mind into work mode. Now that you will be working from home for an extended period of time, take the time to curate your own workspace. It doesn't have to be a full-on home office. It can be as simple as an ergonomic desk and comfy chair. A designated workspace can help you effectively separate your work life from your home life.
Speak up if you are struggling.
Adjusting to remote work can be quite difficult for some personality types. This is especially true for those who work best in a busy environment alongside their colleagues who provide social interactions throughout the day. If you are one of those people, don't hesitate to speak up about your struggles. Work with your leaders and let them help you weather the challenges you are facing. It would also be a good idea for you to talk with your coworkers from time to time via video chat or good old fashioned phone calls.
Take scheduled breaks.
Those trips to the office bathroom or pantry and short visits to a friend's cubicle are all tiny breaks that help many professionals get through a busy workday. With remote working, those tiny breaks and interactions are eliminated, making work seem more challenging and taxing. This is one of the reasons why taking scheduled breaks is essential for remote workers. This simple trick can help refresh your mind6, allow you to breathe and relax, and improve productivity.
You may not be in the same physical space as your employers or employees, but the above tips can help you feel more engaged and empowered while working in a remote setting.
---
NOTES:
1: https://time.com/5776660/coronavirus-work-from-home/
2: https://www.weforum.org/agenda/2020/10/remote-working-productivity-future-of-jobs/
3: https://www.zenbusiness.com/start-consulting-business/
4: https://www.businessnewsdaily.com/7228-engaging-remote-employees.html
5: https://money.usnews.com/careers/articles/how-to-communicate-effectively-when-working-with-a-remote-team
6: https://www.inc.com/lindsey-pollak-eileen-coombes/remote-work-home-productivity-communication-self-care-morale-team.html
---
Go to eRep.com/core-values-index/ to learn more about the CVI or to take the Core Values Index assessment.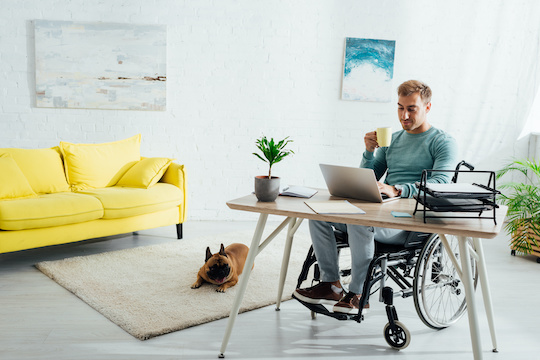 ---
---
Learn more about the CVI:
---
Write for eRep
Are you interested in writing for eRep? Read our submission guidelines.
---
Connect with eRep:
---
---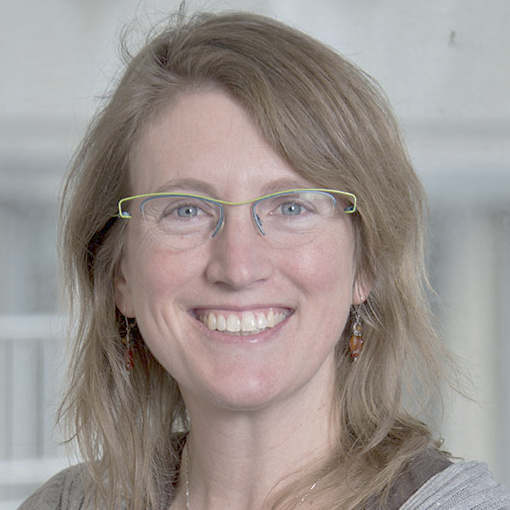 Reese Jones
Contributor
Reese Jones is a freelance writer committed to talking about mental health. Having gone through periods of financial strain herself, she understands the pressures of modern life. She hopes that her articles help those who are looking for advice. When she isn't writing she practices meditation and yoga.